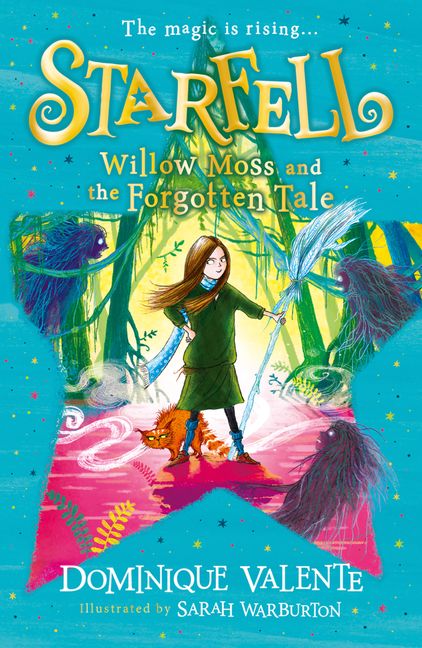 Willow Moss and the Forgotten Tale : Starfell #2
By  Dominique Valente
Illustrated by Sarah Warburton
Reviewed by Sarah Custance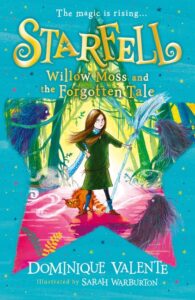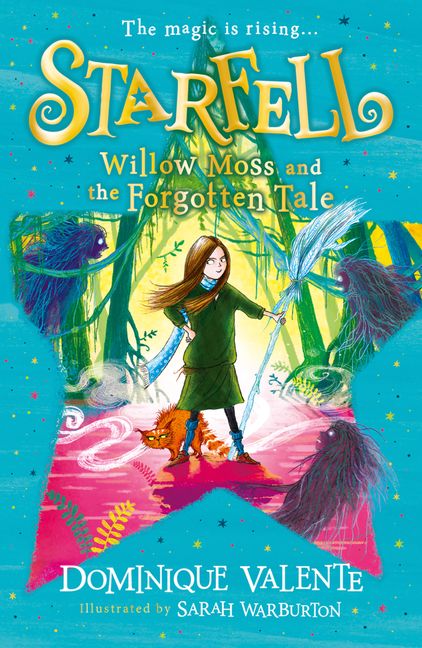 British author Dominique Valente had her first novel Starfell: Willow Moss and the Lost Day published last year in 2019 and now the sequel Starfell: Willow Moss and the Forgotten Tale has been released.
When we last left the young witch Willow she had just helped to save the world by finding Tuesday which had gone missing, her and her friends were the saviours of the world… or they would have been if anyone besides themselves could remember it.
Now Willow's life is rather unchanged since no one can remember how useful her rather odd power of finding lost things is, she is still underappreciated in her family of quite powerful witches and, to add insult to injury, her very reliable magic is completely misbehaving. Instead of finding things Willow is actually making things disappear!
When her old friend Nolin Sometimes writes a letter asking Willow for help (since he is about to be kidnapped) she must put her doubts to the side and go on a new adventure to find her lost companion. Nothing will stop her on her quest, not a rather too 'helpful' witch who locks Willow in a tower, not the 'Brothers of Wol' who still wish to banish all magic, nor a captain who traded his eye for a giant copper bathtub boat, and she certainly wont be stopped by something as little as traveling to Netherfell where one might just end up losing their soul…
I was a huge fan of Willow Moss and the Lost Day so I was very keen to read this sequel and especially to be reunited with wonderfully grumpy Oswin the last Kobold. While this book does feel like it is missing the fast pace and same amount of action that the first book provided it is still a solid sequel. As is the case with most seconds  it is a bit darker and didn't have the same whimsical magic that I had come to love in the original. Oswin was still marvellously grumpy the whole time though and we did meet some fantastic new characters and places. The town called Library where all the buildings are made from actual books was by far my favourite place and I would move there in a second if I could!
All up it is a lovely book and well worth the read. You could read it as a stand alone novel but you will get the most out of it if you read it in the proper order.