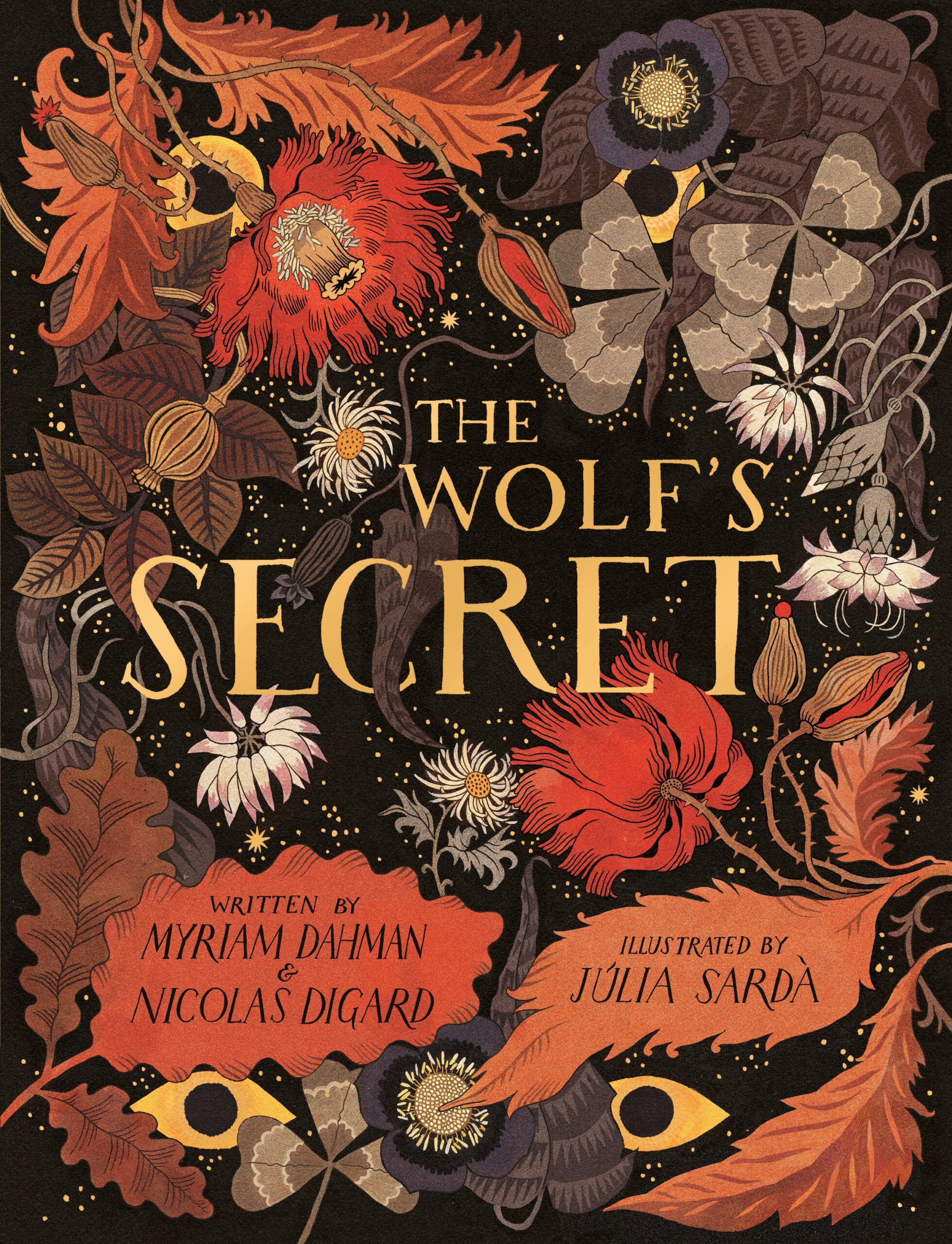 The Wolf's Secret
By Myriam Dahman and Nicolas Digard
Illustrated by Julia Sarda
Reviewed by Mia Macrossan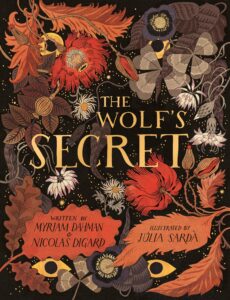 Myriam grew up in Morocco but now lives and works in Paris. Her co-writer, Nicolas Digard is a French writer for  televisions and books for children but this is his first English children's book. Julia Sarda is a freelance illustrator from Barcelona.
This international collaboration has created a beautiful book – beautiful because it is a touching and sensitive story and the illustrations are just breathtakingly gorgeous.
This modern fairy tale about an unlikely friendship between a wolf and a girl illustrates how in order to achieve what we want some sacrifices are required.
Far far away in the north there is a forest, deep and forgotten. Wolf is the biggest animal ever born there and everyone fears him. While prowling  he discovers a girl living deep in the heart of the forest and is entranced by her singing. He wants to talk to her but he can only growl.
One day he rescues a wizard who knows his sorrow and offers him a solution with the warning that every choice has a consequence. So the wolf goes on a journey to find the talisman that will allow him to be understood by the girl.
All is set for happiness, but remember the wizard's warning. Life does not run smoothly but like all traditional fairy tales there is a happy ending.
This story resonates on many levels and is a constant feast for the eye with its sumptuous illustrations reminiscent of those in old Russian tales. The language is simple but has the authority and strength to give  the story a power that makes it linger in the memory.
Orchard Books 2020