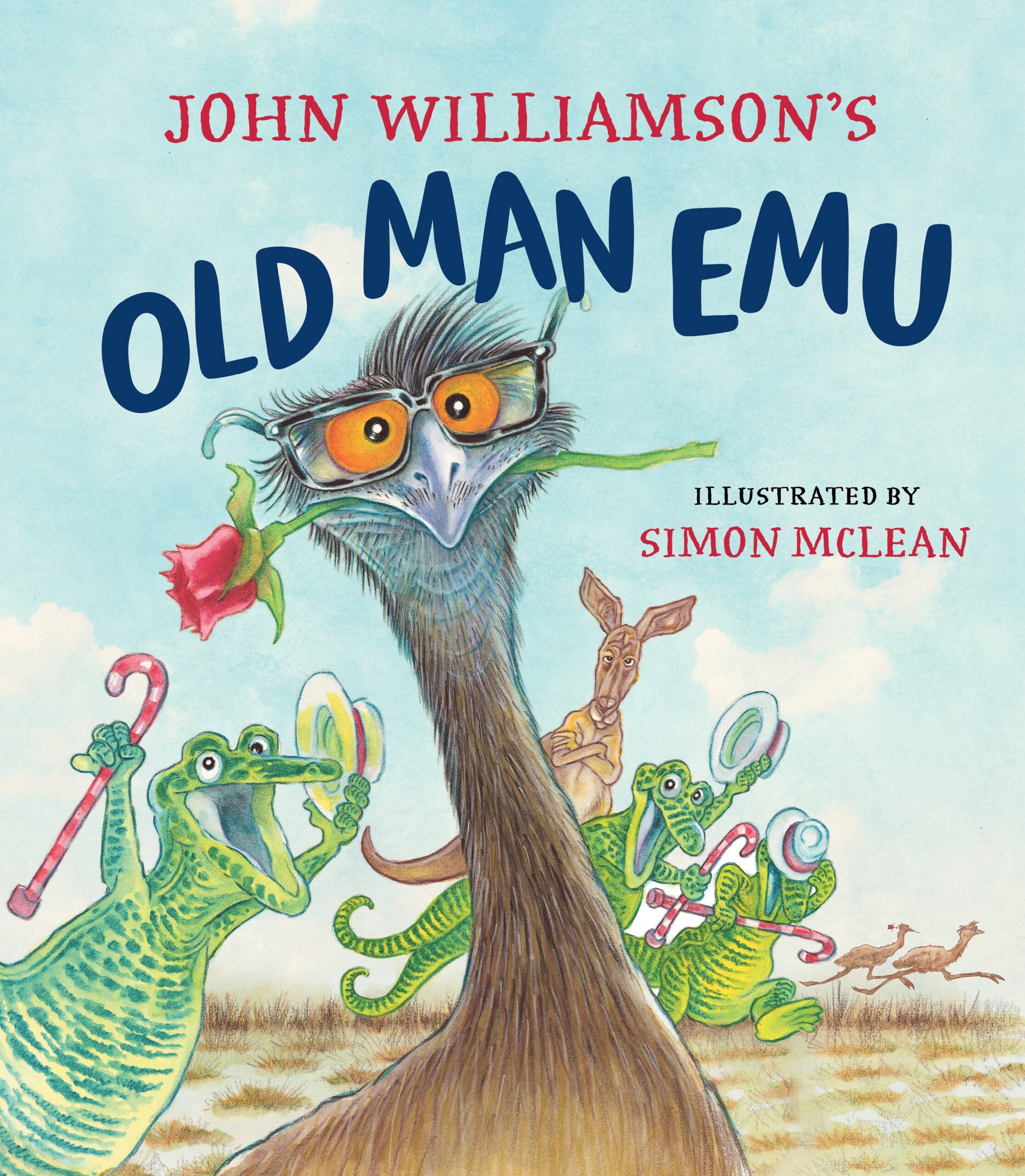 Old Man Emu
By John Williamson and Simon McLean
Reviewed by Mia Macrossan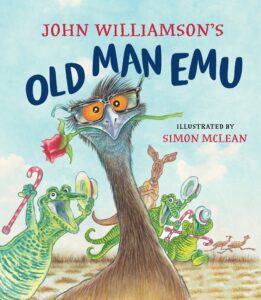 This is a picture book adaptation of John Williamson's first and now legendary hit song, 'Old Man Emu', to celebrate John's 50th year of performing and the song's 50th anniversary in 2020. It h launched John Williamson's music career way back in 1970
This story has a typically Australian flavour –  sharp, irreverent and very funny. Old Man emu can't fly but he is good at lots of other things but mainly he is sure he can 'run the pants off a kangaroo'.
Emu compares himself, favourably of course, to some iconic Australian animals  including cockatoo, budgerigar and dingo. There's a crazy catchy chorus presented by a bevy of assorted bush animals who add their own commentary to unfolding events in little asides.
Very funny, very Australian humour with great rhythm and hilarious imagery. Children deserve to be introduced to this Australian classic.