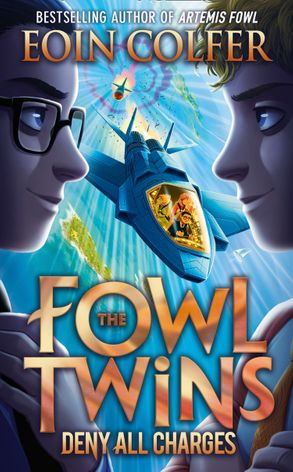 The Fowl Twins – Deny All Charges
By Eoin Colfer
Reviewed by Sarah Custance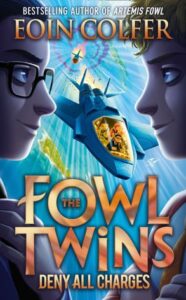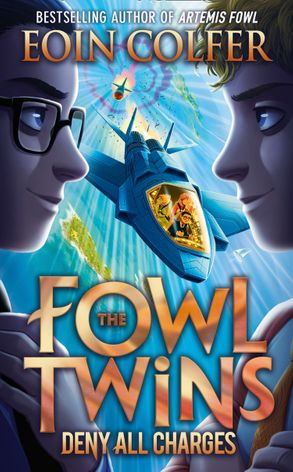 Eoin Colfer is a name recognised by any good book worm as the author of the bestselling Artemis Fowl novels along with over a dozen other children/middle-grade books. Deny All Charges is the second book in the new Fowl Twins series which follows the adventures of Artemis' younger twin brothers Myles and Beckett.
Myles and Beckett have been grounded. Seriously grounded. All because of a little incident like almost getting killed and destroying the Fowl jet that they had 'borrowed'. This means no more leaving the private island for any reason, no more super intelligent NANNI, no junk food for Beckett, only junk food for Myles, no joy riding in any of the Fowl vehicles, and most importantly, NO contact with fairies.
After hundreds of years 'Fowl and fairies are friends forever… but allies no more'.
This all quickly changes when Myles is kidnapped and Beckett must turn to their fairy minder Lazuli for help. Between the three of them they must fight off murderous dwarves, telepathic vines, new enemies, old nemesis', survive tunnel collapses, building collapses, explosions, the rare case of being digested and other scenarios that would be unthought of for regular humans but really is just another day for the Fowl family and their fairy minder.
While Deny All Charges doesn't quite have the fast-paced action, constant twists, dangers, and worldwide adventures that the first book had, it is still an engaging read that fans will love. Some readers will find Colfer's style a bit jarring as the writer often  changes location or even time to explain parts of the plot. As a fun bonus we actually get to meet the twin's (and Artemis') parents who were woefully left out of the first Fowl Twins novel.
As with the first book there are many hidden gems for readers of the original Artemis Fowl series and fans of Colfer will not be disappointed in this new collection to the Fowl Files.