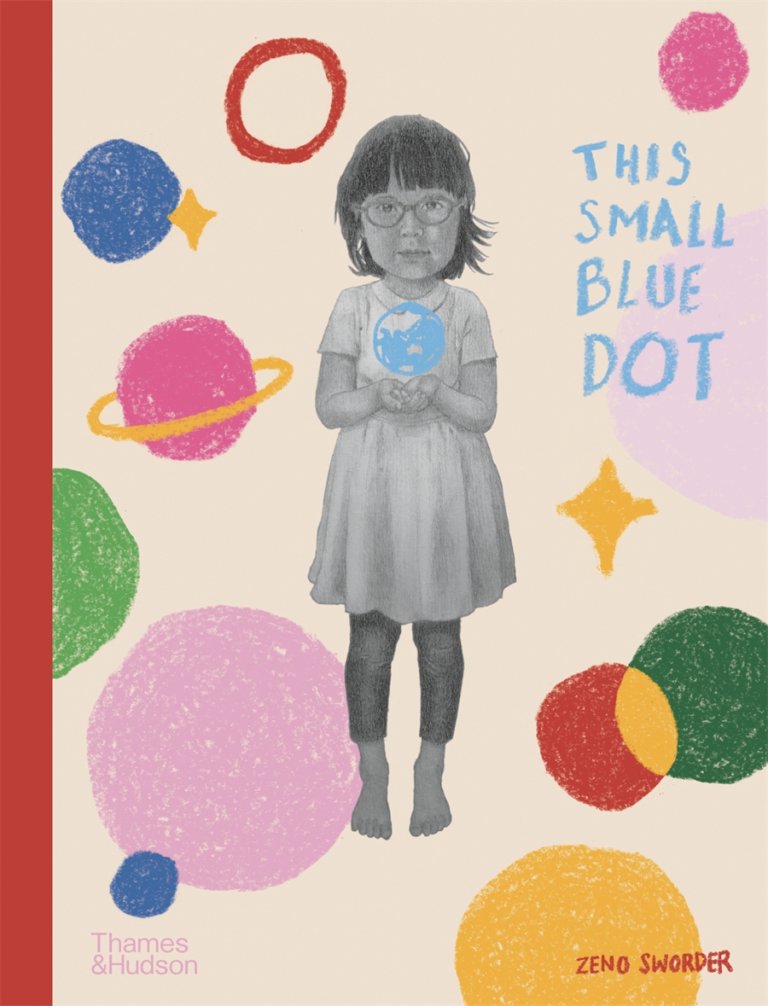 This Small Blue Dot
By Zeno Sworder
Reviewed by Inda Ahmad Zahri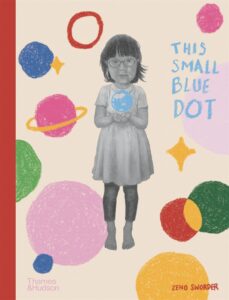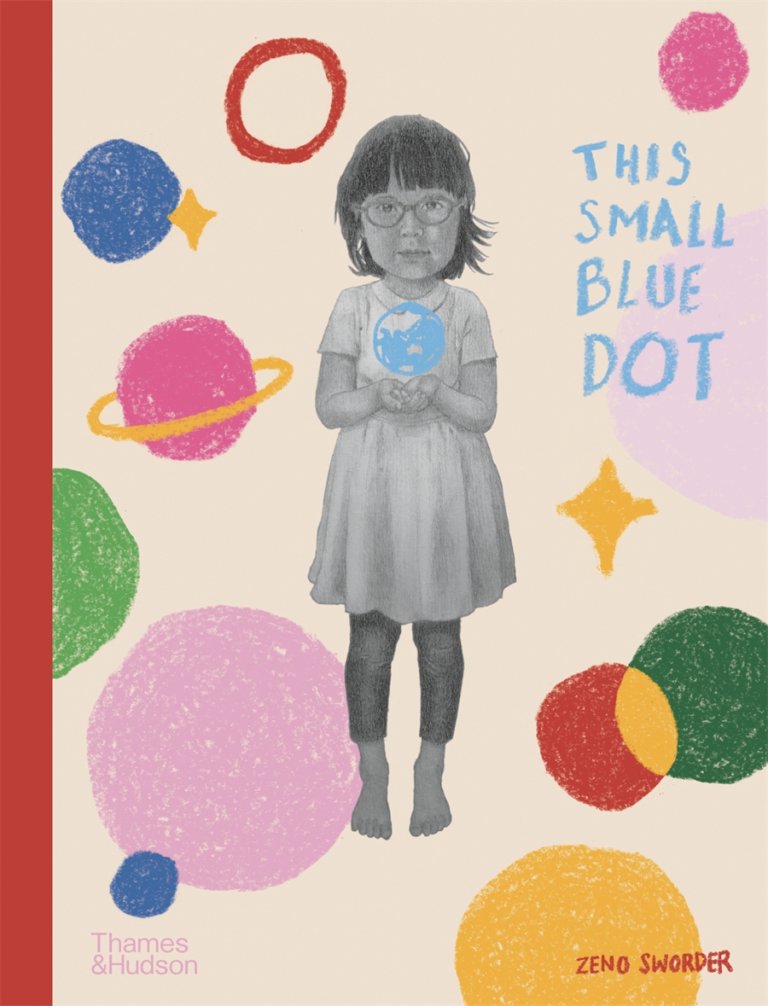 This picture book is a welcome message from a bright little girl to her baby sister, a short compendium of everything tiny ones need to know.
The unique layout features a persuasive narrator, who is gorgeously rendered in graphite, navigating a playful world of solid colours. I enjoyed the juxtaposition of the realistic human character and the rest of the childlike illustrations, as it seemed to give us an insight to a child's unbounded imagination.
Our narrator tells her little sibling about history, the present, emotion and even give hot tips for the best desserts from different cultures. She takes time, amidst the frivolity, to warn of darker days, but adds, as a prelude to my favourite double page spread, that 'the sky is always changing.'
In the loving spirit of Hija by Ariel Andres Armada and Sonja Wimmer and Here We Are by Oliver Jeffers, This Small Blue Dot is an uplifting collection of life's marvellous truths and curious flaws.
Zeno Sworder's fresh take on life as we know it is a wonderful legacy for his children (both of whom he has faithfully based his characters on) and for all the little souls ready to embark on this journey and add their story to it.