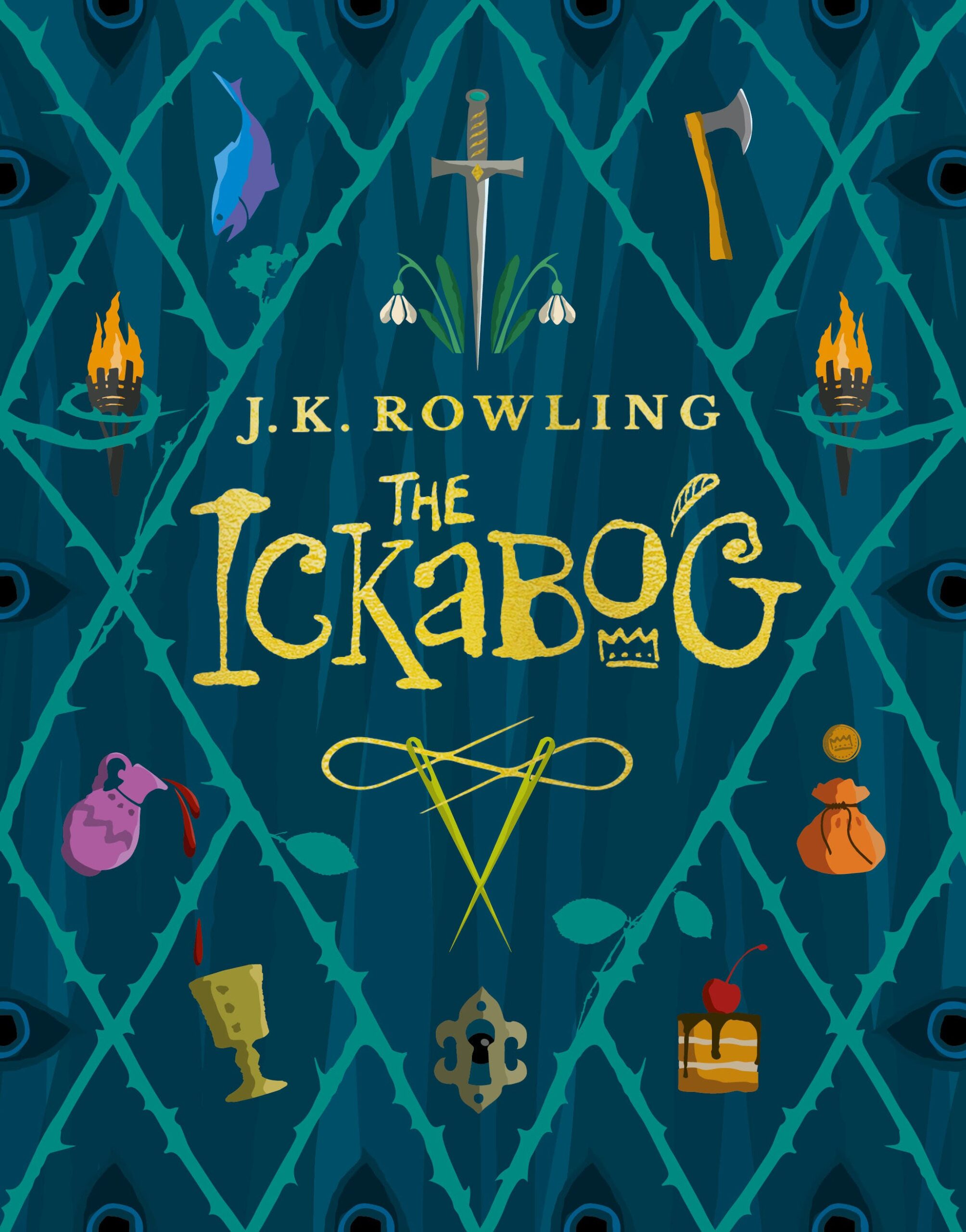 The Ickabog
By J K Rowling
Illustrated by the winners of  The Ickabog Illustration Competition.
Reviewed by Mia Macrossan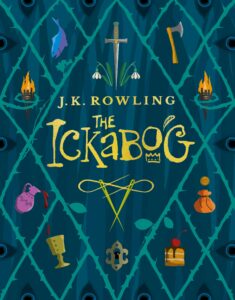 This is modern fairy tale although set in an imaginary world. It was first published free online for children stuck at home, unable to go to school or see their friends. Rowling also asked children on lockdown to illustrate the story for her. The result is this handsome hardback book illustrated by the winners of the competition and it is just wonderful.
The story concerns a kingdom, Cornucopia, famous for all the good things it produces. It is ruled by Fred the Fearless, a king who is a vain and spineless twerp, heavily under the influence of two selfish, greedy, unprincipled ministers. They convince everyone that the Ickabog, a supposedly mythological creature from the far north, is real and immediate danger to everyone. This creates panic, confusion and doubt amongst the people and changes their once happy lives for the worse.
Two children, Daisy and Bert, struggle to put things right. Daisy is the daughter of Dan and Dora Dovetail, and Bert's best friend. Bert is an adventurous boy, the son of the head of the Royal Guard. Their friendship goes through quite a few fits and starts as each child copes with loss and the changes brought about by the 'threat' of the Ickabog. It takes time, great effort and help from a lot people, plus an Ickabog, to get to the happy ending.
Rowling is as inventive as ever, quietly amusing, with her gift for creating emotionally engaging characters as strong as ever. The story deals with themes very relevant today. As Rowling says in her Foreword: 'What do the monsters we conjure tell us about ourselves? What must happen for evil to get a grip on a person, or on a country, and what does it take to defeat it? Why do people choose to believe lies even on scant or non-existent evidence?"
The illustrations are an absolute delight. Children from all over the world contributed their different visions of the story and it is these different views that add such richness and depth to each character.
A perfect gift for yourself or for a child in your life.
Hachette 2020