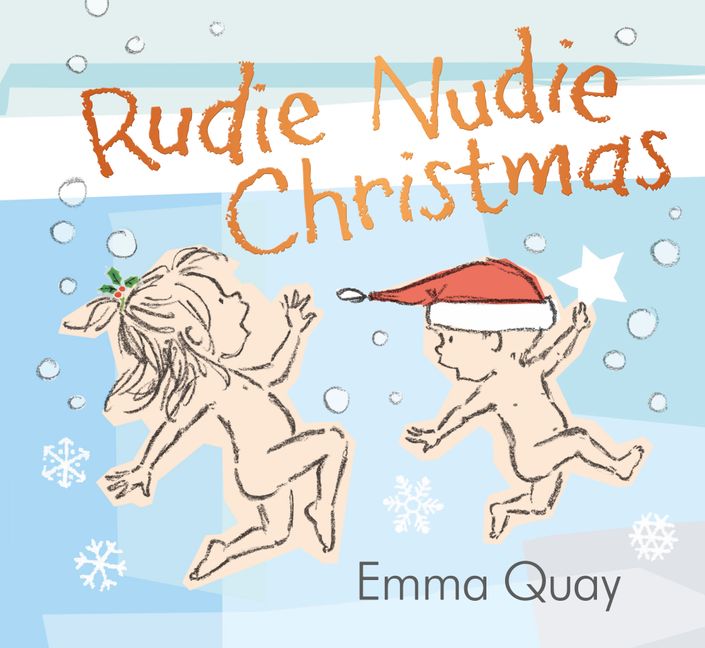 Rudie Nudie Christmas
Written & Illustrated by Emma Quay
Reviewed by Zewlan Moor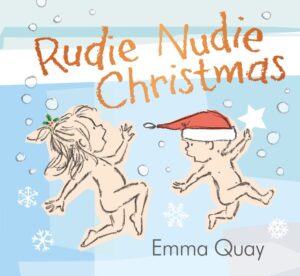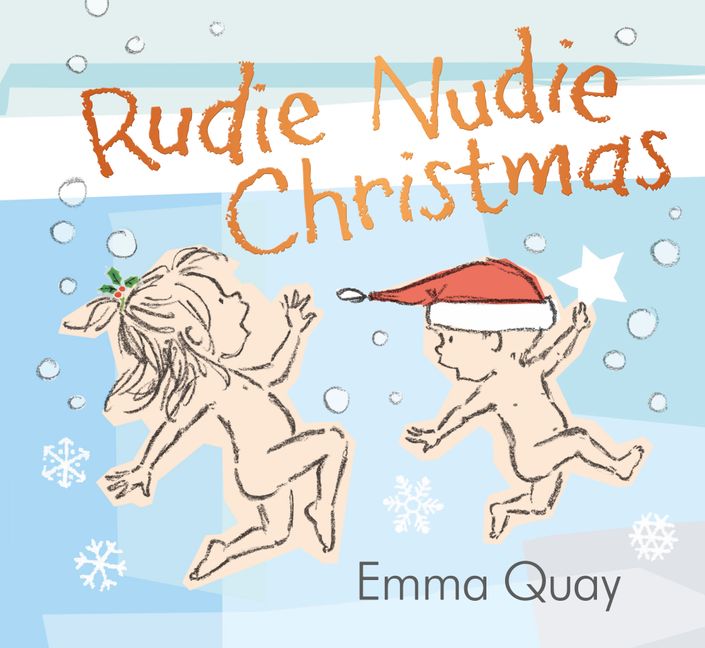 Nine years after the success of Rudie Nudie (2012 Book of the Year for Younger Children Australian Book Industry Awards; Shortlisted for Children's Book Council Australia Awards), Emma Quay has created a worthy sequel. 
Like the original, Rudie Nudie Christmas is beautifully designed and illustrated, with bold charcoal outlined toddlers racing down the halls. This time, the pastel background is ice blue, starting off in the shower, where the kids rub the steam away from the glass to peer out at the reader. 
Quay cleverly incorporates Christmas themes into the book, by having the children sing carols in the shower, then dry off with white towels that double as wrapping paper and angel wings. The gingerbread men, with their icing bottoms, are particularly genius.
I also appreciate how she incorporates Christmas traditions from the Northern Hemishere cold climates into a domestic scene that would be more familiar to Australians and other readers in a hot climate. The "snow" is made of bubbles, the toddlers are comfortably naked on their back verandah and there is no chimney. The family hang their stockings near the screen door (out, flies and mosquitoes!) instead.
This is a subtle and non-schmaltzy Antipodean Christmas book, which is bound to become a favourite for Australians and New Zealanders, as well as a popular gift for overseas friends.
 Harper Collins 2020