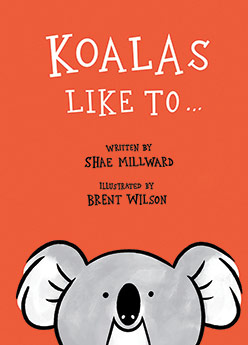 Koalas Like To …
Written by Shae Millward
Illustrated by Brent Wilson
Reviewed by Mia Macrossan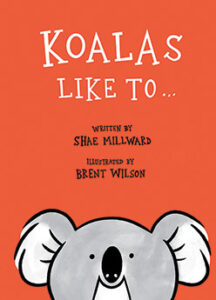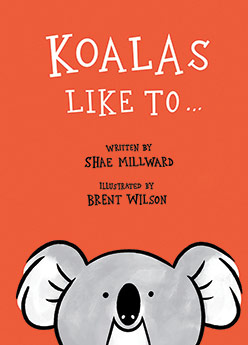 Shae Millward is a Queensland writer and this is her second picture book. Brent Wilson is an Australian-based illustrator whose art echoes children's books from the 1950s and 1960s. Koalas Like Too… is one of the twelve new picture books for Queensland's youngest readers published as part of First 5 Forever, an early literacy program  initiated by the Queensland Government and coordinated by the State Library of Queensland.
In this amusing rhyme a well-meaning adult proposes all sorts of fantastical nonsense about koalas, exuberantly illustrated by Brent Wilson, which his audience of young children have to correct. Koalas try on wigs, bounce up high, wear tutus and visit friends on Mars. Undeterred he presses on until finally he gets his facts right. A useful double page spread at the end explains a bit more about this iconic Australian animal.
The appealing rhyme has lots of repetition which will encourage the intended young audience to participate and the zany ideas will certainly amuse them and keep them listening to the end. A very appealing package.
State Library of Queensland 2020 First 5 Forever