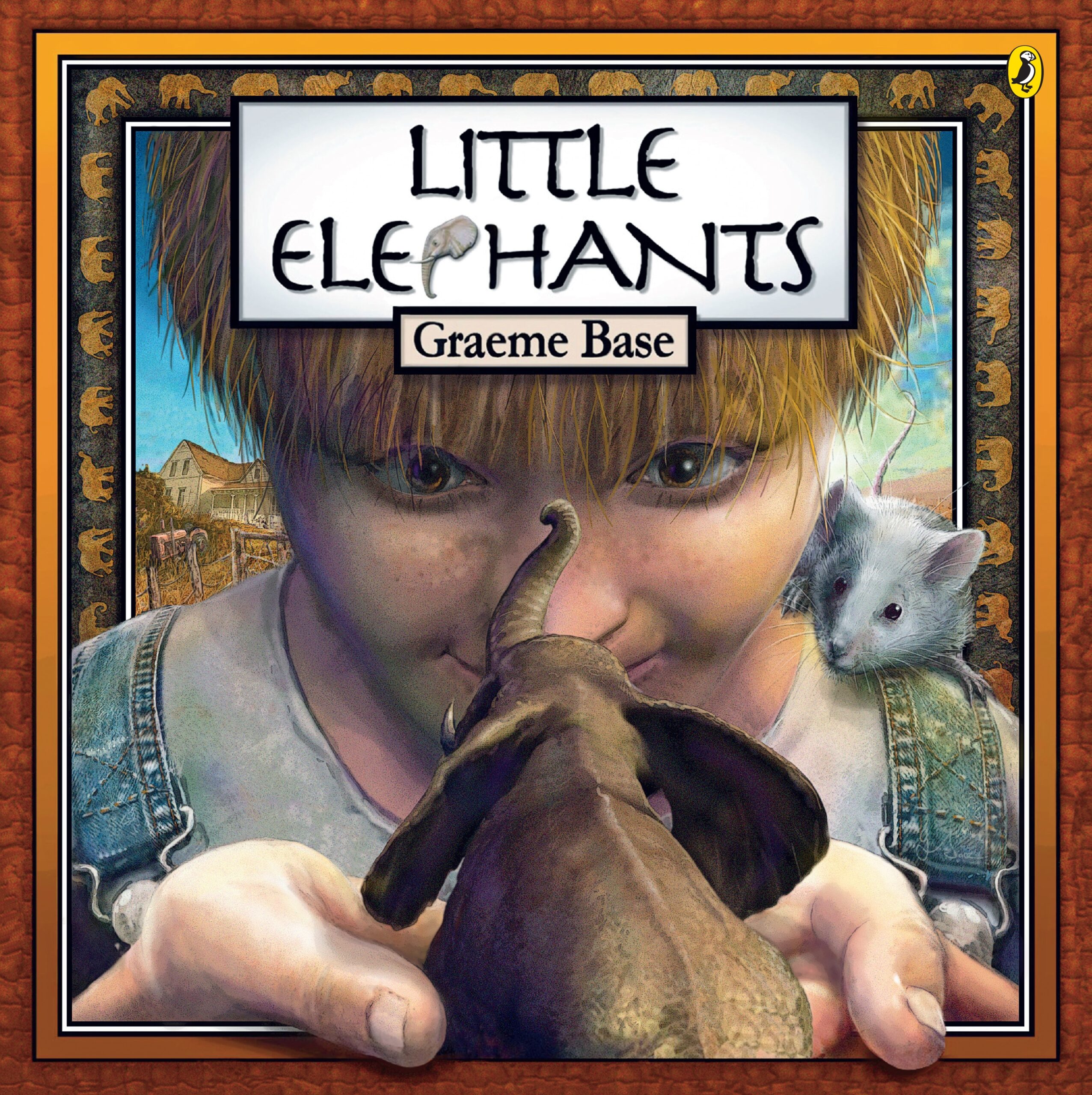 Little Elephants
Written and illustrated by Graeme Base
Reviewed by Dajo Finlayson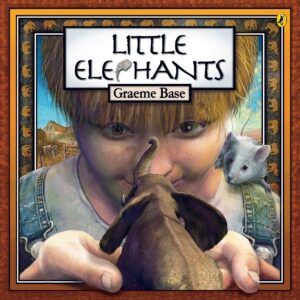 Young Jim, his pet mouse Pipsqueak, and his mother live on a wheat farm in rural Texas, USA where the crop is ready to harvest but the harvester is broken, and a plague of locusts is coming their way fast. If they don't get the reaping done straight away, they may lose the crop and the farm.
With the help of some magic from an itinerant circus stranger to whom Jim has shown kindness, and his pet mouse, help arrives in the form of little elephants summoned by a strange-looking red circus horn. These little elephants cause havoc in the house but then sprout wings to both overpower the incoming swarm of locusts and then also help to harvest the crop 'two ears at a time'!
This wonderful, award winning Australian author and illustrator has once again created a gentle but quirky story in this picture book, magnificently enhanced by his exceptionally detailed, but at times dark and sombre, sepia like illustrations.
Although he has not included any riddles or mysteries to be solved in this book, as in his previous work The Eleventh Hour, no hidden images are to be found on every page as in Animalia, no strong conservation message is given, as in The Waterhole, he has included some cameo illustrations from his previous works.
Even though at times the story is somewhat implausible and offbeat with the magical flying 'Little Elephants' defeating the very real plague of locusts, it clearly shows what can eventuate when love, friendship, kindness and magic work together.
Picture Puffin 2016