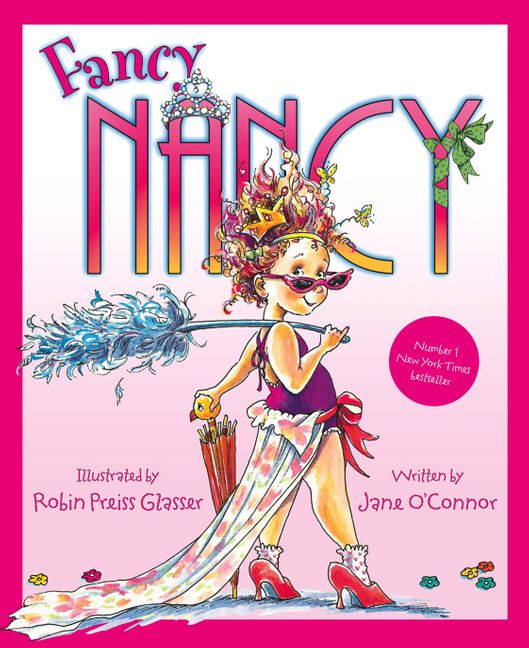 Fancy Nancy
By Jane O'Connor
Illustrated by Robin Preiss Glasser
Reviewed by Margarite Igras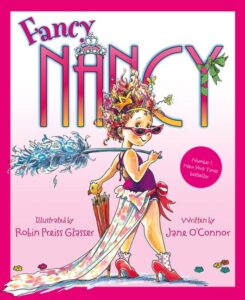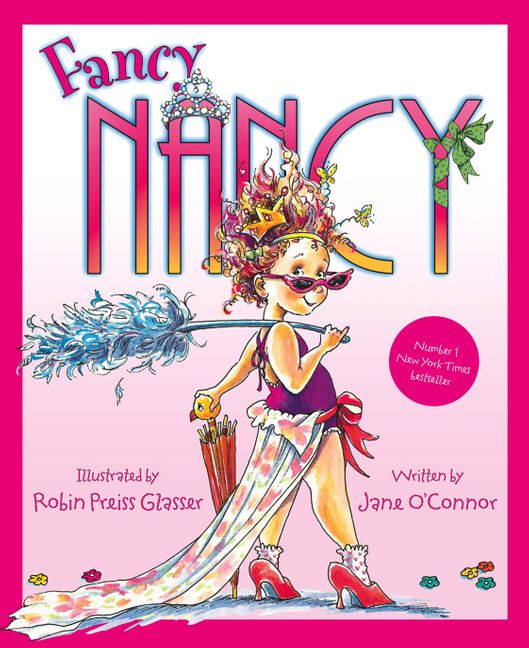 This picture book  was a success in New York when it was published in 2005. The author went on to write several more books in the Fancy Nancy series including Fancy Nancy: Bonjour Butterfly and Fancy Nancy and the Posh Puppy.
Nancy has decided she wants to dress up and be fancy. She also wants to teach her plain family the fun of accessorizing. Her creative flare is seen in the revamping of her bedroom, (there is a before and after illustration), the clothes she wears, the accessories and the new words she learns – especially fancy French words like parfait, chauffeur, and peignoir.
Her parents and little sister oblige and join her in this family fun. When father suggests they all dine out in a fancy restaurant, dressed in their creative refinery, things begin to fall apart.
Each page is delightfully illustrated with the transformation of Nancy's family as they happily dress up with ribbons, polka dots, beads, laces, tiara's, feathers, hats, flowers and so much more.
A story that cleverly combines creative child play and learning and is narrated by a strong willed and likeable character called Nancy.
An appealing book to read to young children.
Harper Collins 2009