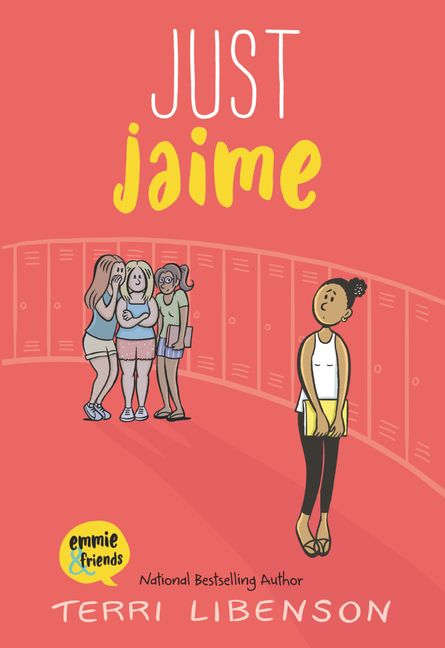 Just Jaime
By Terri Libenson
Reviewed by Sarah Custance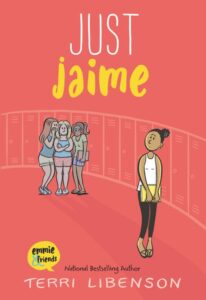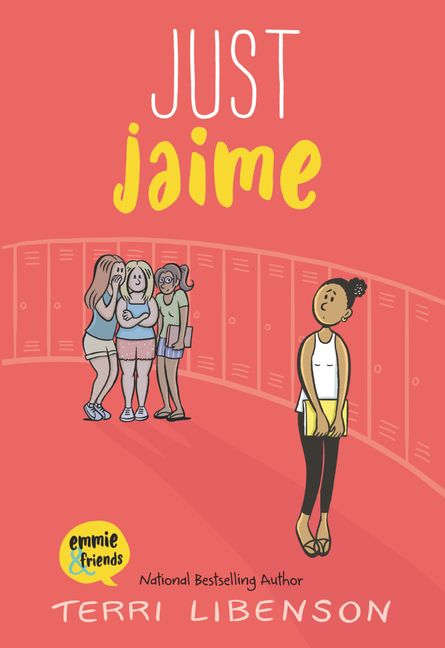 Terri Libenson is the award-winning cartoonist of The Pajama Diaries and the Emmie & Friends series of which Just Jaime is the third novel. This book can be read on its own but I would strongly recommend reading the series in order for this book as there are quite a few references to past events that will make the read much more enjoyable.
On the last day of the Seventh grade two girls find themselves faced with serious friendship drama leaving both to wonder if there is something wrong with their friends or with themselves. Jaime is finding it harder and harder to connect with her friendship group, the girls that she was once so close with have started to make fun of her and she feels excluded. Is she just being too sensitive or is something more going on?
Maya loves being in the popular group at school and is feeling weighed down by best friend Jaime, so when the leader of their group suggests cutting Jaime out completely Maya agrees that it is the right thing to do, but if it's the right thing then why does it make her feel so awful?
Terri Libenson writes all of her books with relatable middle-school drama that have strong themes of friendship and finding your true self at quite a challenging age. Just Jaime has more of a friendship focus then either of the first two novels and deals with themes of bullying, exclusion, body shaming, forgiveness, and the importance of finding the right fit of friends when an environment becomes too toxic.
HarperCollins 2020