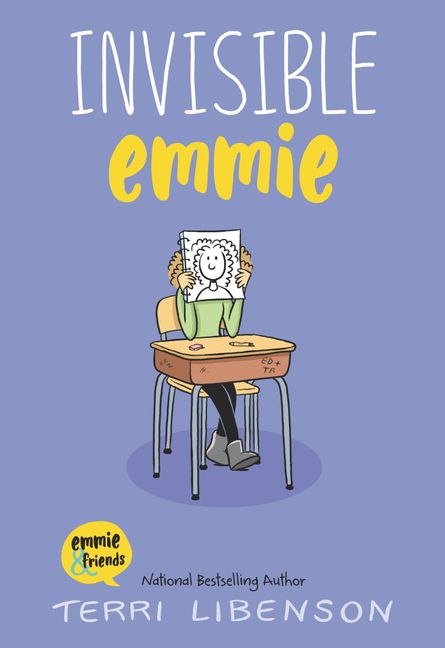 Invisible Emmie
By Terri Libenson
Reviewed by Sarah Custance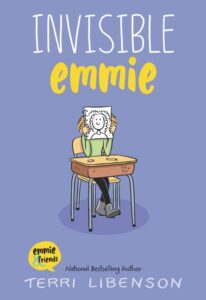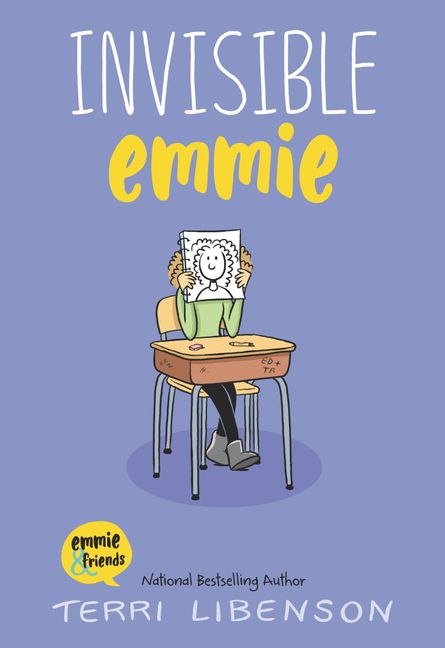 Terri Libenson is an American author/illustrator and creator of the Reuben Award-winning comic strip The Pajama Diaries. Invisible Emmie is the first book in a new series called Emmie & Friends, with each book delving into the turbulent lives of middle-school students. Though the books are labelled as graphic novels  it would be more accurate to say that they have strong graphic novel influences. While there certainly are elements (and whole chapters) in traditional graphic novel format, less than half of the book is in that style.
13 year old Emmie is an artistic but shy middle-school student, so quiet that most of the time she ends up feeling quite invisible to everyone but her best friend Brianna. Katie is the school's most popular student who has everything going for her, outgoing personality, more friends than she can keep up with, perfect grades, and a great new boyfriend Tyler Ross. When a joke love letter that Emmie writes to Tyler one lunch ends up in the wrong hands the two girls find their paths continually overlapping.
The writing style of this book is quite an interesting one with Emmie's story being told through more of a traditional writing style and accompanying illustrations and then Katie's story being told in graphic novel form. It works well in making sure that the reader always understands whose voice we are now hearing but it does take a while to get used to.
The book deals with themes of friendship, self-esteem issues, bullying, coping mechanisms, and many more but does so in a safe and relatable manner. Terri has also mastered some intense twists and surprises throughout the novel that will keep readers hooked and wanting to re-read the book immediately to figure out the small details and clues that were missed the first time round.
This is a great introduction to graphic novels if you have a reader who is hesitant to give them a go, or indeed, the other way around if you have a young reader who is ONLY reading graphic novels and you want them to branch out.
If you want a fun and unpredictable book that realistically deals with middle-school life and dramas then this is a book for you.
HarperCollins 2020