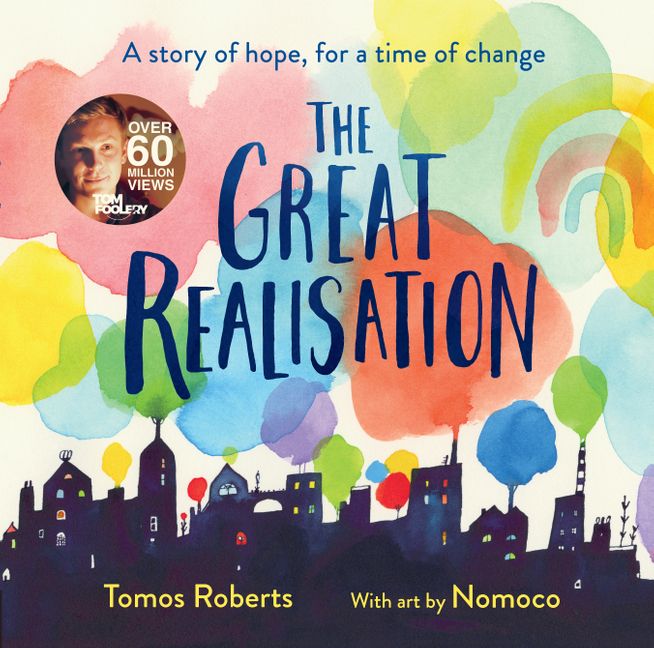 The Great Realisation
By Tomos Roberts
Illustrated by Nomoco
Reviewed by Jillian Custance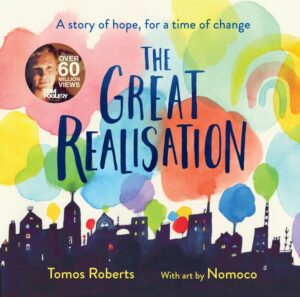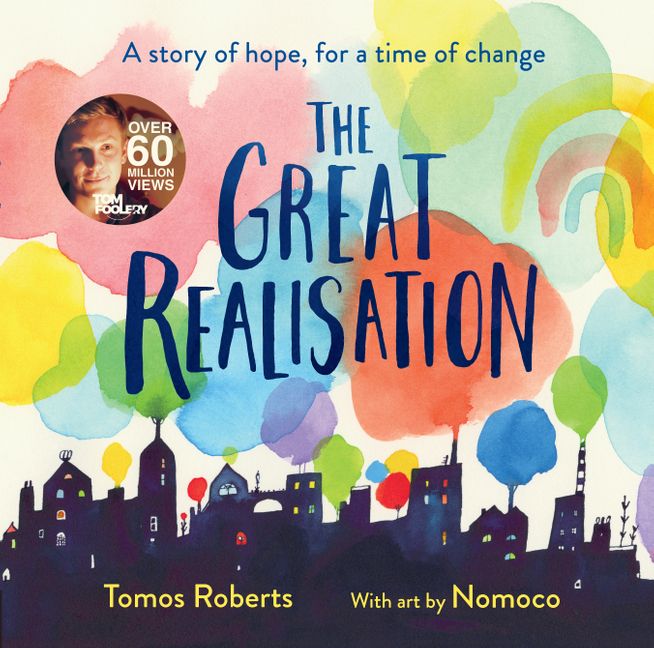 Tomos Roberts is a 26-year-old NZ filmmaker/poet who uses the pen-name Tom Foolery. The Great Realisation is his first picture book.
The book was inspired by a poem "The Great Realisation" that Tomos released as a YouTube video in April 2020 and has been viewed over 60 million times.  The video is seen as a bedtime story told to small children about the world before, during and after the Covid-19 pandemic.
The book was published in September 2020 following the success of the YouTube clip and has been illustrated by Nomoco, a Japanese artist.  Her watercolour illustrations are bold, simple, uncluttered and they allow the reader to imagine along with the words of the story.
While it covers heavy themes, the story encourages the reader, and the world in general, to embrace a different outlook on life – to be kinder, to spend more time with family, to spend more time outdoors rather than on electronic devices, and to take a step back to a slower pace.  "Hindsight's 2020" sums up the book totally – looking back on where the world was, and looking forward to where we want to take it.
A beautiful book to read to children to open the door for questions about the current world.
It would be a fantastic teaching resource for schools to have in their libraries to look back on the pandemic in future studies.
HarperCollins 2020