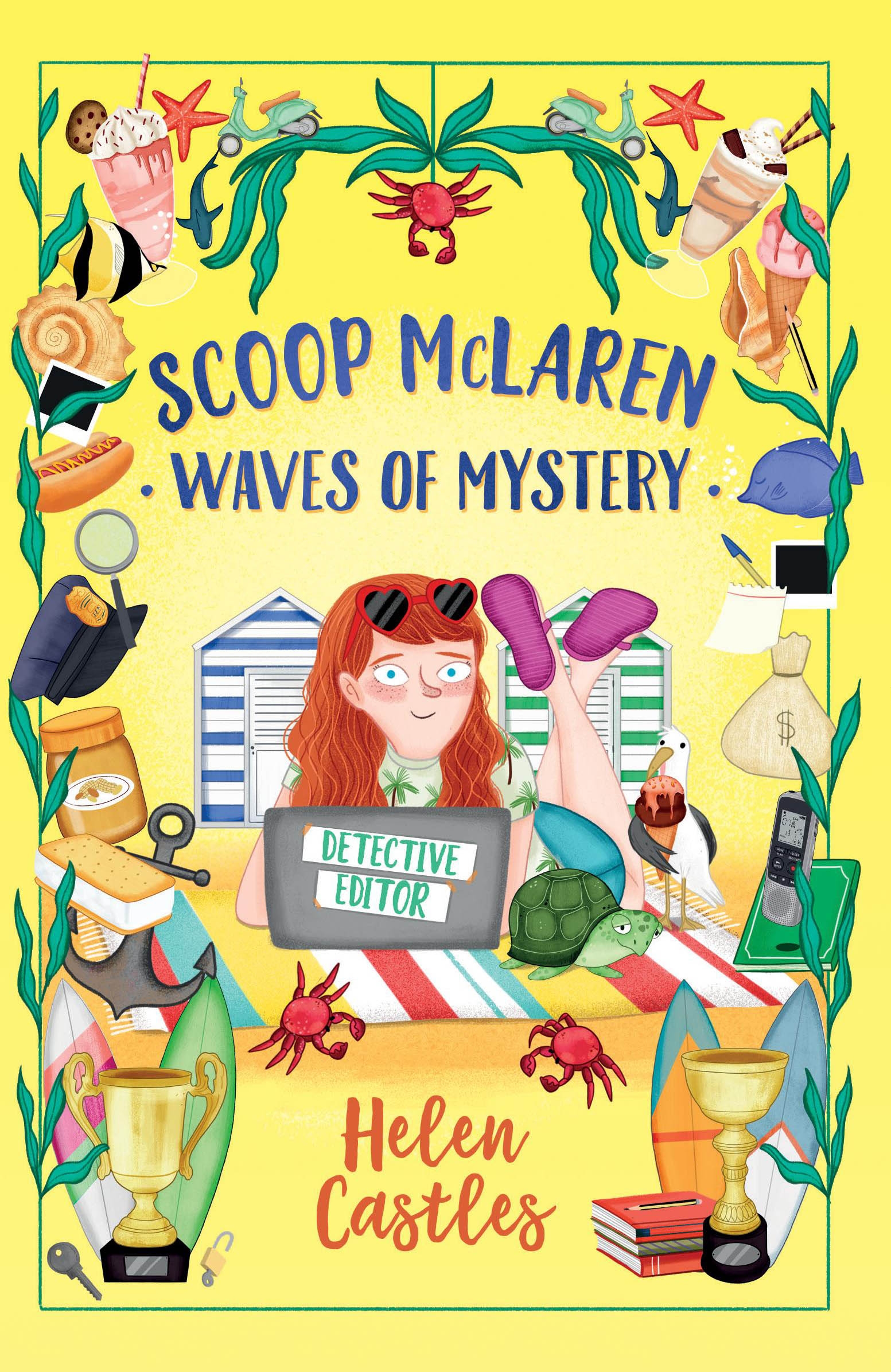 Scoop McLaren: Waves of Mystery
By Helen Castles
Illustrated by Beatriz Castro
Reviewed by Sarah Custance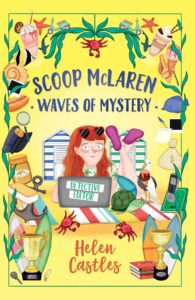 Helen Castles is still a fairly new author with Waves of Mystery being her second novel and the sequel to Scoop McLaren: Detective Editor.
Click! the online newspaper that Scoop McLaren and best friend/roving reporter Evie run has gone national after they thwarted the evil plans of a rival internet paper a few months ago and now everyone is keen to be the headline for Scoop's next issue.
When childhood friend and pro surfer Fletcher arrives in town for a local surf competition it seems like easy news, until strange things start to happen to Fletcher and his place in the competition is put in jeopardy.
When things turn from bad to worse can Scoop uncover what is really going on in time to save her friends and get a killer story as well?
This is a great book for a very young budding sleuth reader as it is a relatively quick and easy read with plenty of plot twists and action to keep the reader interested.
Castles is improving as a writer all the time with a better grasp on plot and endings in this sequel, which, while  rather Scooby Doo like  its villain, is a welcome improvement compared to the first book's  unorthodox  ending.
All up this is a good book for a young reader looking for a light and quirky read.