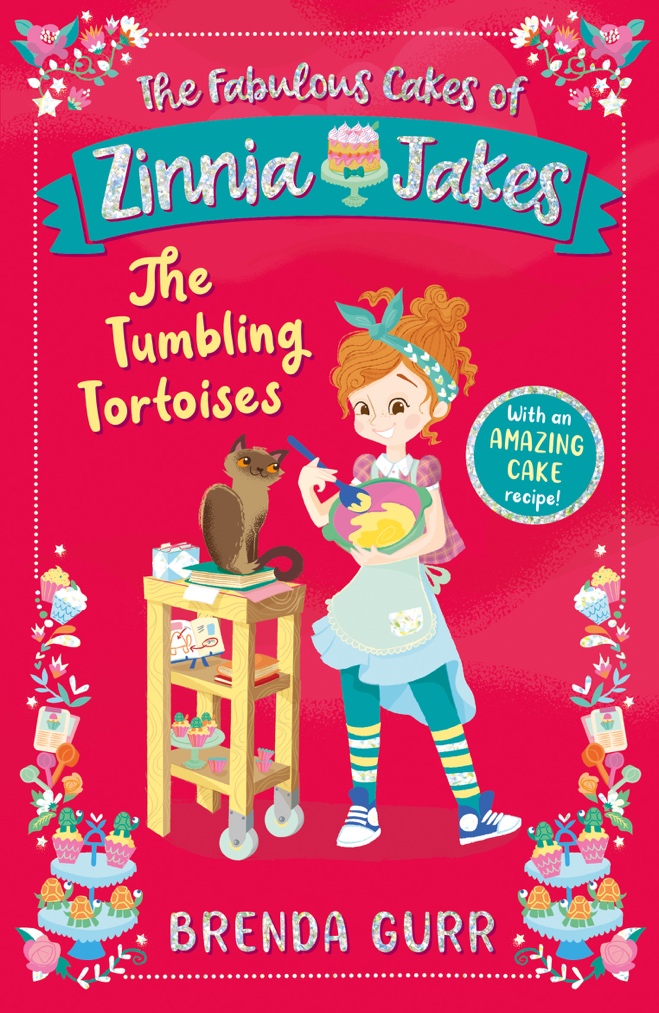 Zinnia Jakes: The Tumbling Tortoises
By Brenda Gurr
Illustrated by Nancy Leschnikoff
Reviewed by Sarah Custance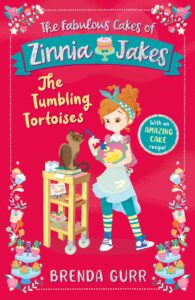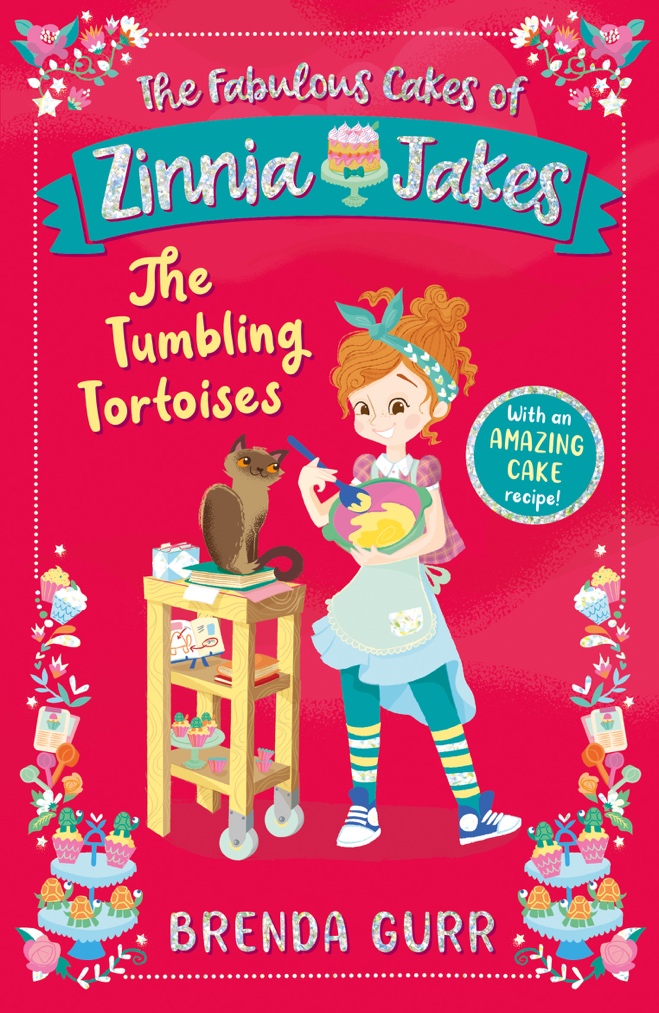 This is Australian author Brenda Gurr's second early readers book and the sequel to Zinnia Jakes: The Crumbling Castle.
Famous and elusive cake maker Zinnia Jakes is back, this time she has won a competition run by the local Zoo to bake something wonderful for their endangered animals exhibit.
Nine year old Zoe (who is in fact Zinnia Jakes) now faces one of her biggest hurdles to date as she has to bake and decorate the cakes, somehow sneak into the secure Zoo facility to make the mysterious delivery without breaking her cover,  go along to the exhibit as a regular student with her class, and deal with an overly curious classmate who is getting a bit too close to Zinnia Jakes real identity.
With the help of best friend Addie, Aunt Jam, and slightly magical cat Coco, can Zoe pull off this massive job or will everything come tumbling down just like her tortoises?
This is a quick easy read that will delight early readers with the food shaped/themed outfits, magical and mischievous cat, and overall outrageous premise of a world famous 9-year-old cake maker.
If you are looking for a simple read for your emerging reader or a good read-aloud at bed time then this is most probably the book for you, provided you can take it as it is and not put the incredibly unlikely situations under too close a microscope.