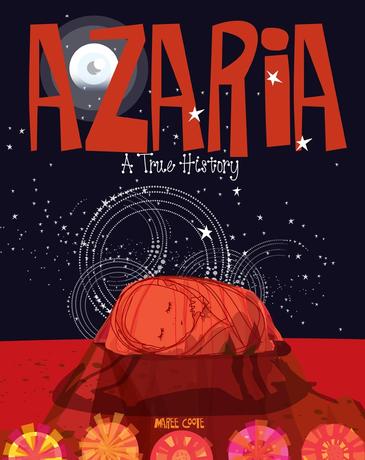 Azaria : A True History
Written and illustrated by Maree Coote
Reviewed by Dajo Finlayson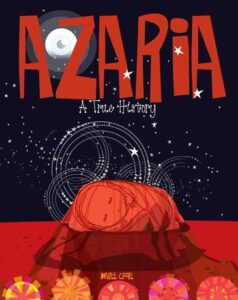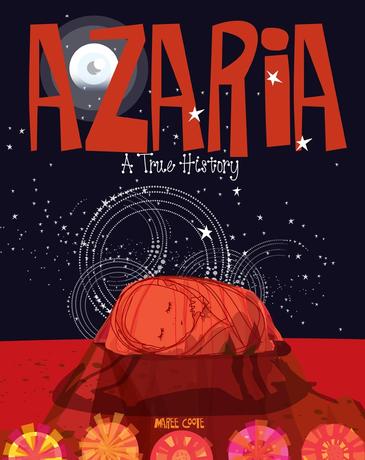 What happens when the truth gets lost? What happens when there is a gross miscarriage of justice perpetrated by the media and backed by questionable scientific evidence? Did the mother murder the baby or was it really taken by a dingo? Things are not always what they seem.
Those of us who are old enough to remember this event and the media hype that accompanied it will remember the shock and horror that this caused both nationally and internationally, and in particular the varied opinions of everyone as to the guilt or innocence of either the mother or the dingo.
In this brilliant non -fiction picture book, the award-winning Melbourne based Maree Coote, author and illustrator of other such wonderful picture books as Alphabet City Zoo, Alphabet City Melbourne, Spellbound and numerous others has once again excelled in the writing and illustration of this gentle yet pointed telling of the true story of the taking of baby Azaria by a dingo whilst her family was camping at Ayers Rock (Uluru).
From the evocative cover drawings of Azaria's spirit encapsulated in the desert red Uluru, through the detailed and different end papers with their sombre, muted colours at the front depicting arid like vegetation and a blossoming of colours in the flowers at the end perhaps showing a fresh beginning, the main story  is told in a gentle, factual way presenting a powerful message, raising challenging concepts and creating an awareness of the injustices of our judicial system and the dangers of trial by media and public opinion.
As the author states…
Facts were forgotten as opinions multiplied.
Prejudice and gossip took hold
Mistakes were made, lies were told and
Millions of newspapers were sold.
The main section of the book has the most detailed, stylised, colour appropriate, illustrations highlighting the desert flora and fauna of Australia's great Outback region, the wonderful complexity of the night sky, the knowledge of the Anangu trackers, the news reports of the day, the devastation of a mother's loss and grief, the revelation of experts' incorrect findings and the end result of a very long and extensive investigation. 
This picture book is the epitome of a top-quality informational resource with superb illustrations.  It should be essential reading for students of history and law, both young and old.  It is an excellent cross-curricular resource and has extensive teaching notes online. Recommended
Walker Books 2020