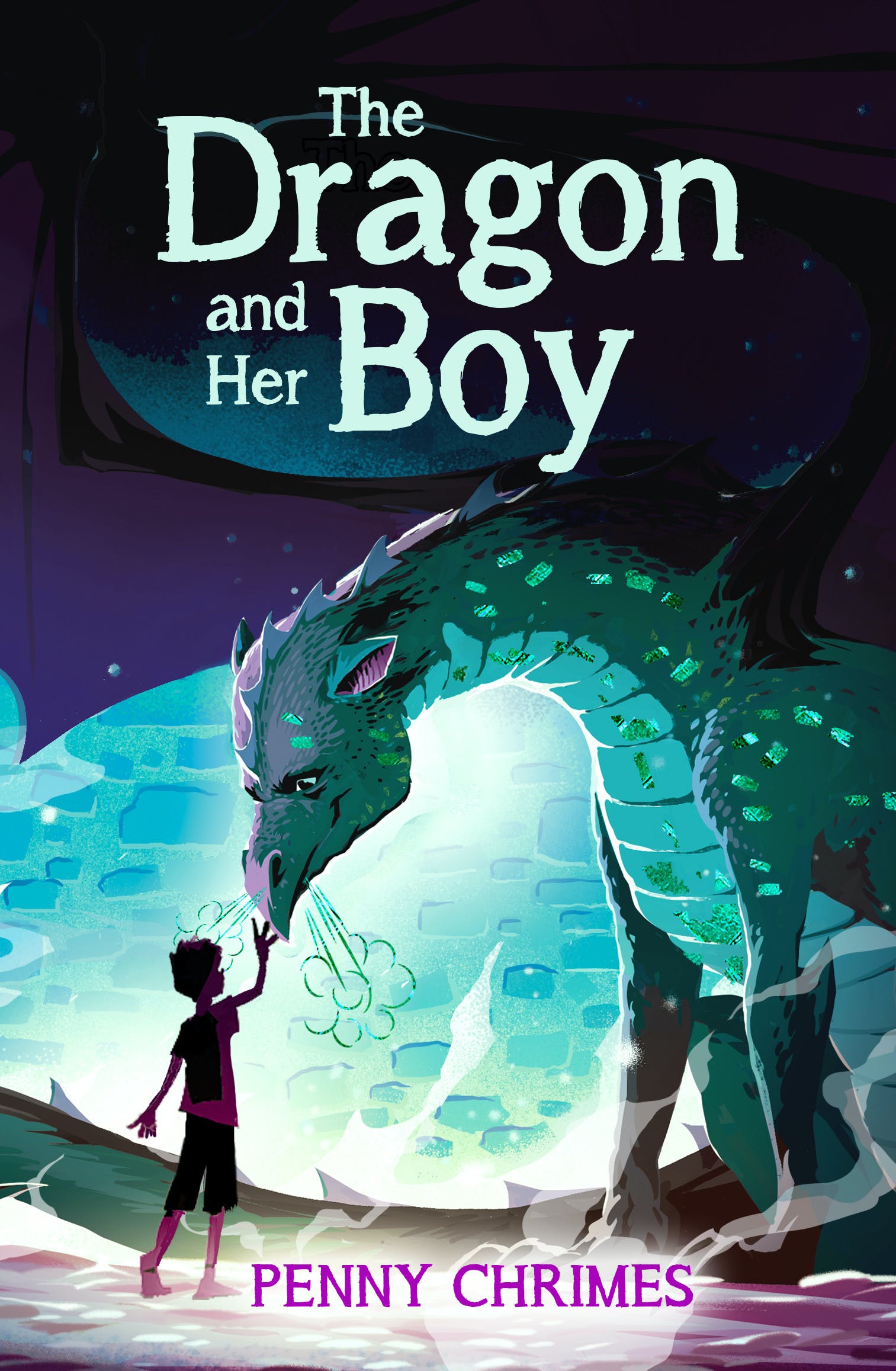 The Dragon and Her Boy
By Penny Chrimes
Illustrated by Levente Szabo
Reviewed by Mia Macrossan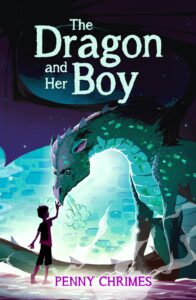 British writer Penny Chrimes, a former journalist,  is also the author of  Tiger Heart, set in the same alternate world as this adventure  about a young boy, Stick, who lives with a ragtail collection of orphans and runaways under a bridge near the Thames.
The story starts in crowded London, about 250 years ago, a world of rich and poor, where you could be enjoying the  Bartholomew Fair or find yourself stuck in the Poorhouse.   Stick, Spud and Sparrow, three young boys make a precarious living tumbling. When his mates go missing Stick goes off searching and discovers a dragon, the last of her kind and a grumpy old creature, stuck in a tunnel in London.
The dragon is in pain and hungry and it takes all the wit and bravery Stick has not to get eaten. It seems that underneath the dragon has a kind heart. She and Stick get to understand each other quite well. In his quest to find a new home for the dragon,  Stick's own secret is nearly uncovered but with the help of his mates, both get what they need, unravelling some mysteries along the way.
The action gallops along at a fast pace, there is a colourful collection of characters that add humour and pathos, and the emotional layers are rich and complex.
But what really makes this story stand out is the language used by Stick and his mates. This fascinating slang, some original, some culled from contemporary sources, some Cockney rhyming slang   gives an immediacy, a vividness to the world of the street urchins. While completely different to how we speak today, it  is easy to understand and very colourful and descriptive.  Here are a few examples taken from the glossary:
Stick your spoon in the wall  – dead
mint sauce — money
gander – take a good look
mulligrubs – miserable
Good readers of 9+ would really enjoy this venture into an alternate historical England. And who can resist a dragon!
Hachette 2021