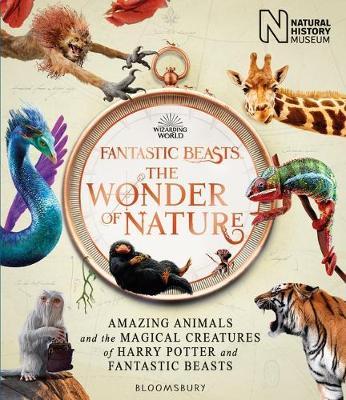 Fantastic Beasts: The Wonder of Nature
Produced by The Natural History Museum
Reviewed by Mia Macrossan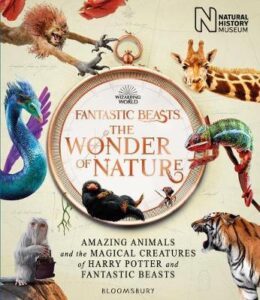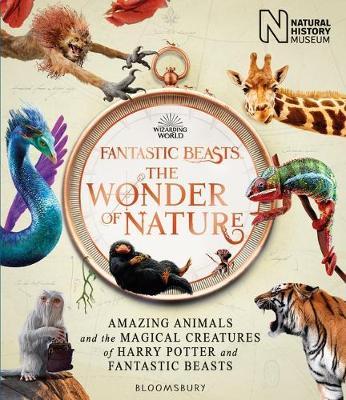 The Natural History Museum has a whole exhibition based on the theme of real and fantastical animals and the relationships between them. Unfortunately the museum is currently closed due to Covid restrictions but here is this marvellous book produced by the staff of the British Natural History Museum.
Taking inspiration from J K Rowling's Newt Scamander, this gorgeous book invites all ages to explore the inspiration and links between the inhabitants of Scamander's world and the astonishing real-world wildlife that has roamed our earth for aeons.
In this book you can explore ancient maps of sea monsters; read naturalists' field notes and be inspired by the many detailed and graphic illustrations. Everything  is linked to the specimens in The Natural History Museum which has one of the finest collections in the world – some 80 million animals, plants, minerals, rocks and fossils.
The scientific specimens sit beside J.K. Rowling's magical creatures, as well as  props and artefacts from the Fantastic Beasts and Harry Potter films; and stunning wildlife photography.
A big plus for the discerning reader is the original essay by a well-known writer, environmental expert or natural history scientist, which headlines each chapter. This absorbing book evokes the magic and mystery of nature in all its myriad forms.
Its a must-have for Fantastic Beasts fans of all ages, for budding explorers, and for all lovers of earth's animals, past present and imaginary. We can't visit the exhibition in person but this book is a very satisfying alternative experience.