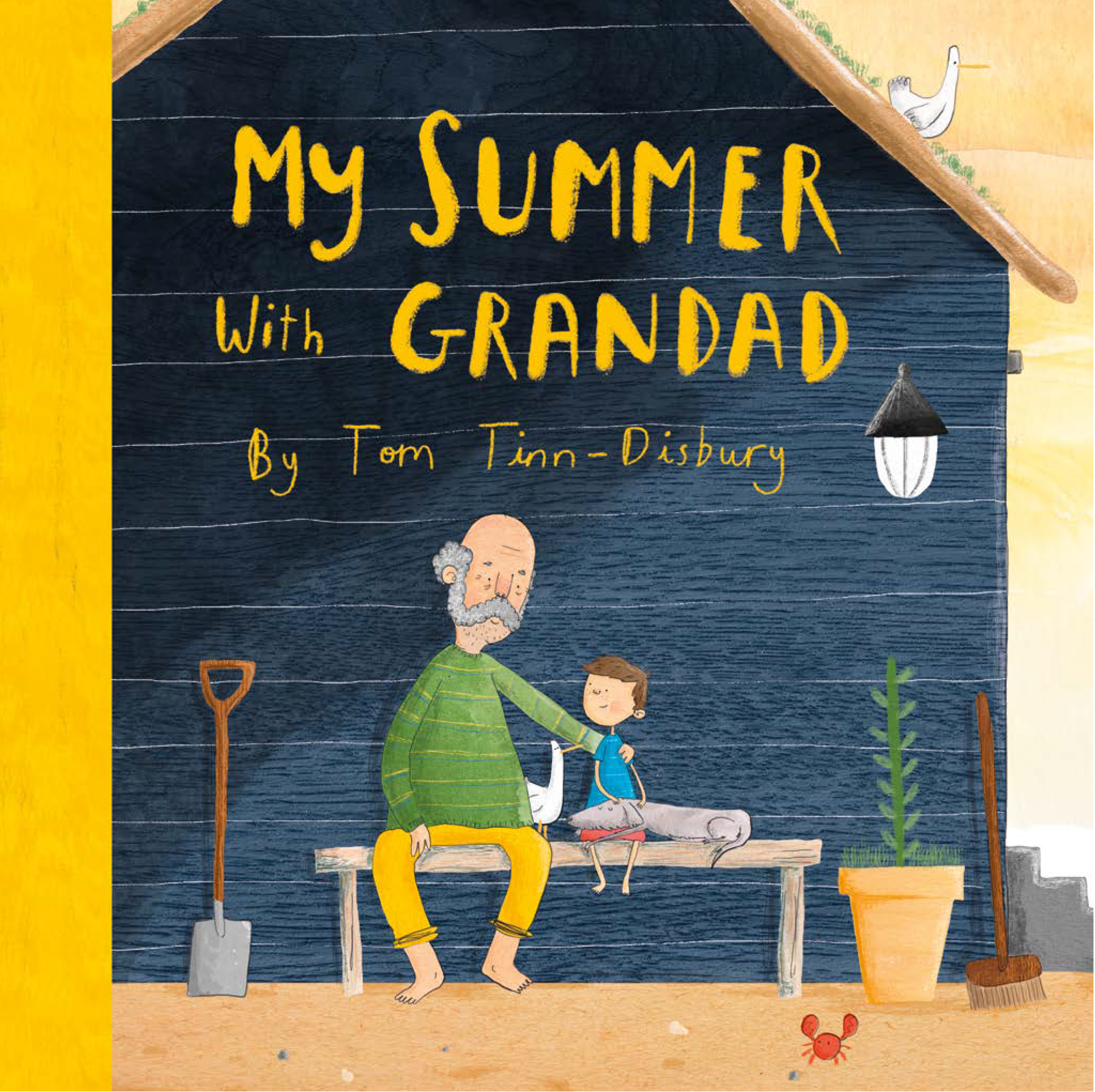 My Summer With Grandad
Written and illustrated by Tom Tinn-Disbury
Reviewed by Mia Macrossan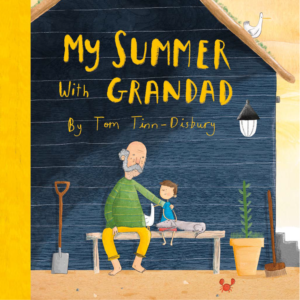 Tom is a UK based illustrator who has worked for various publishers. The Caveman Next Door was his debut as both author and illustrator. My Summer with Grandad is his second picture book.
This gentle story is a demonstration of a loving grandchild/grandparent relationship. Young  Eric is learning how to help his grandad on his boat catching fish. He is fairly hopeless until Grandad  gives him the job of shooing the pesky seagulls.
When Eric finds a small baby seagull trapped and hurt in a fishing net they take Beaky ( that's now his name) home, and go through the steps for taking care of an injured animal. Steps 1 to 7 are easy but step 8 'Once the seagull is better, he must rejoin his family',  is very hard. Nevertheless this story has a very happy ending.
All the different emotions, joy, curiosity, sadness, understanding, are so expressively shown on each page. That seagull can talk! Grandad is mainly in the background, helpful, knowledgeable, loving.
A simple story deceptively rich in themes of family love, caring for animals and letting go.