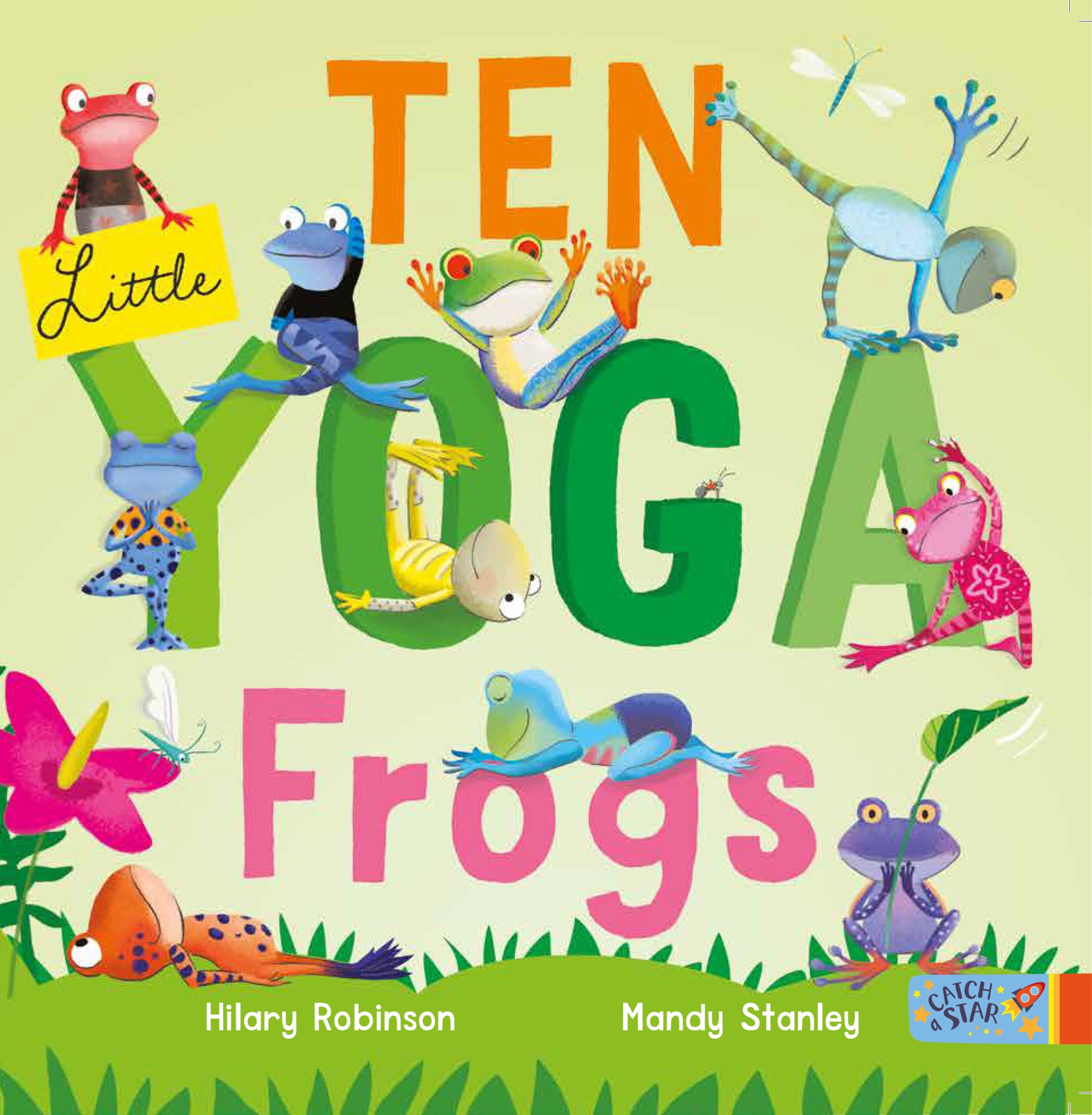 Ten Little Yoga Frogs
By Hilary Robinson and Mandy Stanley
Reviewed by Mia Macrossan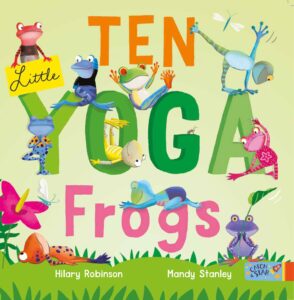 This bright, colourful, traditional rhyming counting book has the added bonus of all the characters doing yoga and an invitation to the reader to join in.
Little children often have trouble sitting still and this is one way to keep them occupied, paying attention and learning basic yoga poses at the same time as learning to count.
Two yoga frogs posing like a tree
Bea joined in and then there were
(turn the page)
Three yoga frogs
Stretching out more etc
On each page there is a small square in the corner illustrating the specific yoga pose. The final spread shows the numbers 1 to 10 in bright clear colours, with the accompanying yoga pose.
These kinds of books are useful in introducing foundation maths concepts The rhyming text helps children predict what comes next  so it is easy to keep them engaged.
Great fun for young and old alike.
Teacher's Notes(also useful for parents)