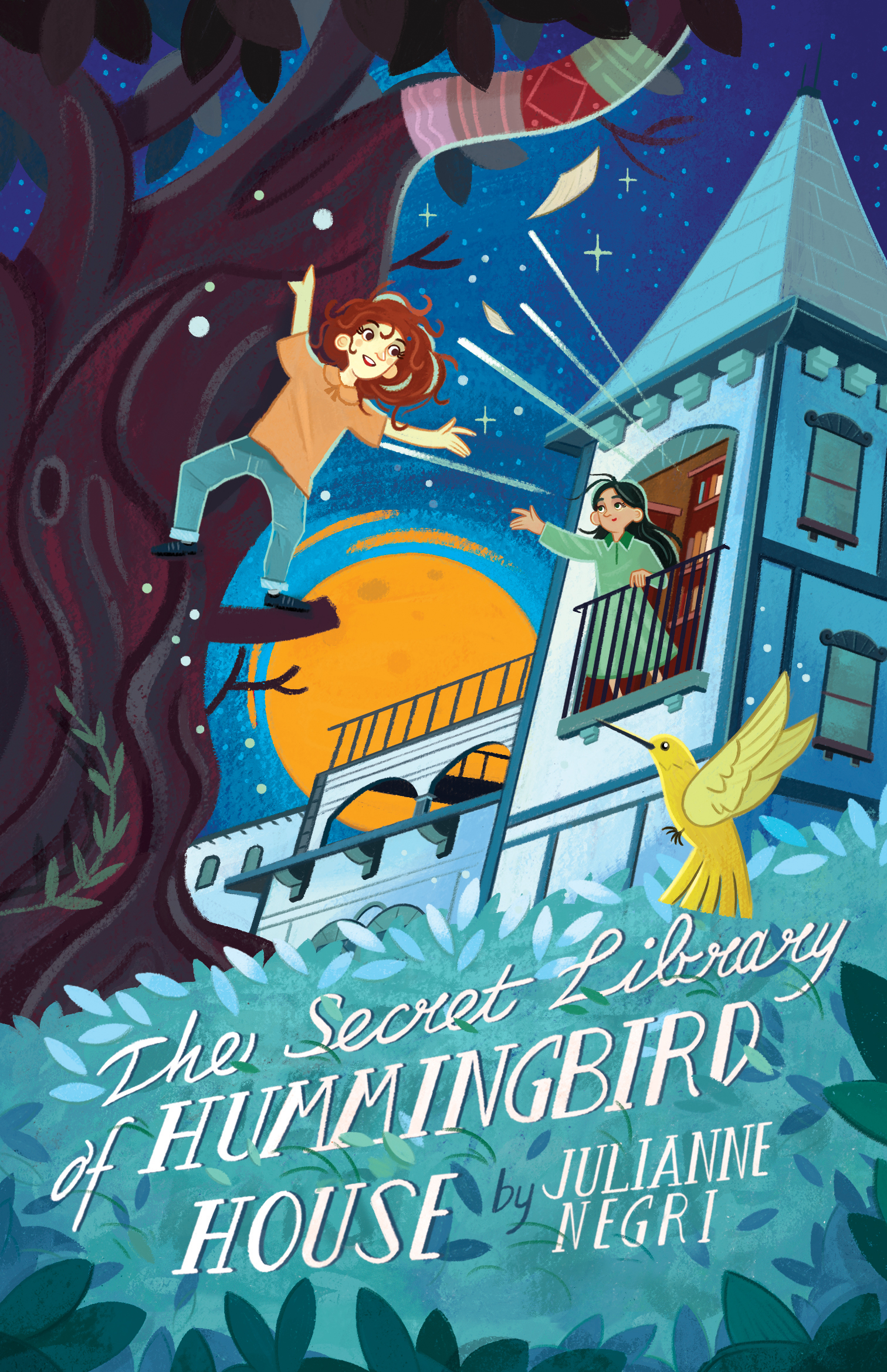 The Secret Library of Hummingbird House
By Julianne Negri
Reviewed by Analucia Malta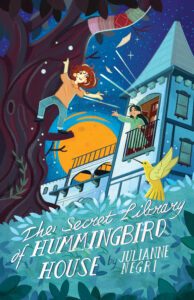 The Secret Library of Hummingbird House is Julianne Negri's debut novel where she draws on her own experiences going through divorce and custody arrangements  to create a relatable and heartfelt story about friendship, family, the ups and downs of life and finding one's strengths.
It tells the story of 11-year-old Hattie, who is going through a difficult time after her parent's divorce. She hates the new routine of alternate weeks living with each parent (or doing week-about, as Hattie calls it) and struggles to cope with little sister Ivy's explosive and unusual behaviour (imaginary pet Eagle included!).
At school, the endless rules put in place by The Enforcer (principal) have taken all the fun of the school playground and, to top it up, there is a bully.
Hattie is tipped over the edge when she finds out that a beloved mulberry tree and an old mansion full of happy family memories are going to be destroyed to give way to a new housing development.
When she decides to do something about it, what follows is an unexpected adventure involving a secret library, a lost treasure, and an unusual friend with a love for lost words.
Some highlights of the book are  how the author plays with words throughout the story, including naming the librarian Ms Guide and the school Freedom Valley Primary. The glossary of lost words at the end is useful and amusing.
The humorous tone and colourful characters provide lightness to the story, making this novel a fantastic read for middle grade readers.
Affirm Press 2020