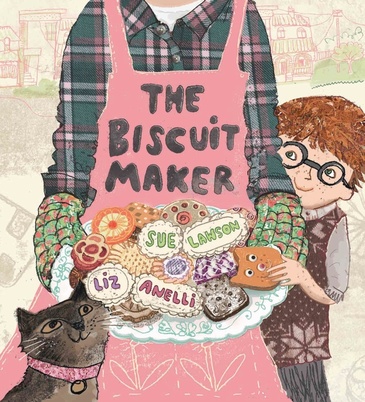 The Biscuit Maker
By Sue Lawson
Illustrated by Liz Annelli
Reviewed by Margarite Igras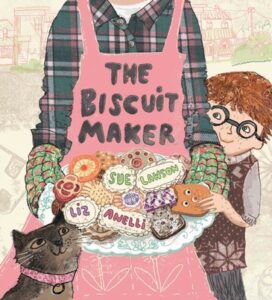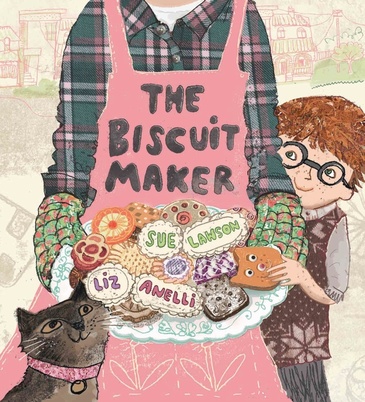 This gentle story explores the relationship of food and members of a busy community.
Benedict Stanley lives with his cat Audrey Mae in Marvin Road. People who pass by his house are much too busy to return his greetings.
One morning, a boy called Rory stops, introduces himself, pats the cat and informs Benedict about the impending visit of the tooth fairy. Benedict  celebrates the occasion by baking some biscuits and delivering them to the boy.
He continues to secretly celebrate other community events this way. The biscuits are gratefully accepted, until one day, it all comes to an end when Benedict Stanley falls ill, leaving the community to ask, where is the biscuit maker?
Speech bubbles  cleverly extend and enhance the small amount of text on each page.
The appealing illustrations are  intricate and encourage a closer look  with lots of textures and patterns on the clothes, the rugs, tablecloths as well as the details on the biscuits.
A bonus for the reader is the invitation to share in the celebration with a biscuit recipe at the end of the book.
A charming, idealistic story about community working together. In a real world, I would caution children accepting mysterious biscuits, though the message here is the importance of community members caring for each other.