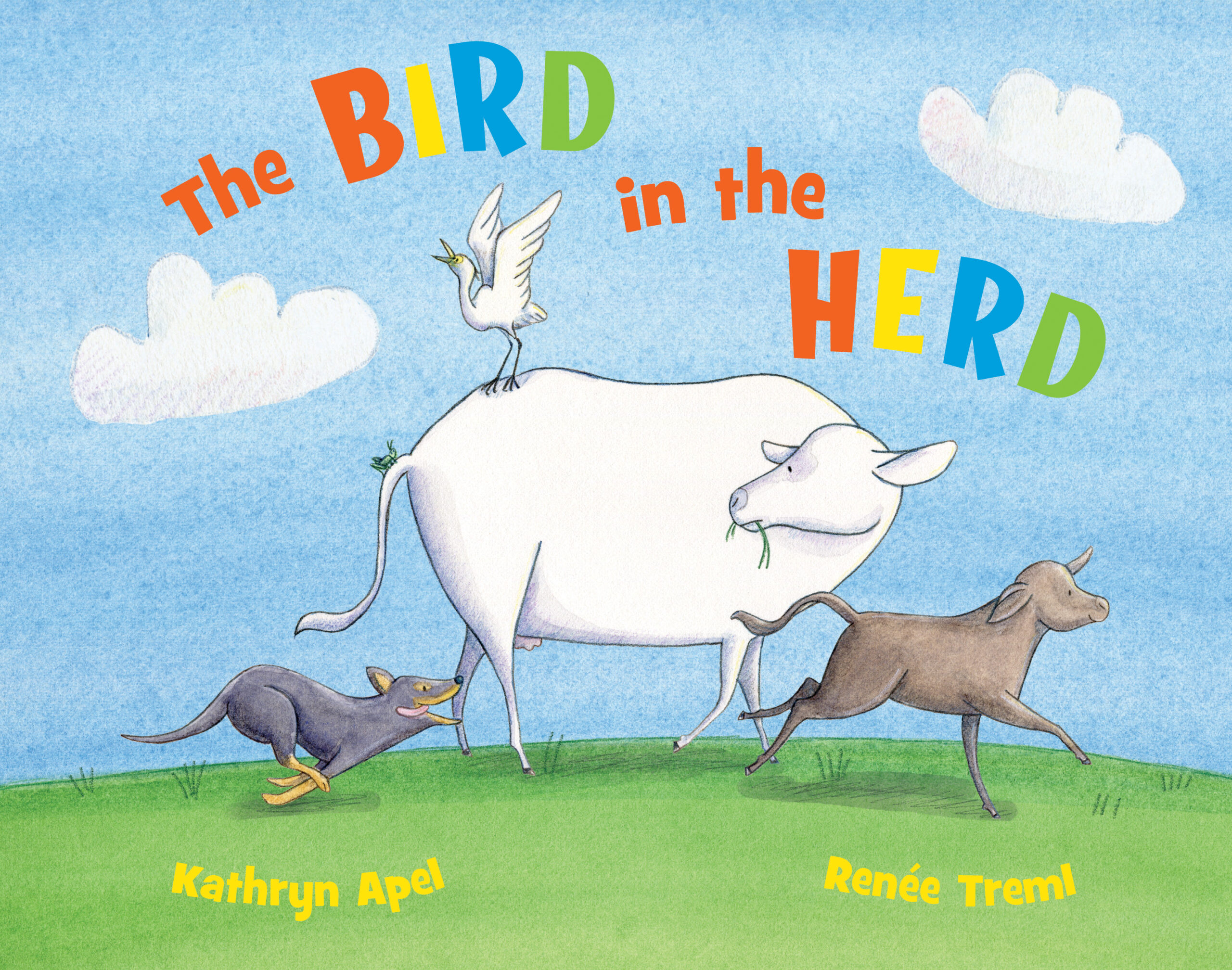 The Bird in the Herd
by Kathryn Apel
Illustrated by Renee Treml
Reviewed by Jillian Custance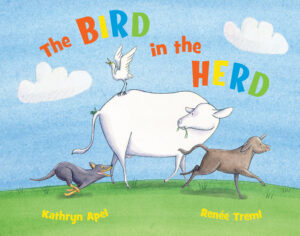 Here is another charming title  by Kathryn Apel,  who has published work, mostly in verse,  for children across age ranges.  Kathryn grew up on a Queensland grazing property giving her a unique vantage point of the farming environments in which both of these books are set.
Renee Treml is an author and illustrator of several picture books including Once I heard a little Wombat, and the Sherlock Bones graphic novels. 
This is a story told in repetitive verse about a bird that follows a herd of cows being watched over by a drover.  A car disturbs the cattle and they all disappear.
The illustrations are key to the story as it progresses with a new verse for each page.  There is so much to see with a fun challenge of finding the bird and a small grasshopper on each page, and then finding the hidden cattle on the last page.  The font is clear with the rhyming words in different colours making it easy for younger readers to enjoy the rhythm of the story.
With the rhyming set out so prominently this  is a great way to introduce young readers to the concept of rhyme and would be a fantastic resource for Prep classes as this is part of the curriculum.
As well as being educational it is also simply a fun bedtime or read aloud book to be enjoyed by both child and parent.