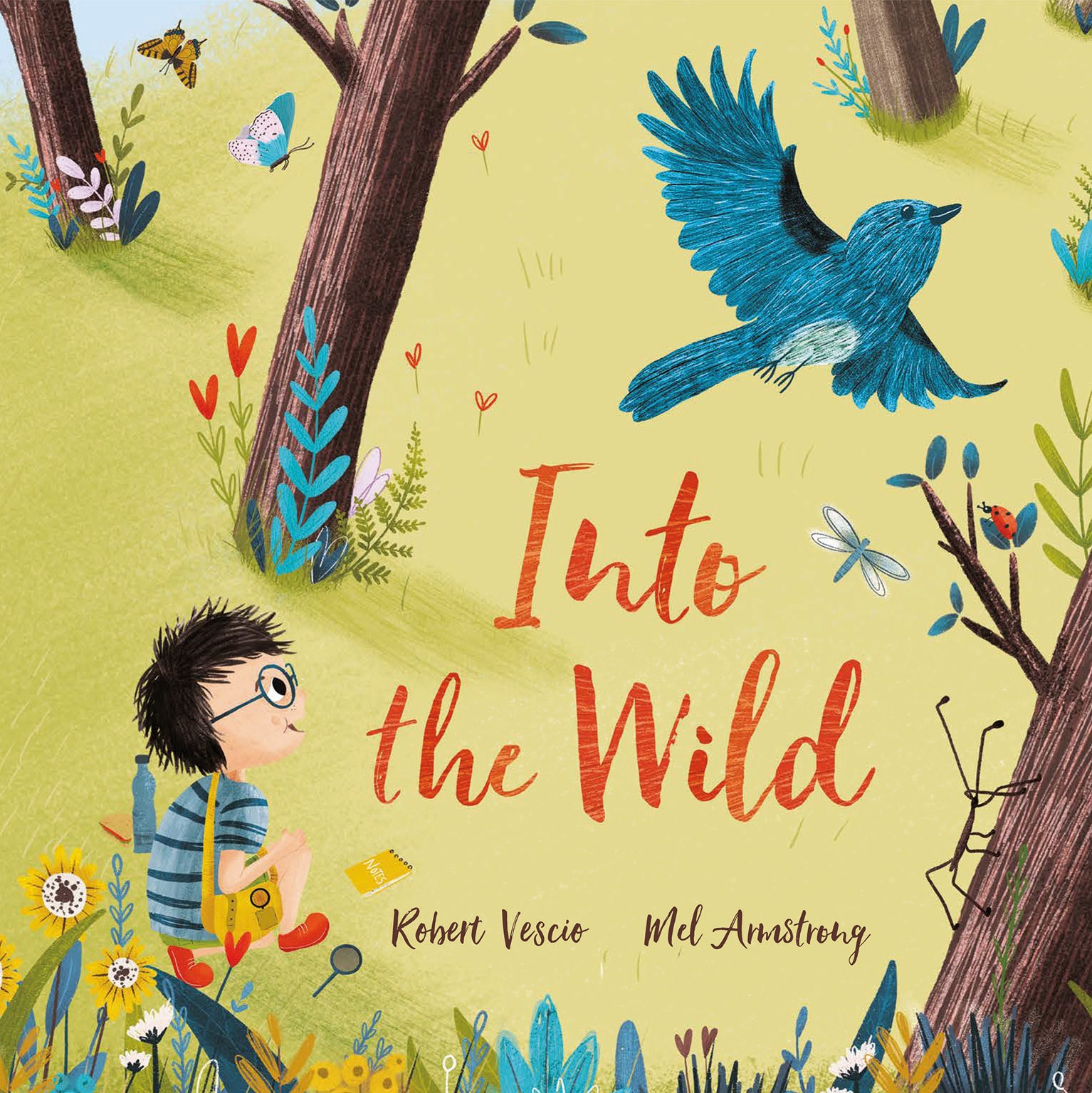 Into the Wild
Written by Robert Vescio 
Illustrated by Mel Armstrong
Reviewed by Sandy Driessens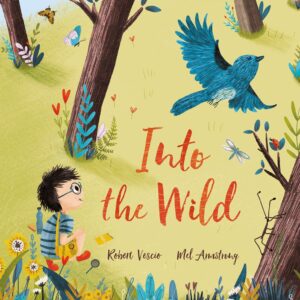 The cover of "Into the Wild", is so engaging, it makes you want to soar with the blue bird, but also conveys the joy of the little person watching it fly.
"Roman is a lone wanderer and "the wild" is his to explore. Yet despite his amazing adventures and fascinating discoveries, Roman is still searching for something."
Robert Vescio tells the story of a happy, young explorer.  Roman wanders through gardens, along the beach and into the forest where he discovers living treasures, both large and small, that fill him with wonder.  But the Wild is vast and deep and Roman longs to share his discoveries.  Then one day he comes upon tracks, which he follows, and he finds something interesting, rare and special. He found someone.
Vescio's text is charming. Simple prose, with short, easy-to-read sentences describe Roman and his world in a manner that makes you wish to be part of his exploration. As a "Books in Homes" role model, the author has written the story to be read aloud, with the woven font offering the opportunity to discuss the images.
Mel Armstrong's illustrations are delightful and complement the story perfectly. The features, build and movements of Roman are exactly how you imagine this well-equipped, little rambler. As a digital artist, Armstrong has captured the colour and texture of the landscape and creatures of the Wild as if it were done with acrylics. There is the hint of her home, New Zealand, and the end papers show Roman's world, phasing from day to night, completing the story.
I enjoyed this book and so will young children, with whom it is shared.  It will encourage young readers to explore with gentleness and share their discoveries with enthusiasm. 
Teacher's Notes