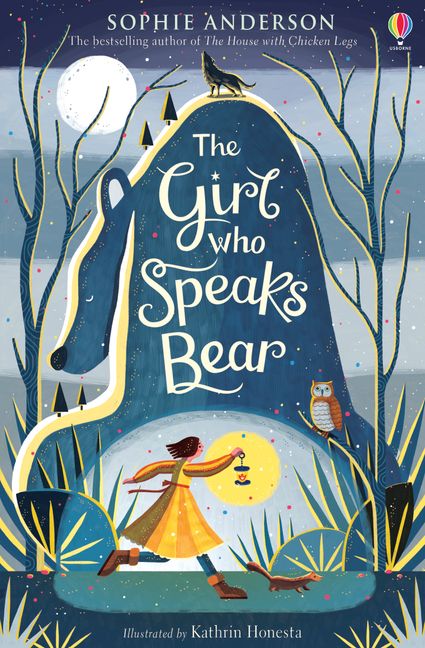 The Girl Who Speaks Bear
By Sophie Anderson
Illustrated by Kathrin Honesta
Reviewed by Mia Macrossan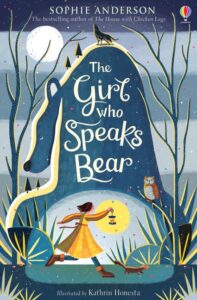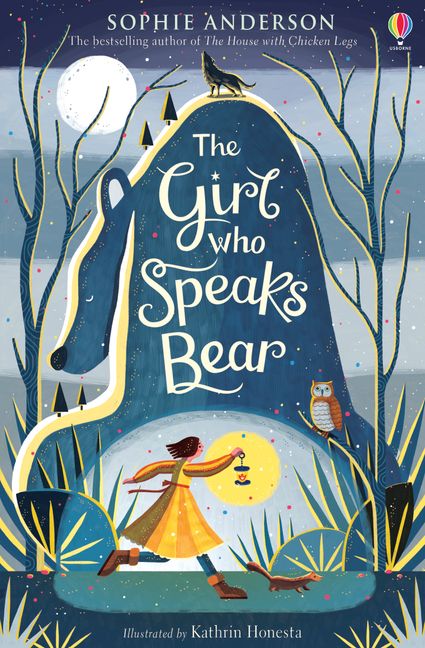 Sophie Anderson  loves to write stories inspired by different folklores and cultures. Her previous novels are The Castle of Tangled Magic and The House with Chicken Legs. In The Girl Who Speaks Bear she tackles the questions of identity and belonging.
Yanka is a young girl found abandoned in a bear cave, who stands out in her village because she is large, so large that they call her Yanka the bear. She doesn't mind but she does wonder why she doesn't quite fit in.
She is powerfully attracted to the Snow Forest behind her house and when she has to flee she goes there looking for answers to the strange things that are happening to her.
What follows is an incredible journey where she meets bears, wolves, a house on chicken legs, and discovers that the tales told her in the past are more than just stories.
Grounded in ancient fairy tales with a Russian flavour this story is full of magic as well as enduring themes  love of family, of belonging and finding out who you really are.
Readers from 8+ will enjoy the rich imagery, the original storytelling and the carefully crafted writing.
Usborne 2019