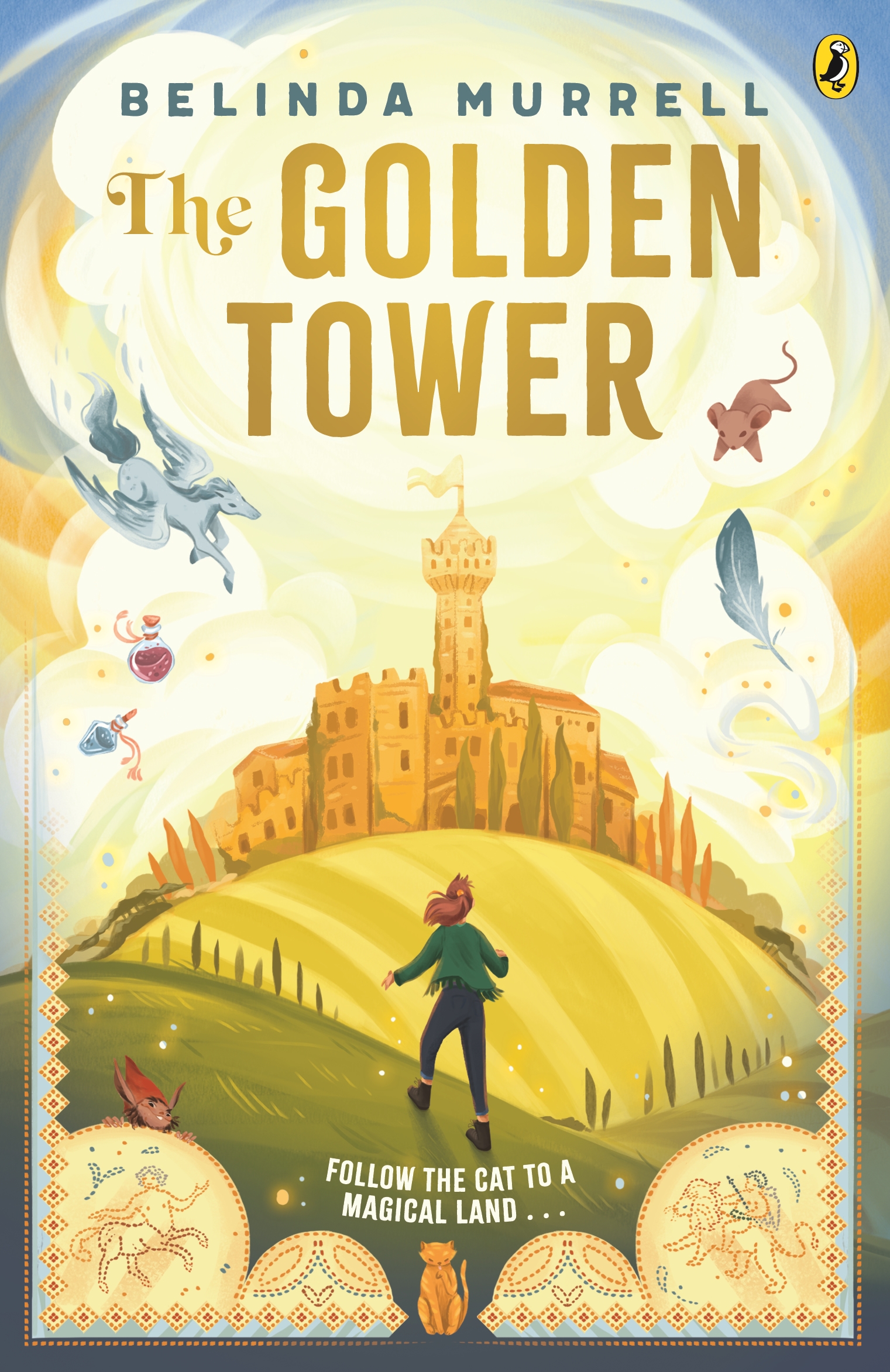 The Golden Tower
By Belinda Murrell
Reviewed by Sarah Custance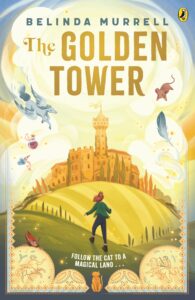 Belinda Murrell is a popular Australian author known for her many middle-grade time-slip novels such as The Ivory Rose, The Ruby Talisman, The Locket of Dreams, The Forgotten Pearl, and many more, as well as The Sun Sword trilogy. Younger audiences will know her from the widely successful Lulu Bell and Pippa's Island series. The Golden Tower treads nicely between a time-slip novel and a fantasy novel, invoking both aspects and blending them to create a book quite unlike any of Murrell's previous works.
Sophie was expecting a quiet and rather boring summer holiday with her grandmother in England while her exceptionally brilliant younger brother is attending a summer camp at Oxford University. After spending her life in the shadow of her younger brother, Sophie feels completely out of her league when one day a mysterious talking cat leads her through an ancient Roman ruin into the magical world of Tuscia.
Sophie finds herself accompanying two new acquaintances, sisters Isabella and Bia, to their new stepmother's house and right into a fairy-tale  adventure full of magic, danger, locked towers, murder, evil step-parents, flying horses, goblins, witches, forced marriages, and snarky talking cats. Will Sophie be able to overcome her fears of insignificance and muster up the courage and bravery needed to save the two sisters and return home to her own world?
Set in a fantasy version of Renaissance Italy and influenced by strong female figureheads during the 15th and 16th centuries, the reader is instantly transported back in time along with Sophie. With a sarcastic talking cat leading the kidnapping and mischief making who wouldn't want to be drawn along with the story?   In parts of the novel it seem as if Sophie's character isn't actually needed, as with the help of Baccio (the above mentioned cat) Isabella probably could have managed quite well on her own but Sophie does add the very relatable character who, throughout the novel, has to find her own strength and worth.
Throughout the book there is an emphasis on strong female characters and the need for these women and girls to stick together and place their trust in one another. There is also a running theme of confidence, bravery and what they both truly mean.
The Golden Tower is the definition of a modern fairy-tale with enough magic, mischief and adventure to keep the audience interested throughout.