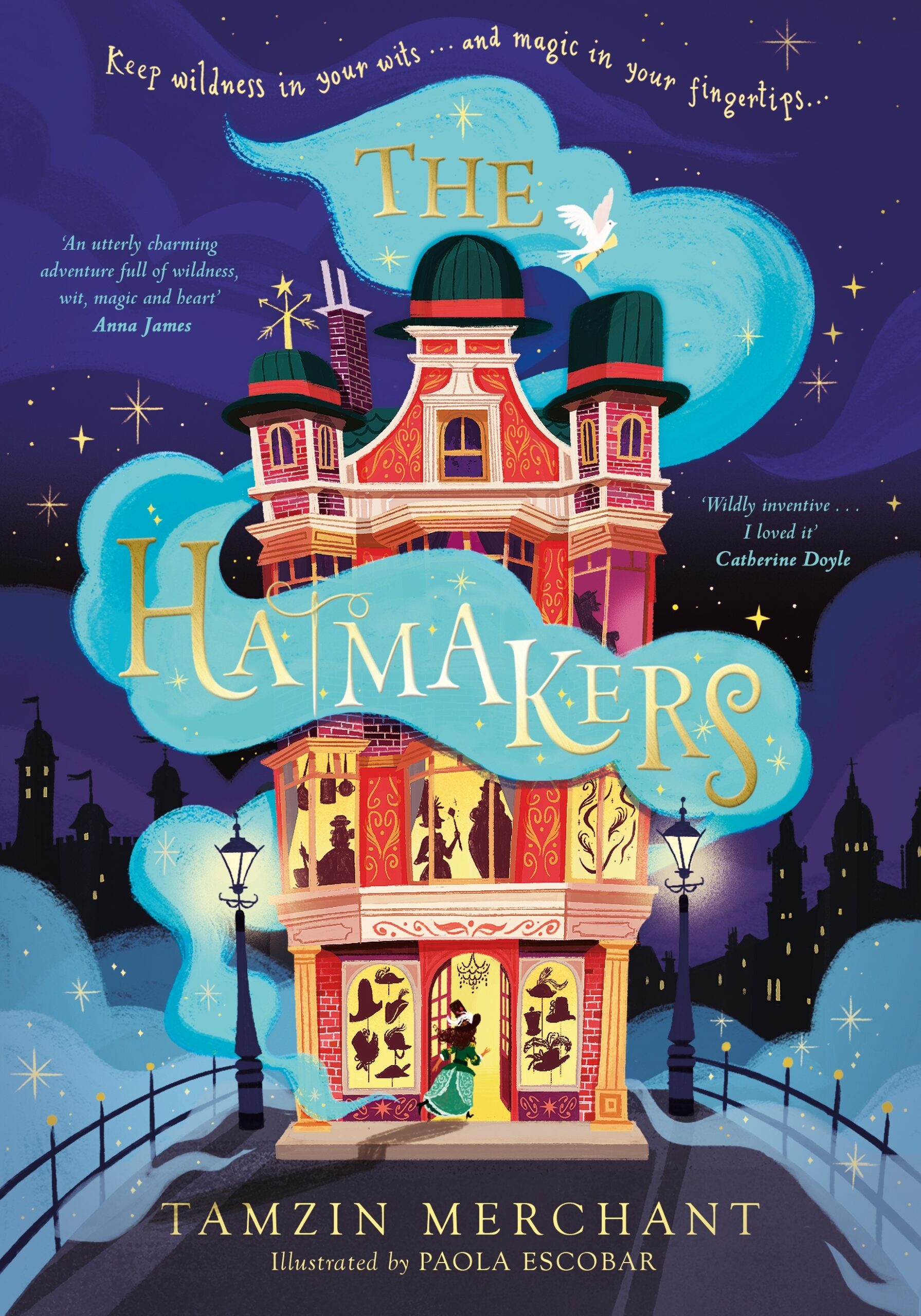 The Hatmakers
By Tamzin Merchant
Illustrated by Paola Escobar
Reviewed by Sarah Custance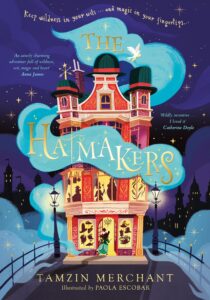 Tamzin Merchant is a British actor best known for playing period roles. The Hatmakers is her first novel and the start of a series with the second book, The Mapmakers, due to be released in 2022.
Cordelia Hatmaker is the youngest member of the prestigious Hatmaker family. In a world where 'Maker' families can use magical objects and ingredients to enchant clothing and accessories, the Hatmakers are  the most prominent Maker family. When Cordelia's father is lost at sea a chain reaction of strange incidents begins to take place.
With war on the horizon, all the Maker families are asked to create peace clothes for the king, but when the different households are burgled, tensions rise between the already fragile alliance between the Makers.
Can Cordelia, with the help of friend Goose Bootmaker and street urchin Sam Lightfinger, mend a rivalry between Maker families, stop a seemingly inevitable war between England and France, catch a thief, uncover a sinister secret, and find Cordelia's missing father?
Set in a magical version of Georgian London with strong characters and a fast and engaging plot, this is sure to captivate middle-grade audiences. The book has strong themes of friendship, family, trust, and loyalty, while also putting into question the notion that a bad person is simply a bad person with no middle-ground.
One disappointment is that several magical areas are left hinted at but mostly unexplored, such as the Hatmaker house having a personality of its own, and the notion that most people were Makers before the skills were limited by royalty, but there is the hope that these will be further explored in the second book.
The Hatmakers has such a fantastically fun premise that the reader can't help but feel drawn into this quirky and magical world. This would be a great novel for the older readers in middle-grade fiction who thrive on magic, adventure, and lots of unexpected plot twists.