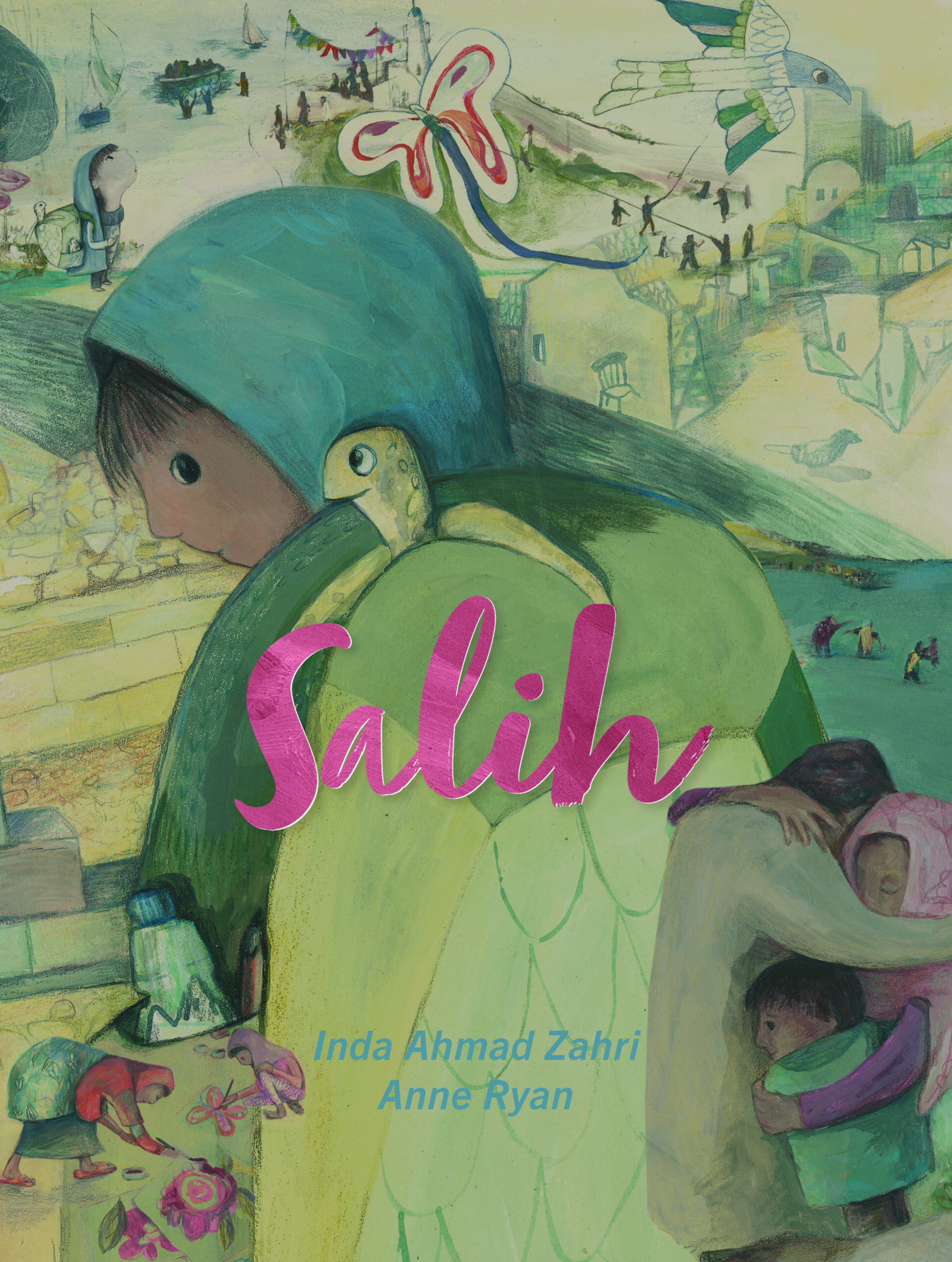 Salih
By Inda Ahmad Zahri
Illustrated by Anne Ryan
Reviewed by Mia Macrossan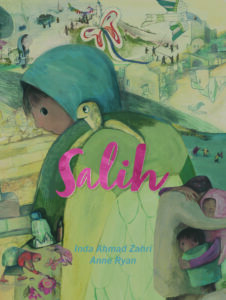 In the last decade there have been many stories written for children about people suffering loss and  hardships as they flee their war torn country. Each journey is different and Salih's is no exception. Inda Ahmad Zahri's debut picture book is a haunting account of one such flight through peril and pain to hope on a new horizon.
Salih, a young refugee, tries to remember the happy times which, in Anne Ryan's subtle and sensitive artwork, are in stark contrast to the present. Memories are important  links to the past for everyone around him and when Salih starts to paint his memories many join in and celebrate better days.
He gathers up the paintings and puts them in empty bottles, only to lose them during a fierce storm while at sea on their way to their new country. But unlike houses, toys, rose gardens, bakeries, or marketplaces, memories are not lost, they stay with you and give you courage to start building a home again in a new place.
Inda is an artist as well as a writer and she understands the transformative power of painting which underpins this story. She writes of simple things that give people joy no matter where they live. Here she has an able collaborator in Anne Ryan whose sensitive simple artwork shows mood and feeling on every page.
Young children  will respond to this understated account of one refugee's journey and hopefully gain understanding and empathy. The excellent Teacher's Notes expand on the issues raised in this book and are well worth exploring by both teachers and parents.