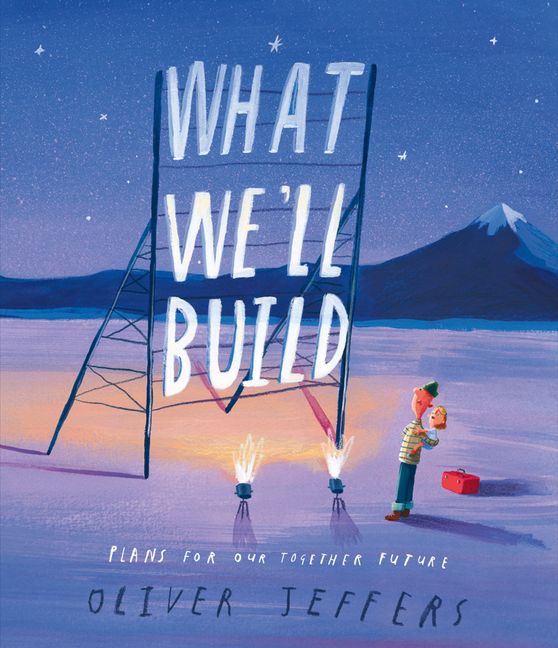 What We'll Build: Plans For Our Together Future
By Oliver Jeffers
Reviewed by Mia Macrossan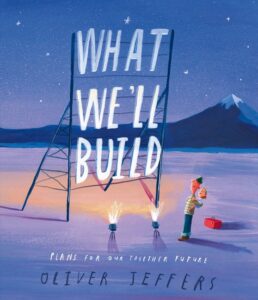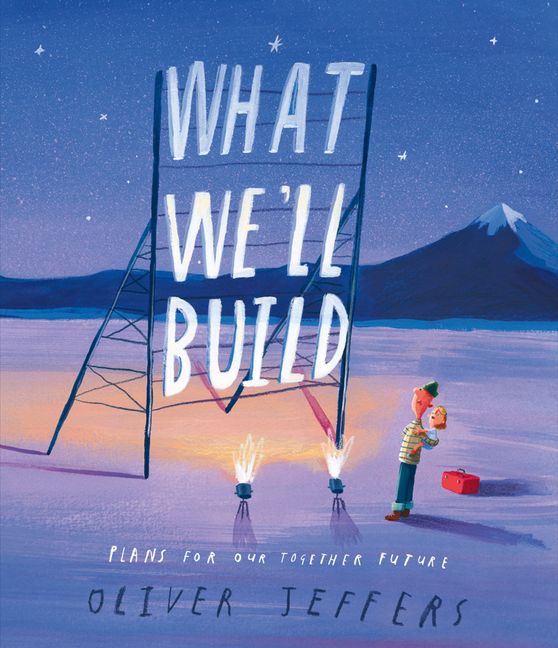 The renowned award-winning Oliver Jeffers is a Northern Irish artist, illustrator and writer who now lives and works in Brooklyn. He is perhaps best known for the best selling The Day the Crayons Quit.
In his latest picture book, What We'll Build: Plans For Our Together Future, he celebrates a loving father and a daughter relationship. In the dedication to his daughter he says 'we have much to do'.
It ranges over everything – the mundane and concrete – things such as building a house, through to abstract concepts – dealing with conflict, exploring the future, the cosmos and everything in between. This rich and complex picture book  uses unadorned language and bold colours and design to challenge its readers.  It can be interpreted and enjoyed on many levels by children of different ages and stages and by all adults.
Each double page spread has only a line of text that resonates with meaning. One of my favourite pages is the one about enemies: 'But you don't always lose, and you don't always win. So we'll build a gate to let them in,' and coming in through the gate in the big high wall is a rather timid looking Viking, Elphaba the Green Witch, a masked doctor holding a vaccination needle and a one-legged pirate. Every page offers so much to unpack.
Jeffers says about this book: 'It is all about the pure potential of what will come, both good and bad, and how, ultimately, people need each other. Even if that is just for someone to listen to all your plans.'
Beautifully illustrated, simply told, this book is full of gently revealed life lessons.  Needs to be read often to the children we love as there is so much to think and talk about here. Highly recommended for every school library.