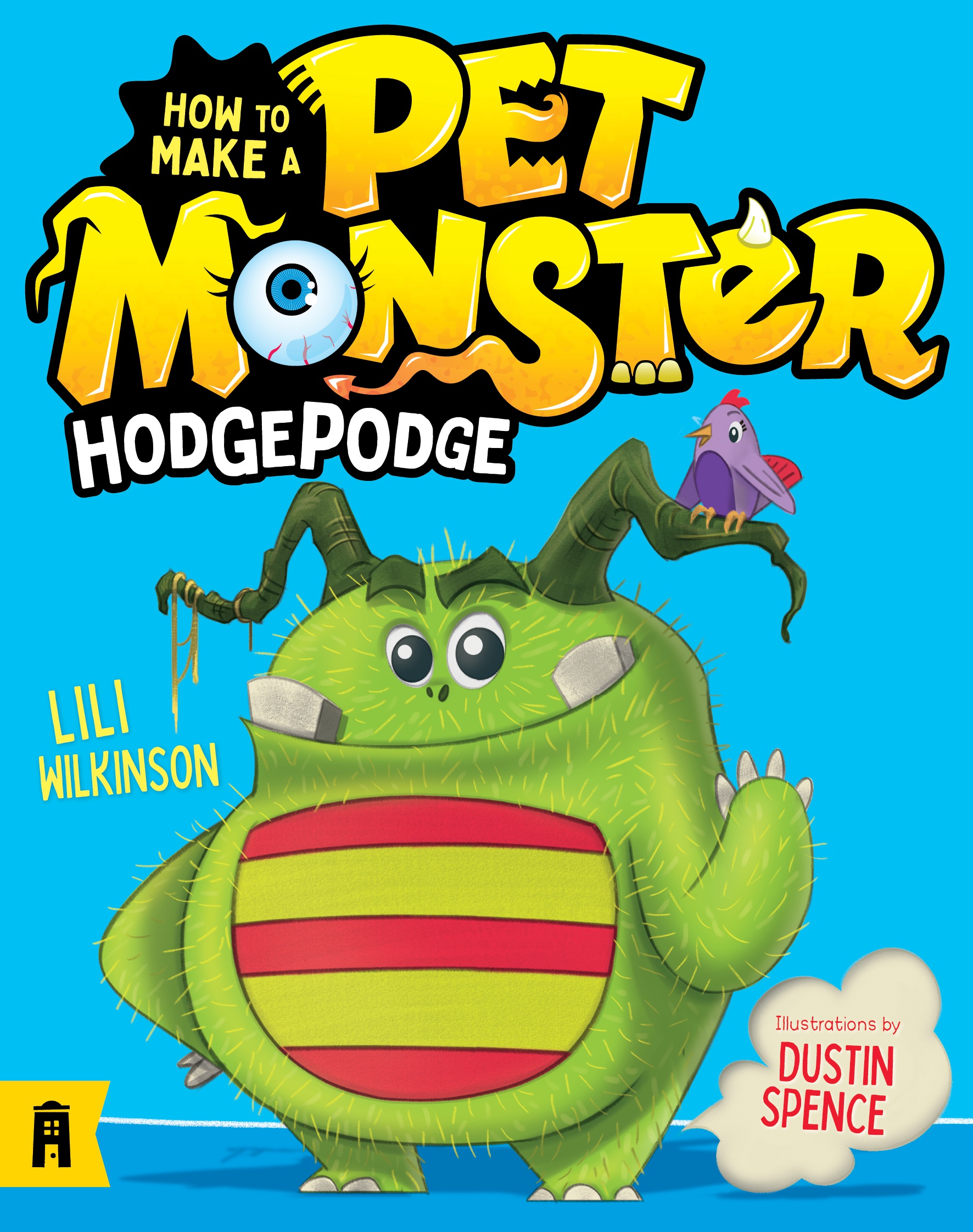 Hodge Podge: How To Make A Pet Monster #1
By Lili Wilkinson
Illustrated by Dustin Spence
Reviewed by Mia Macrossan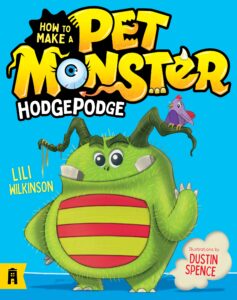 Lili Wilkinson is an award-winning writer of mainly Young Adult novels. Here she has written and amusing and appealing story, the first in a series, for middle grade readers.
Artie is an eleven year old science nerd who has moved into a spooky new house with his mum, his new stepdad and his new 12 year old terrifying step sister, Willow. She finds a book in the attic that has a recipe for fetching a monster and Artie tries to persuade her to follow a rigorous scientific methodology when they set out to make one but no, they substitute the suggested ingredients with ordinary household items. The result is Hodgepodge, a round stripy creature that farts gently, and causes mayhem when loose in the house.
The rest of the book is full of their adventures. At one point they try to find a good home for Hodgepodge but that scheme backfires like all the others. Willow and Artie are an unlikely pair to team up but they learn to work together, sort of. This is an amusing quick read for newly independent readers, with plenty of illustrations in black and white, lots of big font with some crazy lettering here and there. Hodgepodge adopts Artie which means, of course, that in the sequel Willow wants to make her own Pet Monster.  And who wouldn't like that?
Look out for Flummox: How To Make A Pet Monster #2 coming out in June 2021