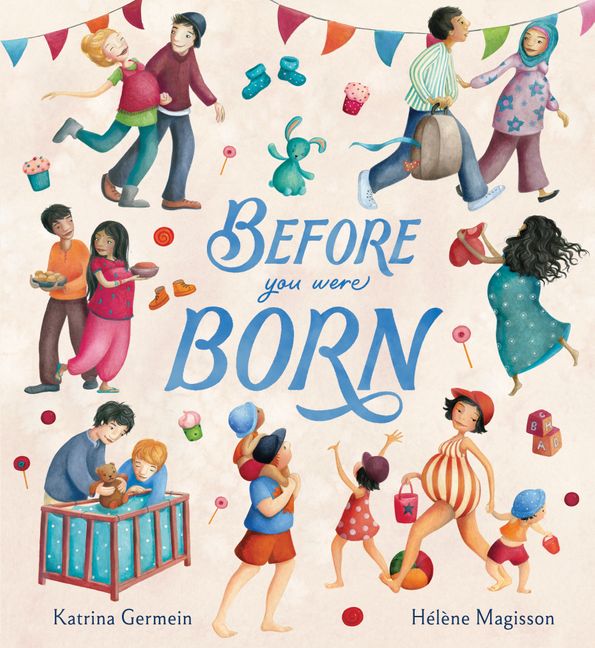 Before You Were Born
By Katrina Germein
Illustrated  Helene Magisson
Reviewed by Mia Macrossan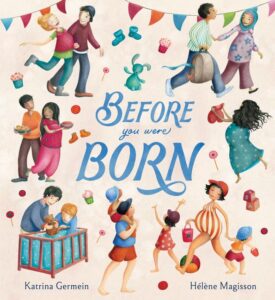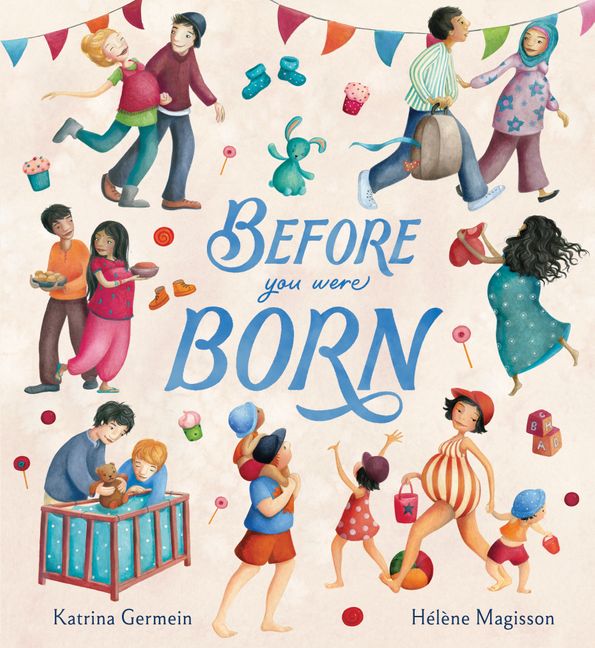 Katrina writes picture books about family life in Australia and Helene is a French artist now living in Brisbane. She recently wrote and illustrated a book about a puppet Claudette. In Before You Were Born these two have teamed up to create a loving exploration of that magic time when a family is expecting a new baby.
Think of all the excitement, the expectation, the joy and yes, a little apprehension, that occurs when someone announces they are expecting a baby. This joyful book focuses on the love and good wishes for the parents, whoever and wherever they may be. All the usual questions come up – what colour hair, what names are being considered, what will they share?
Katrina uses a flowing rhyming text that captures all the many emotions experienced by different expectant parents. Helene, using her trademark delicate colours, shows a tempting array of celebrations inside, outside, simple, elaborate, with families of all different shapes and sizes and from all over the world. The primary emotions expressed throughout are joy and love.
What a perfect book to give to prospective parents! It also ideal to share with a child, to start a conversation about that early magic time before they were born, something that fascinates all children.
Harper Collins 2021