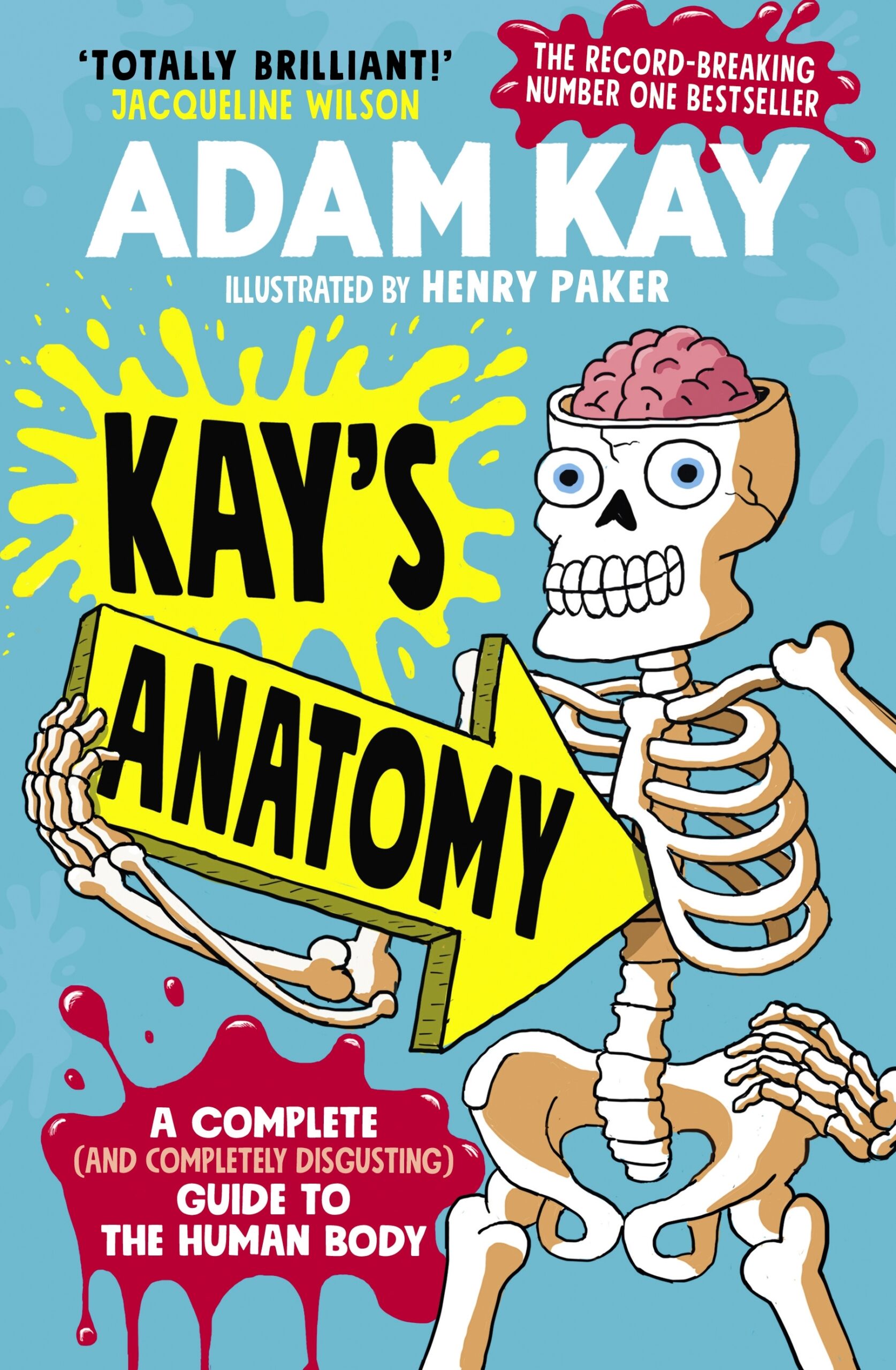 Kay's Anatomy
A Complete (and Completely Disgusting) Guide to the Human Body
Written by Adam Kay
Illustrated by Henry Paker 
Reviewed by Zewlan Moor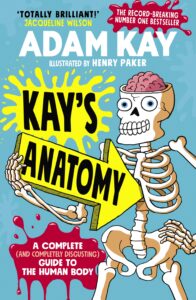 It's a great title. Any parents or teachers scanning the shelves will be sure to notice the title and be transported back to the mid-2000s when "Grey's Anatomy"* was a hit medical drama. In the program, the main character was Meredith Grey, who grew from surgical intern to Head of Surgery over the course of the show. The title was a play on Gray's Anatomy, one of the most widely used anatomy textbooks. And now we have Kay's Anatomy, Kay being Adam Kay, a UK comedian and former doctor. He is also the author of the bestselling memoir, This is Going to Hurt: Secret Diaries of a Junior Doctor. 
Here he has written a seriously funny and informative overview of human anatomy for Ages 8+. It starts off with an introduction sure to hook young readers, with such questions as: "Are bogeys safe to eat?" Answer: "Look, if your nose is going to all that effort of creating a snack, the least we can do is look at its nutritional value, right? (Yes, they're safe. Chew away!)" (9) 
Then there are chapters on all of the major organs and systems, as well as chapters on "Life and Death" and "Germs" at the end. The back matter includes a very funny Appendix; informative Glossary; thorough Index; and an Acknowledgments section requested specifically by Kay to be small font so everyone would think he did the entire book on his own.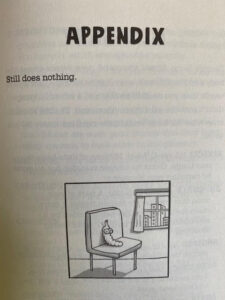 For more of a feel of the depth of the text, here is an excerpt from Chapter 11: Kidneys and Liver:
Waste products are just a fact of life — there's always stuff that needs to be chucked out. The packaging that you put in the recycling, the orange peel that goes in the food-waste bin, the empty yoghurt pot that you throw at your brother. And . . . your wee. Wee . . . is so much much more than yellowy water that tinkles out of you every few hours. It literally saves your life every single day. Honestly, it does — by clearing out poisonous waste products from your bloodstream . . . If you want to know a bit more about the yellow stuff, then urine luck. (Sorry.) (284, 289) 
See what I mean? The voice is perfect for delving into the really fascinating topic of anatomy, and hopefully making science and biology a more attractive subject choice for young people. 
*Funnily enough, Grey's Anatomy the show is still around! Apparently the eighteenth season was signed in 2021, still starring the original Meredith Grey. So maybe the target audience for this book is a bit young to have watched the show, but they're likely to come across it soon, in their teens.
Puffin 2020