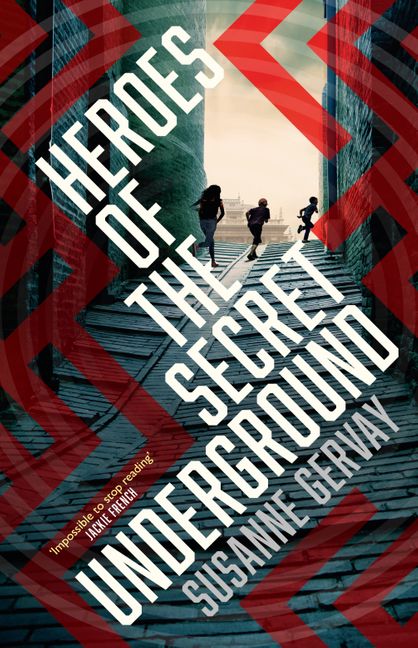 Heroes of the Secret Underground
By Susanne Gervay
Reviewed by Annaleise Byrd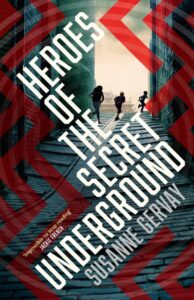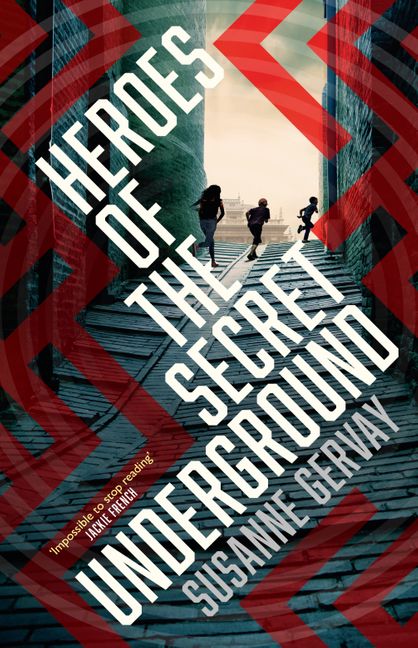 Susanne Gervay, acclaimed Australian author of the I Am Jack series, along with various picture books and standalone novels, has written a powerful and moving middle grade novel inspired by her family's experiences in Nazi-occupied Budapest during World War II.
In the year 2000, twelve-year-old Louie lives at the Majestic Boutique Hotel in Sydney, Australia, with her younger brother Teddy and older brother Bert. The hotel is operated by the trio's grandparents, Pa and Grandma, Hungarian immigrants who don't like to talk about their past. The children's parents are musicians who travel the world and are absent throughout the novel.
Early in the story, Louie encounters a mysterious girl on the street and ends up in possession of a rose-gold locket with mysterious patterns and symbols. Louie puzzles over the locket in between scenes of hotel life, sibling antics, and drama with a neighbour who accuses her of stealing the locket.
Gervay takes her time establishing the intergenerational family dynamics, allowing the reader to fully appreciate the bond between the children and their beloved grandparents before the children are catapulted back to the war-torn Hungary of 1944. There, they meet their future grandparents, who are young teens working for the 'secret underground'—a group helping Jewish children hide from and escape the Nazis.
The novel really hits its stride after the children 'fall through time', one third of the way through the book. In Budapest, the stakes are high and the danger palpable. Scenes inside the Glass House, on Margaret Island, in the Opera House, and on the banks of the Danube are evidence of Gervay's trip to Hungary to research this novel. Several pages of back matter contain information about some of the story's key people and places.
This is an engrossing book with both historical and magical elements, perfect for middle grade readers mature enough to handle some potentially distressing scenes of violence and cruelty. The novel's messages of heroism, kindness and peace are important and necessary for our times.
HarperCollins 2021