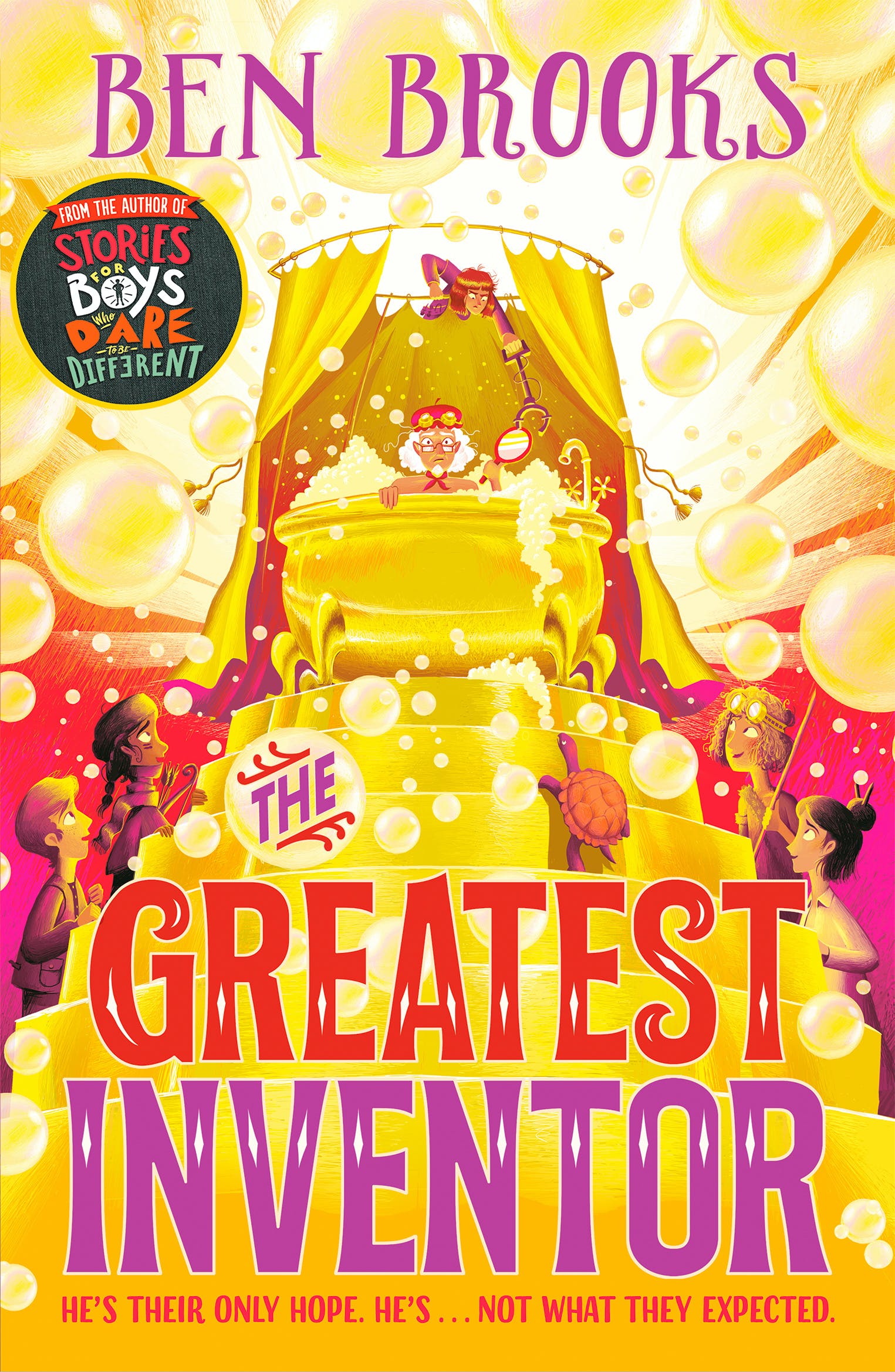 The Greatest Inventor
By Ben Brooks
Illustrated by George Ermos
Reviewed by Junior Reviewer Leonard Cavallaro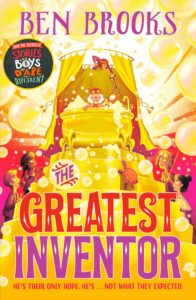 Ben Brooks is the successful author of numerous children's books, most famously Stories for Boys who Dare to be Different. The Greatest Inventor  is an unexpectedly insightful tale of village children uniting to try and free their families from the terrible debt they had lived under all their lives.
Young Victor and his tortoise St. Oswald have spent their entire lives in the small village of Rainwater. Bored by the monotonous life of his farming family Victor dreams of far-away cities and distant lands, wondering at the lives of those that live in such exciting places. Change comes  when the village people ridicule a travelling inventor from such lands who poisons their water, leaving all of them but Victor terribly sick.
Victor must now set off after the inventor to find a cure and save his village. As he passes other villages that have been damaged by the traveller, he gathers more children on similar quests. However,  Victor soon learns the inventor isn't the only threat facing their towns.
The Greatest Inventor is a simplistic and humorous tale that would  be enjoyed by children aged eight and older. The  pleasant storyline  uses humour to form a well crafted book ideal for many children.
Despite its younger age-group the book raises interesting points about debt and living a life where your time is not your own. This  is not disruptive to the plot or overly dramatized but instead allows the reader to further empathize with the characters.
Altogether The Greatest Inventor was an enjoyable book with regular humour and a carefully thought-out storyline.