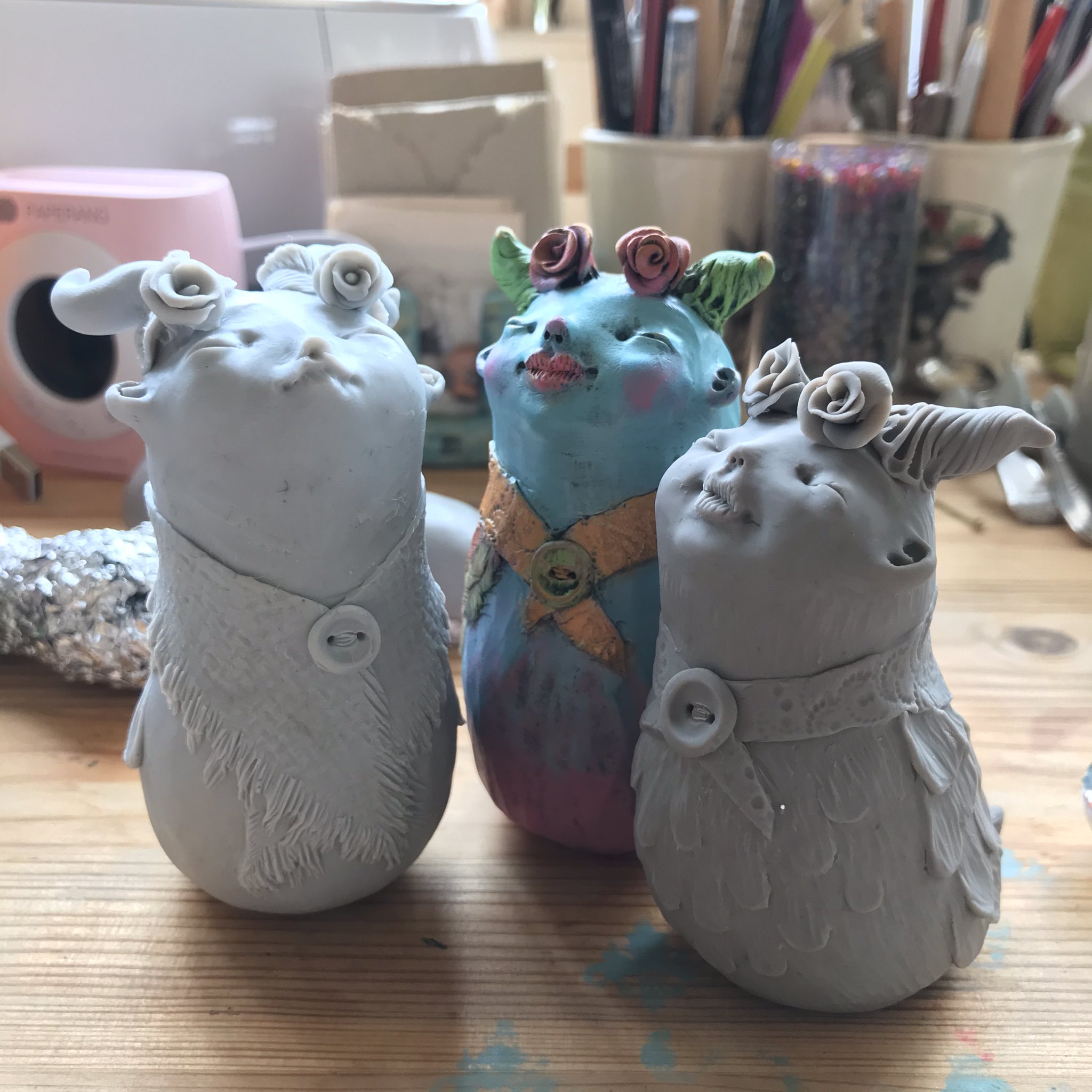 Meet Sue Wright at the Understory Exhibition
Understory: An Adventure in the Art of Illustration
Monday 21 June – Sunday 27 June, 2021
with
Known more for her work through Tiny Owl Workshop, a Brisbane-based micro press, Sue Wright is also a freelance illustrator with a love of myths and legends, animation, sculpting and woodwork. With Understory, Sue brings many of these loves together in the form of small, playful polymer clay sculptures of mythical and fictional creatures. 
Rather than creatures haunting the Underworld, Sue has reimagined the half-human half-bird Harpies as sweet infants lovingly swaddled in outlandish bibs and shawls by adoring mothers. The monstrous Minotaur receives similar treatment, reimagined as a joyful toddler offering flowers to those finding their way through the dreaded labyrinth.
Sue's love of Ghibli films is also reflected in her series of small, colourful faces, created as lesser-known spirits contented after a visit to a much favoured bath-house; and there are a few other characters just as likely to be seen scurrying around the riverbank as Rat, Moley and Badger.
In creating these small sculpts, Sue's interpretation of Understory lies in the idea of the stories beneath well-known stories, myths and legends: stories of childhood and life more likely to be told by the characters themselves.
Come and meet Sue  at the Richard Randall Art Studio on Saturday June 26