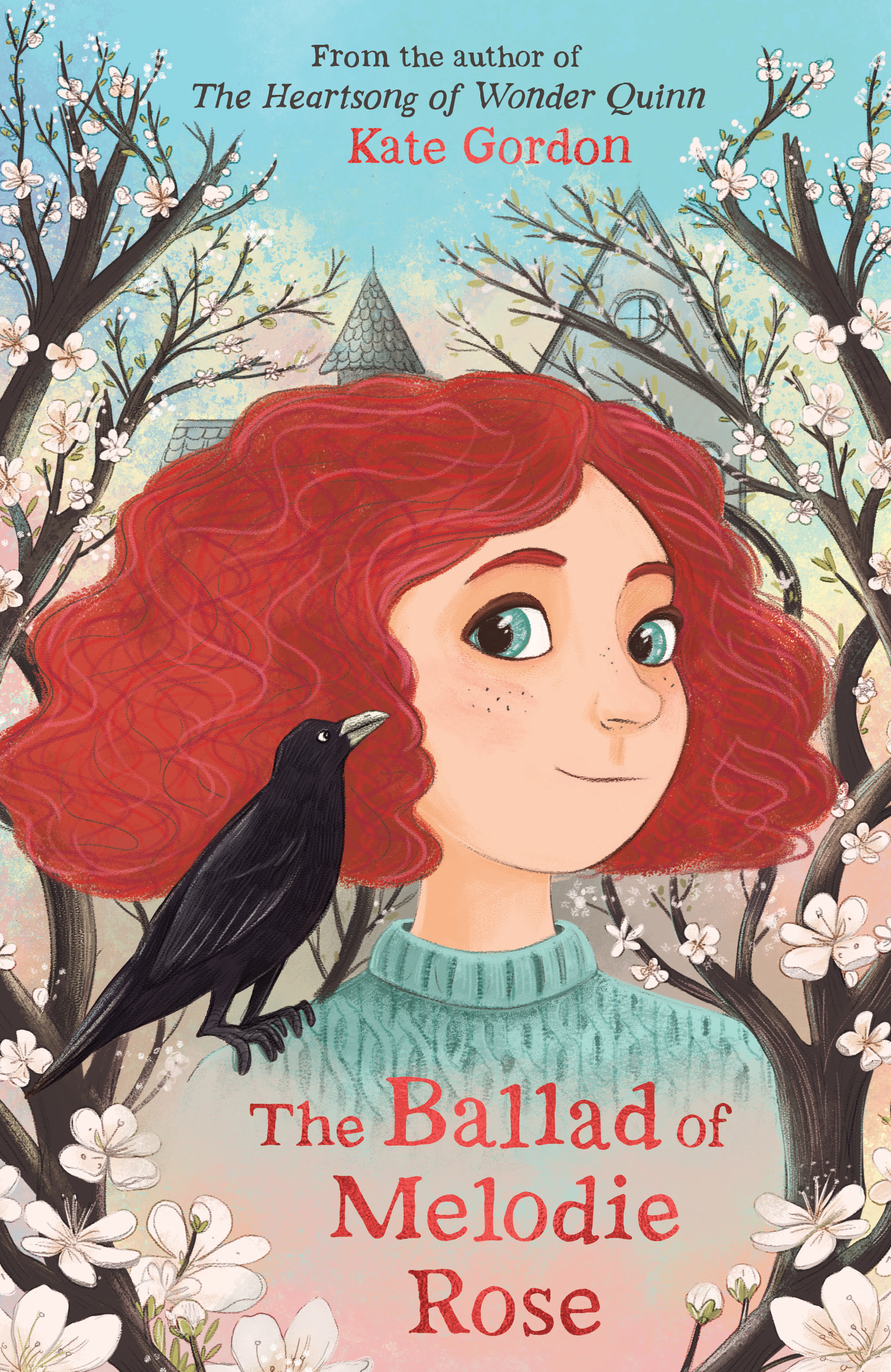 The Ballad of Melodie Rose
By Kate Gordon
Illustrated by Rachel Tribout
Reviewed by Melissa Salisbury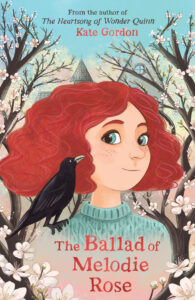 Kate Gordon returns to middle grade magical realism with The Ballad of Melodie Rose, a companion tale to The Heartsong of Wonder Quinn.
When we meet Melodie Rose on the front steps of Direleaf Hall, we learn she has little memory of life before this moment, her mother left her without saying goodbye, her heart is broken and the only things she can remember in detail are copious animal facts. Melodie also meets her grandmother for the first time on those steps.
Melodie soon realises she must have died and turned into a ghost. It's the only explanation she can find for her memory loss and new-found invisibility.
Our introduction to Melodie Rose immediately throws up some intriguing mysteries – why didn't her mother say goodbye? What happened to her father? Why is her heart broken? If she's a ghost, why can her grandmother see her when the other pupils of Direleaf Hall can't?
As Melodie Rose settles at Direleaf Hall, she makes friends with three ghosts who also inhabit the school. As ghosts, the four of them belong to Direleaf Hall and cannot leave. Melodie believes that all she has now is her grandmother and her ghost friends, although she holds out hope that her mother will return for her. This hope is threatened when Melodie Rose learns about the Woman in White, who is attempting to tear down the school to make way for a resort. If the school is torn down, Melodie and her three ghost friends will disappear forever, meaning there will be nowhere and no one for her mother to return to.
As we follow Melodie Rose's battle to save Direleaf Hall, she begins to recover some memories. Answers to the intriguing questions posed at the beginning are slowly revealed, but they also lead to more questions, keeping the reader turning the pages. Some 'facts' become less certain, and the reader questions what's real and what's not. The gradual release of information about how Melodie Rose's came to be at Direleaf Hall is well paced and maintains the tension.
Melodie Rose is a likeable character who, despite her broken heart, is optimistic and fair-minded, and displays a bucket-load of gumption. There are also some familiar characters for readers of The Heartsong of Wonder Quinn, including Hollowbeak Crow and Ms Galloway, who have their own emotional wounds to tend in this story.
Kate Gordon's lyrical language sweeps the reader along, and you can't help but be emotionally affected by the tale of Melodie Rose. The story contains powerful themes of love and loss, belonging and connectedness, and the importance of being seen and heard. It also focuses on the special bond between a parent and child, particularly mothers and daughters.
The cover by Rachel Tribout is striking, and the book contains a few charming illustrations in just the right places to accompany key scenes in the story.
This story will appeal to those who enjoy being part of a character's emotional journey, accompanied by some magical realism along the way. And if you shed tears reading The Heartsong of Wonder Quinn, get the tissues out for The Ballad of Melodie Rose.