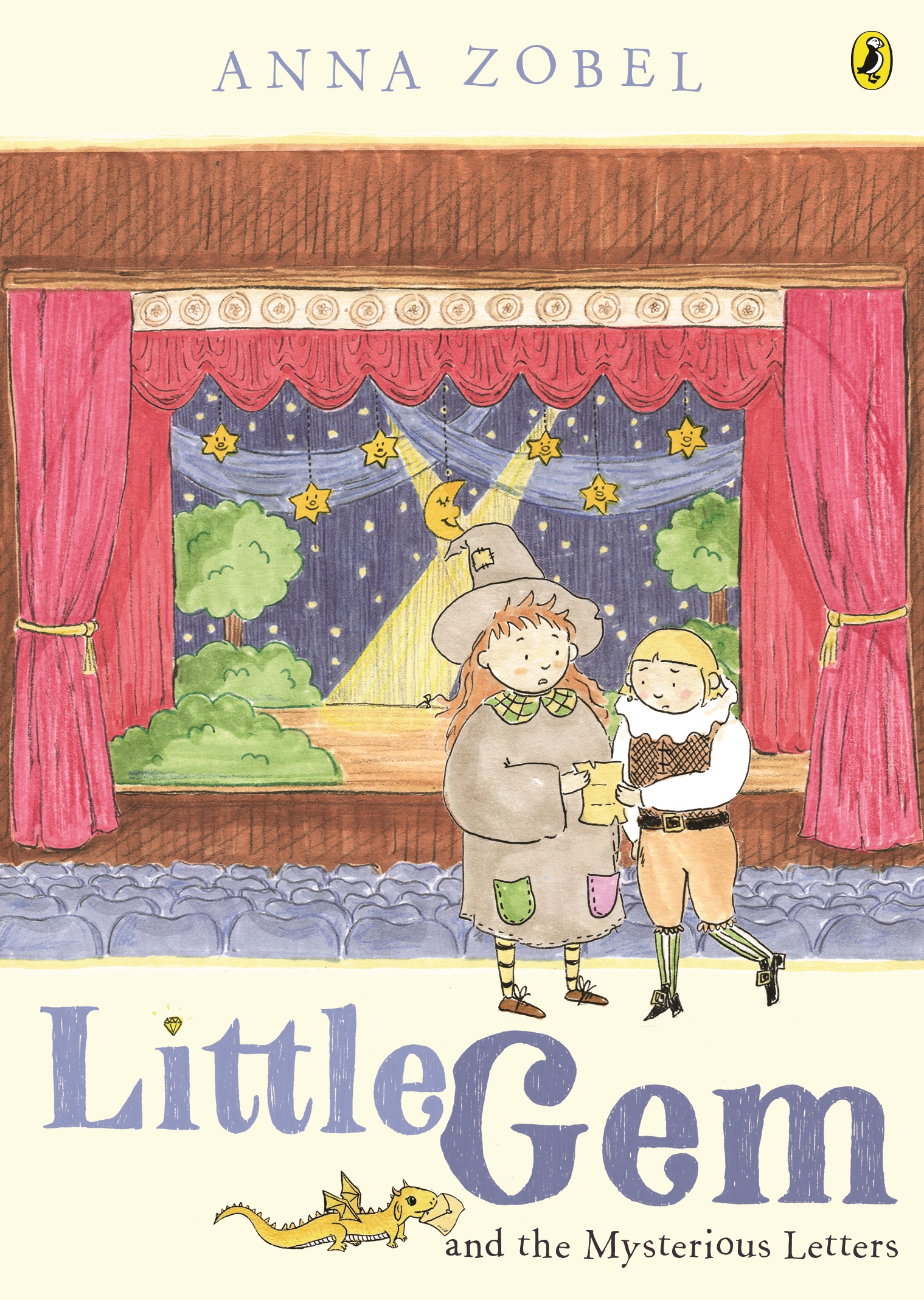 Little Gem and the Mysterious Letters
Written and illustrated by Anna Zobel
Reviewed by Sarah Custance
Anna Zobel is an Australian author living in Melbourne. Her first novel Little Gem about a clumsy but well-meaning young witch who accidently transports herself 100 years into the future was well received with its sweet story and engaging plot. Little Gem and the Mysterious Letters is the second novel in the Little Gem series.
Little Gem loves living in Ellsworth Pinning and helping the town's citizens in any way that she can. With spell requests coming in daily, good friends to rely on, and a new Midsummer Festival play to look forward too Gem is really starting to feel like she belongs.
But soon her spells start to go awry, strange trees appear all over town, little dragon Emerald begins to act oddly, and worst of all, mysterious letters start appearing listing all her failed magic attempts. Little Gem quickly looses her confidence and worries if she really is wanted in this little town that she was beginning to call home.
This is a wonderfully written continuation of Little Gem's story. The book carries the same fun and charming feel of the first novel along with the important themes of friendship, resilience, and finding one's own home and journey. We get to learn more about some of the other important characters, with Ghost Henry's backstory being revealed and more townsfolk being introduced.
With a winning story and engrossingly sweet illustrations throughout, this is a great book for young readers who need a little bit of magic in their lives.
Penguin 2021