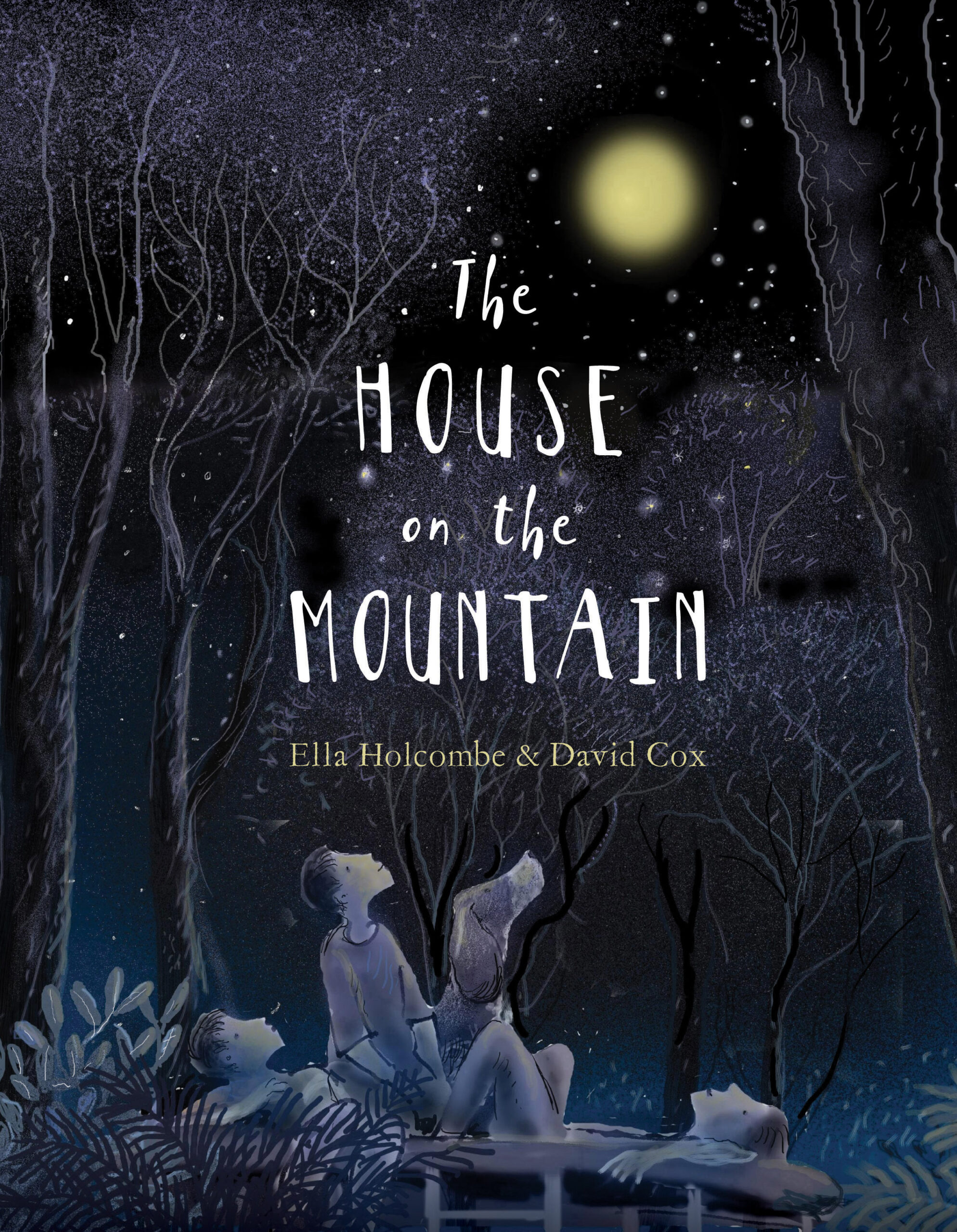 The House on the Mountain
By Ella Holcombe
Illustrated by David Cox
Reviewed by Margarite Igras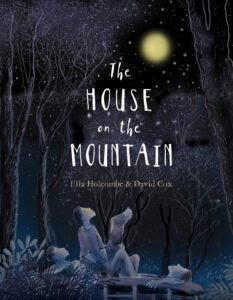 This is the sad, poignant, and hopeful story told by a child about an idyllic family life in the bush that turned into trauma caused by a destructive bushfire, but culminating in safety, rebuilding and regeneration.
Ella Holcombe herself is the child in the story. Her focus is not just about the bushfire, but of continuity, movement, and regrowth, after the 2009 Black Saturday natural disaster.
A family and their dog live in a house on a mountain bush block. It is stifling hot both inside the house and outside. Soon the wind increases, and phone calls break the news that a fire is coming.  They pack quickly and grabbing their pet dog, dash for shelter at the community oval.
There are so many confronting, complex emotions, shown through the eyes of the child: the loss of home, the trauma of fleeing the fire, surviving when others in her school did not. But there is also a sense of safety, community resilience, and hope for a future, when the animals slowly return, and the trees sprout new leaves.
David Cox's evocative illustrations with their earth tones vividly portray the destructive bushfire, the burning cinders and the blackened trees. Yet, amongst the dark pages are scattered glows of hopeful colour, from the bright moon in the idyllic bush setting, to the glow of the car headlights weaving the family to safety and the warm glow of the lantern as the family returns to their mountain home.
This is a touching and uplifting story beautifully captured by David Cox.
The additional information about the author at the back of the book is also worth reading.
Allen & Unwin 2019