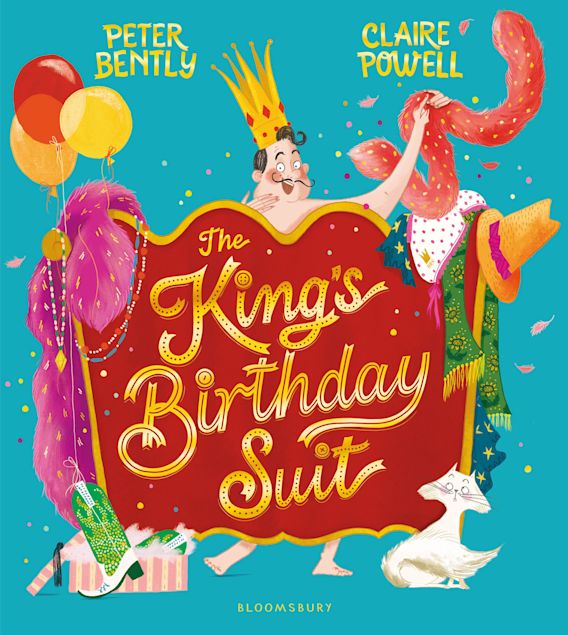 The King's Birthday Suit
A tribute to Hans Christian Andersen's tale of The Emperor's New Clothes
By Peter Bently
Illustrated by Claire Powell  
Reviewed by Dajo Finlayson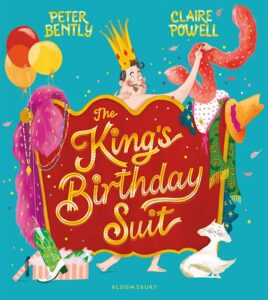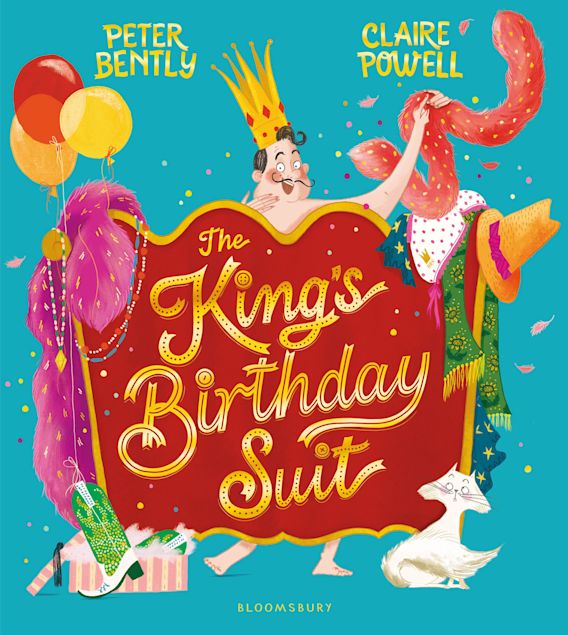 'King Albert-Horatio-Otto the Third
had SO many clothes it was simply absurd …'
When two unscrupulous so- called tailors promise to make an outfit of only the very BEST and most special cloth for his birthday celebration, King Albert simply cannot resist. He MUST have these new clothes! Surely, these tailors are genuine, and the King won't end up looking red-cheeked …?
I have always loved the messages in Hans Christian Andersen's tales and enjoyed reading them to my girls when they were young. A favourite of theirs was always 'The Emperor's New Clothes' because of the risqué ending and the fact that they, as children, knew the emperor was being duped by the unscrupulous tailors into wearing nothing in public and yet he, as a vain adult, was totally fooled into thinking the invisible cloth he was 'wearing' was extravagantly real.
In this adaptation of that tale, award winning British author Peter Bently has updated and contemporised it, using humorous rhyming language and word- plays to bring across the message of the King's/Emperor's situation once again.
Add to this the brilliantly detailed, extravagant, and brightly coloured illustrations by Claire Powell which delight and engage from the humorously apt endpapers through to the verso and title page, to the wonderful double page spreads, which include caricatured personae from a range of ethnic backgrounds. This picture book is bound to be an international classic which may even reach a greater audience than Hans Christian Andersen's original.
A brilliant, funny, and very clever retelling of a classic story with wonderful complementary illustrations which will entrance both children and adults for years to come. It will not only make them laugh, but also encourage them to think and speak up for what they believe.
Bloomsbury, 2021