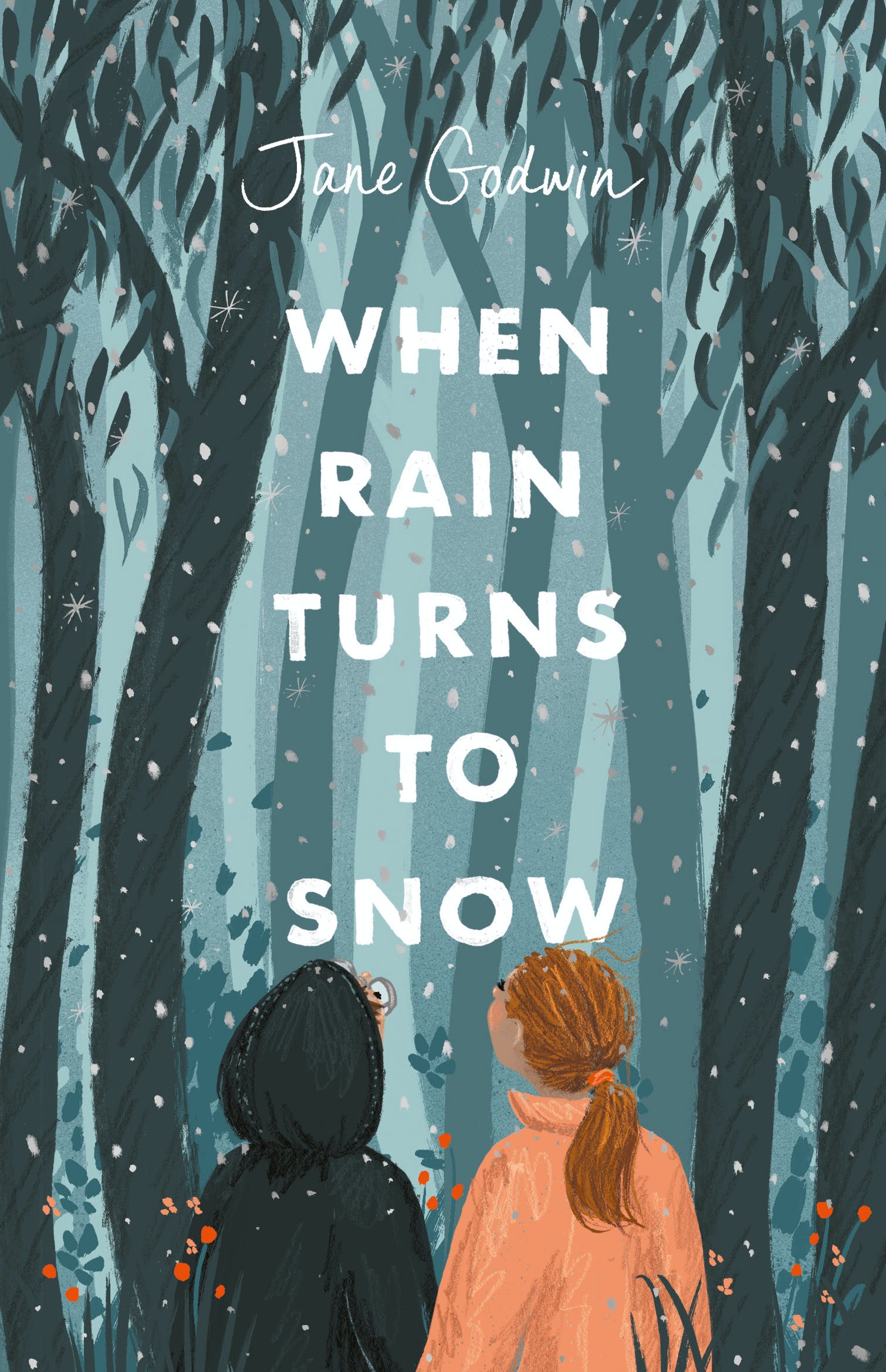 When Rain Turns to Snow
 by Jane Godwin
Reviewed by Sharon Bryan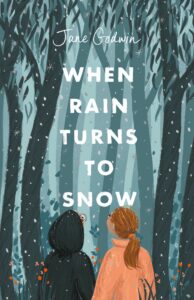 Jane Godwin is an Australian author who has written books for children of all ages. Her picture books, such as Today We Have No Plans (illustrated by Anna Walker) and Hattie Helps Out (with Davina Bell and Freya Blackwood) are well received. Her novels for middle-school readers and young adults include the award winning Falling from Grace.
When Rain Turns to Snow is Godwin's most recent novel, and is pitched at readers at the top end of middle-grade books moving into young adult novels. Set near Melbourne, it is a contemporary coming of age story about a thirteen-year-old girl, Lissa, who finds herself dealing with multiple mysteries at the same time.
Firstly, there's the runaway boy (Reed) who turns up at her house with a baby. Her older brother, Harry, seems completely consumed by a social media scandal unfolding at school, in which he seems to be the bad guy (but she knows he can't be – can he?). She would talk to her mother, if her mother wasn't so busy and distracted, but is it possible that her mother is distracted by the same mystery that has brought Reed to her house? Then an aunt makes a comment that causes Lissa to wonder if everything she knows about her family is wrong.
As Lissa does her best to untangle these various threads, the baby becomes an over-riding concern. She's unwell, and Lissa and Reed are too young to know how to care for her. Lissa, Reed and Harry all need to turn to someone more experienced for help, but for various reasons they feel as if they can't approach an adult about their problems. Can they get to a point where they can ask for help before it's too late to save the baby?
The book is written in an intriguing way. Lissa's first-person narration makes up the bulk of the chapters, but between each chapter is a handful of paragraphs from the perspectives of the other characters in the book. The reader never really knows which character is speaking in these interjections, and they only offer a glimpse of those characters' stories, so these interjections raise many questions as the book progresses.
Fans of Falling from Grace or Emily Rodda's present-day novels will find a lot to like in this book. While it doesn't have the same sense of magic realism, it's an enjoyable contemporary mystery for older readers.
Hachette 2020