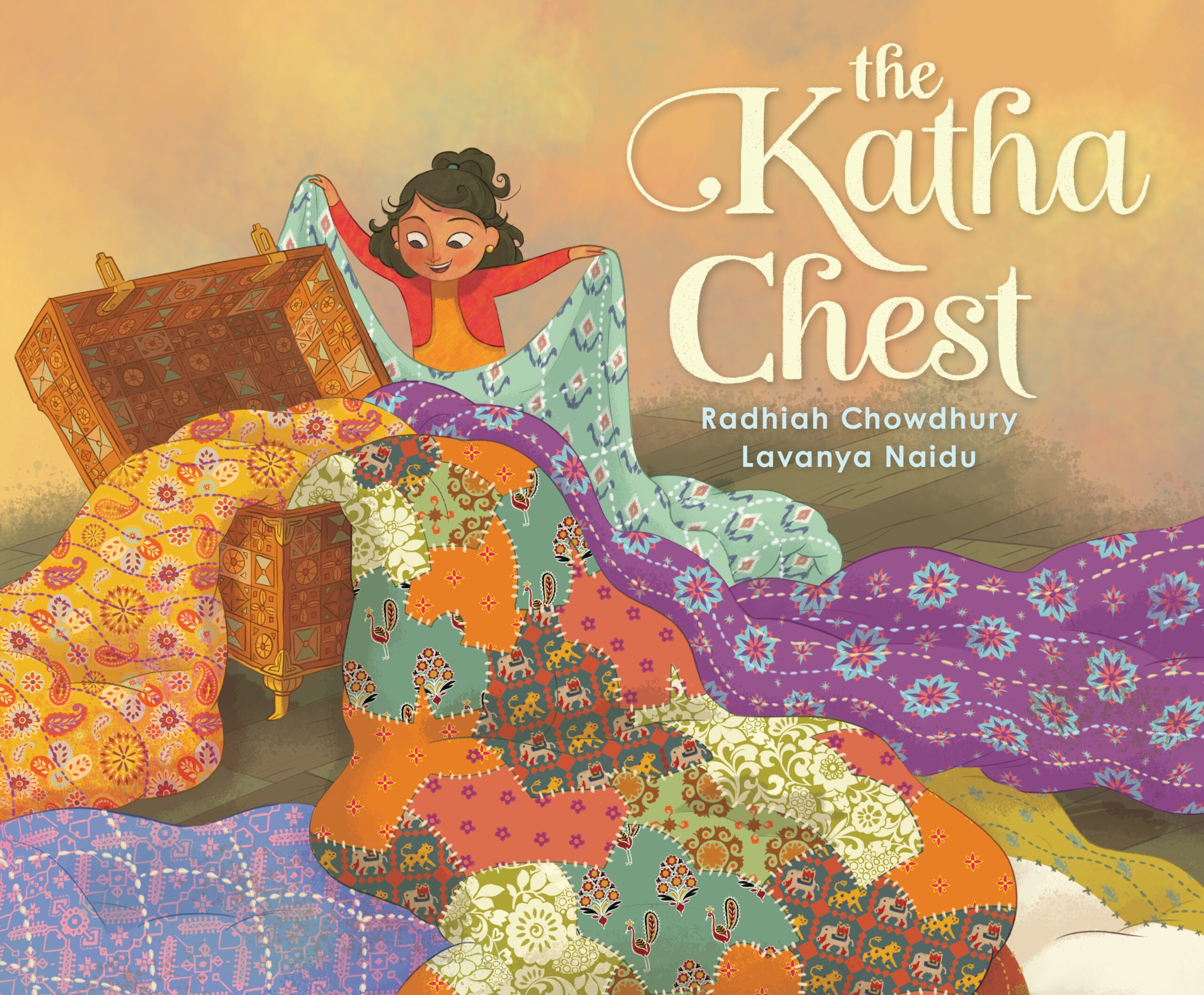 The Katha Chest
By Radhiah Chowdhury
Illustrated by Lavanya Naidu
Reviewed by Inda Ahmad Zahri
A katha is a light quilt made from layers of old cotton saris stitched together. These comforting quilts are ubiquitous in South Asian homes, and can now be shared in the form of this colourful and nostalgic picture book.
Radhiah Chowdhury, author, publisher and champion of diversity in literature, draws on her Bangladeshi heritage as she recounts Asiya's favourite treasure at her grandmother's home. It is a wooden chest that contains soft, warm quilts which whisper her family's stories.
The lyrical prose that accompany the vibrant patterns give way to wordless spreads where each quilt's story is told in symbolic portrait-like panels. At the centre of each story is one of Asiya's khalas or aunts, her own mother and finally her grandmother or nanu, owner of the oldest quilt of all.
Lavanya Naidu shares her own fascination with her mother's katha chest in Kolkata in the illustrator's note at the end of the book. She excels in delighting us with the curves of unfurling fabric, as well as the grace and stature of the women and men she depicts in the accompanying memories.
There is warmth and emotion that will treasured by families of South Asian culture, and enjoyed by families with their own traditions and memory vaults, whatever they may contain.