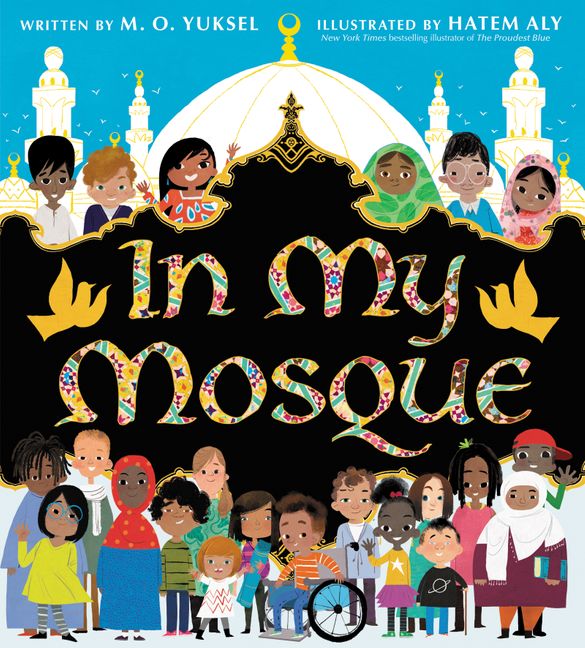 In My Mosque
Written by M. O. Yuksel
Illustrated by Hatem Aly
Reviewed by Inda Ahmad Zahri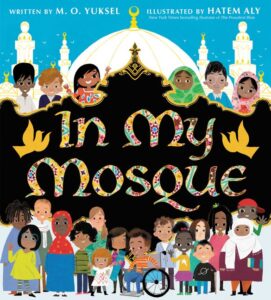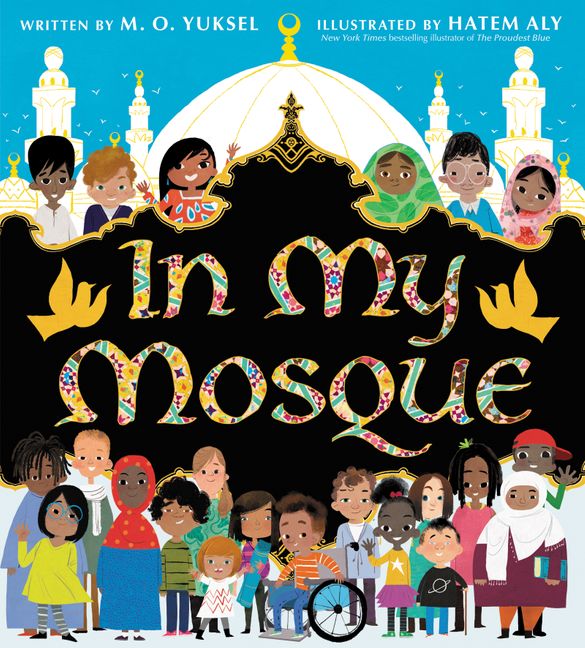 This vibrant and welcoming book is a literary 'walk-through' of a  building that is central to Muslim communities everywhere. Along with architectural features, the reader is treated to glimpses of the traditions associated with visiting a mosque, either for worship or for a sense of belonging.
I read this book in the final days of Ramadan, a month of fasting for Muslims, and that made it more poignant for me. In those days – and nights – we would normally flock to the mosque for peaceful hours of prayer and contemplation. Around the world, pandemic restriction would have impacted on this practice, so, how wonderful it was to be able to enjoy the delights of this aspect of the Muslim faith within the pages of a picture book.
A book that highlights the unique details of Islam and its followers is a welcome addition to a home or school library. Mindy's writing is lyrical and comforting, the experience of the mosque is told from the point of view of a child – snuggling with the grown-ups while listening to soothing recitations of the Quran, the awe of looking up at intricate domes, and trying to pay attention in prayer but often getting distracted.
Hatem's illustrations are vibrant and playful, embellished with the geometric patterns that adorn the architecture of the Muslim world.
To those who are familiar with the Muslim faith and house of worship, In My Mosque is filled with well-loved scenes, a mixture of awe and decorum. A book where we can see our tasselled mats, high arches and domes, and read our gentle supplications aloud.
For those who are unfamiliar but curious, it is an excellent introduction to the warmth within the walls of a mosque,  filled with family, blessings, and even playfulness. 'You are welcome in my mosque' writes Mindy in her final pages, and I'm sure by the time you have devoured these stunning pages, this is exactly how you would feel.
As a bonus, the book includes a glossary of terms and a list of historic mosques throughout the world.
HarperCollins AU 2021