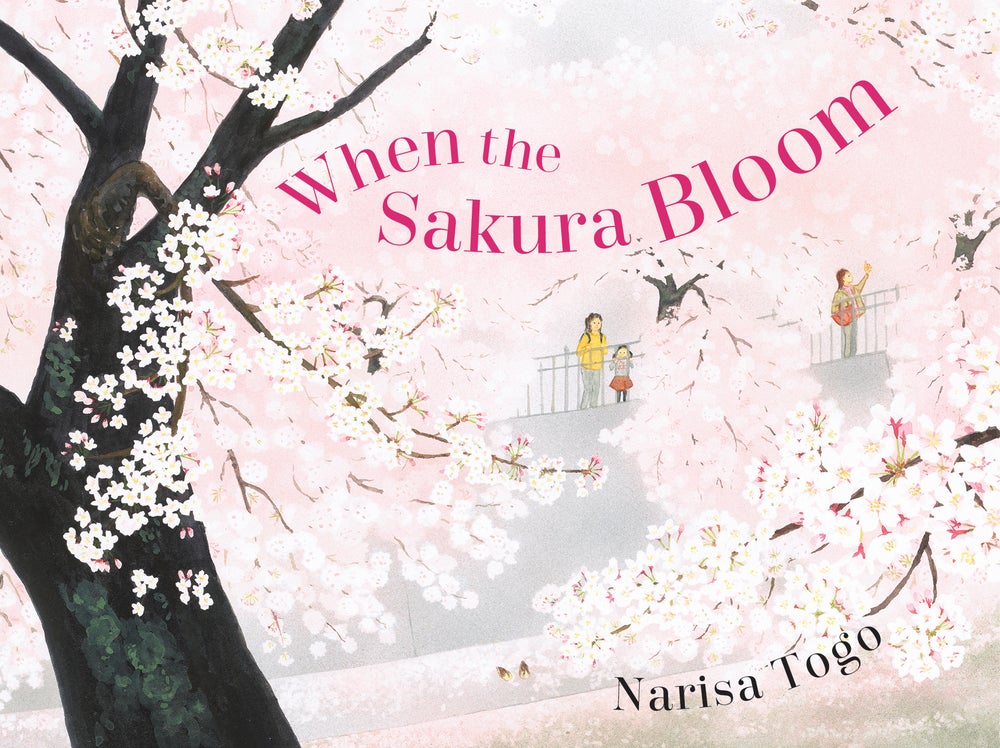 When The Sakura Bloom
By Narisa Togo
Translated from the Japanese by Michael Sedunary
Reviewed by Inda Ahmad Zahri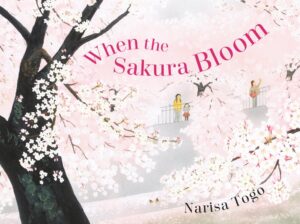 This is a beautiful book about Japan's most iconic blooms. In a Japanese town, the cherry blossom trees are ever present, and ever changing. As the townsfolk rush past the bare branches at the end of winter, bracing themselves against the cold air, the sakura  are preparing for spring .
A child seems to be the first to notice the change, but in truth, the birds have already begun to appreciate the new blooms, and the real star of the story, the sakura, has been aware of the changing seasons all along. A double page spread captures the chronological changes from bare branches to buds to flowers – gradual, but stunning.
The reader is treated to a taste of the sakura festival, complete with lanterns, food stalls and clouds of pink petals. The celebration is punctuated by quiet contemplation. After a stormy night, the pink ceiling turns into a pink carpet, and the festival is over.

'So brief, so beautiful.
The Sakura trees know exactly what to do:
they have already moved on to the next step.'
A beautiful aspect of nature and culture for both the home and the classroom, with the important reminded of the transient nature of seasons, and why every moment should be enjoyed.
Berbay Publishing 2021