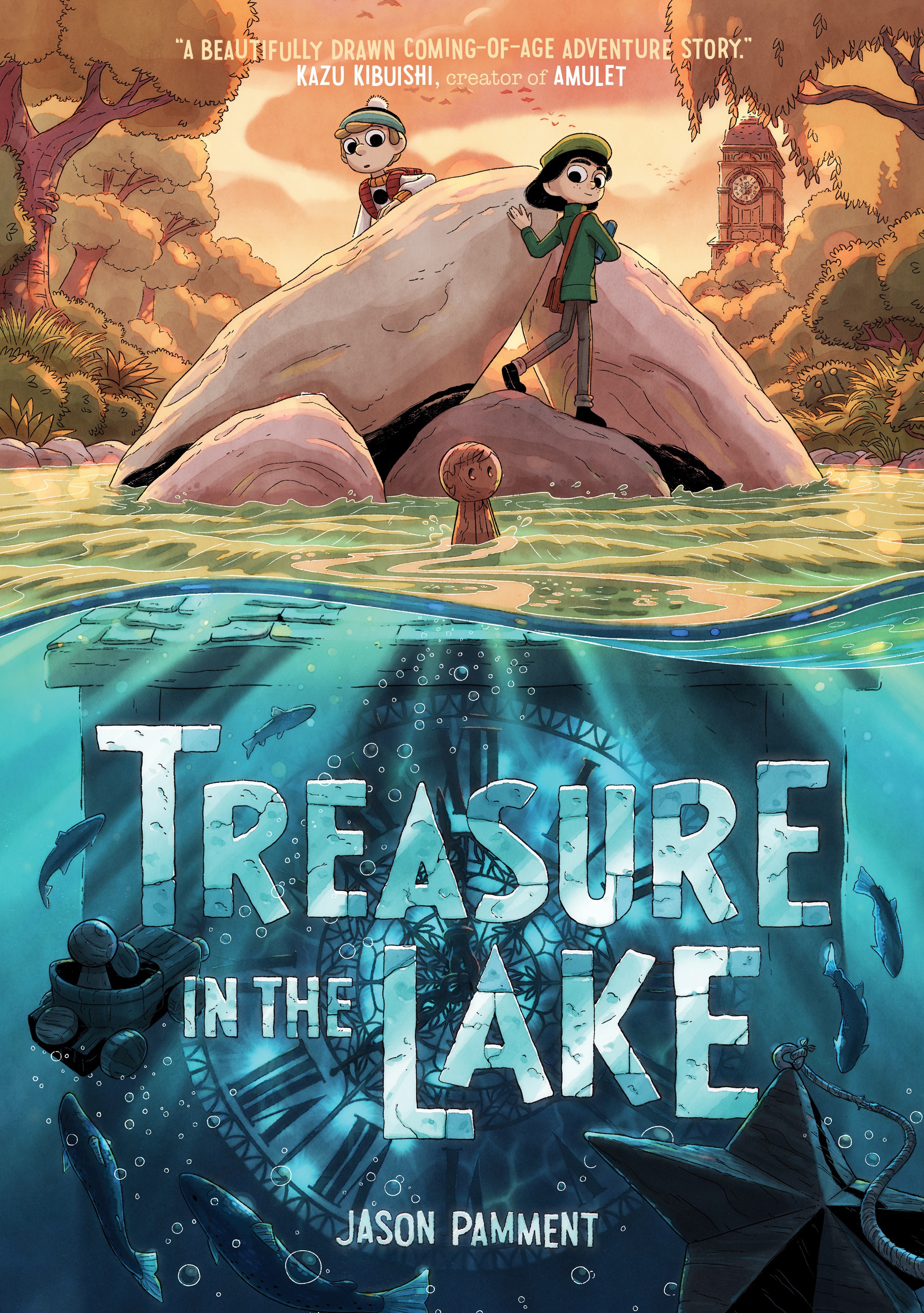 Treasure in the Lake
By Jason Pamment
Reviewed by Sarah Custance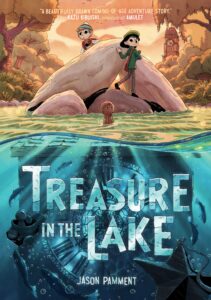 Jason Pamment is an Australian author/illustrator and Treasure in the Lake is his debut graphic novel.
Iris and Sam have been friends their whole lives but over the last few years they have found themselves drifting apart. Iris wants nothing more than to leave their small town and become a famous explorer, while Sam loves his home and quiet life.
When the lake and river that run behind the town suddenly dry up overnight the two former friends stumble upon an amazing sunken city. Iris is thrilled and eager to explore this hidden wonder, whereas Sam would rather alert an adult and make it back to town for a sculpture unveiling.
Secrets about the lost city soon begin to surface and the two will need to discover the truth and save their friendship before history has a chance to repeat itself.
With beautifully vivid illustrations this time-slip graphic novel captures the reader's attention and pulls them into this mysterious and thrilling abandoned city and surrounding scenery.
The prevailing theme of friendship is well constructed as it fleshes out how friendships change and stretch as you grow and the advantages of opposite personalities.
The time-slip/recapping scenes are easily distinguished through clever lighting in the illustrations to make sure that the reader is never lost.
Overall this is a fun and exciting new graphic novel for adventure fans that will leave you obsessed with sunken cities hours after reading.
Allen & Unwin 2021