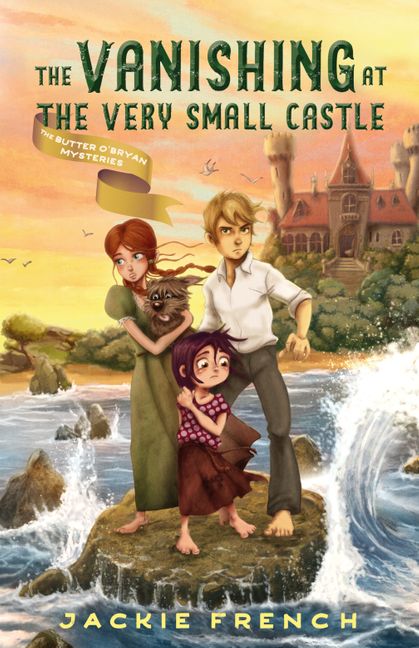 The Vanishing at the Very Small Castle : The Butter O'Bryan Mysteries, #2
By Jackie French
Reviewed by Sarah Custance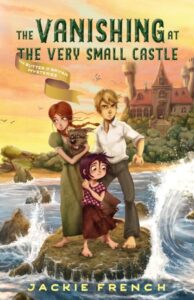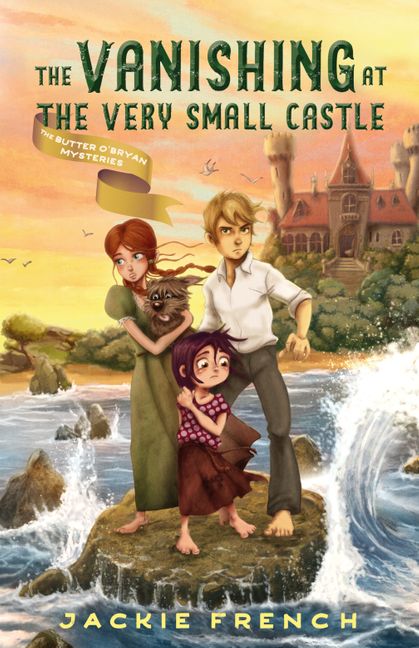 Jackie French is the award-winning Australian author of over 140 books. Her impact on children's literature led her to become the 2014-2015 Australian Children's Laureate as well as being awarded 2015 Senior Australian of the Year. The Vanishing at the Very Small Castle is the second book in the Butter O'Bryan Mysteries series.
Now that Gil, Olive and Tish have been living with Butter and his family in the Very Small Castle for over a year, life has settled back into a boring routine. Just as 12-year-old Butter begins to think that nothing exciting will ever happen to him again, a monster turns up at the castle doors asking to use Howlers Beach to film a flash new talking movie. When beautiful lead actress Delilah Divine mysteriously vanishes while filming all eyes turn to her villainous looking co-star. But soon clues and facts don't add up and more disappearances occur leading Butter to believe that a different monster may be to blame…
Set in Sydney in 1932 amidst the depression the themes and topics vary from family, belonging, friendship, the class divide, the obligation of privilege, PTSD, eviction, riots, homelessness, disease, discrimination, prejudice, and many more. As always Jackie French deals with each topic in an age sensitive and appropriate manner that still makes the reader think about what it was like to live in those times and what they would have done differently.
While the first book was slightly fantastical but overall grounded in realism, making excellent use of the time period and harsh effects of the depression towards the book's setting, this book does seem to fall a bit short towards the end. All of the historical realities and accuracies that had been used to build up the book seemed to vanish for the last 50 pages and the reader was given hurried and unrealistic explanations for the climax of the book. Having said that, the book was still a fun and engaging read that will have mystery fans delighted. While this book can be read on its own I would highly recommend reading The Ghost of Howlers Beach first as it gives more of a background into both the main settings and the characters.