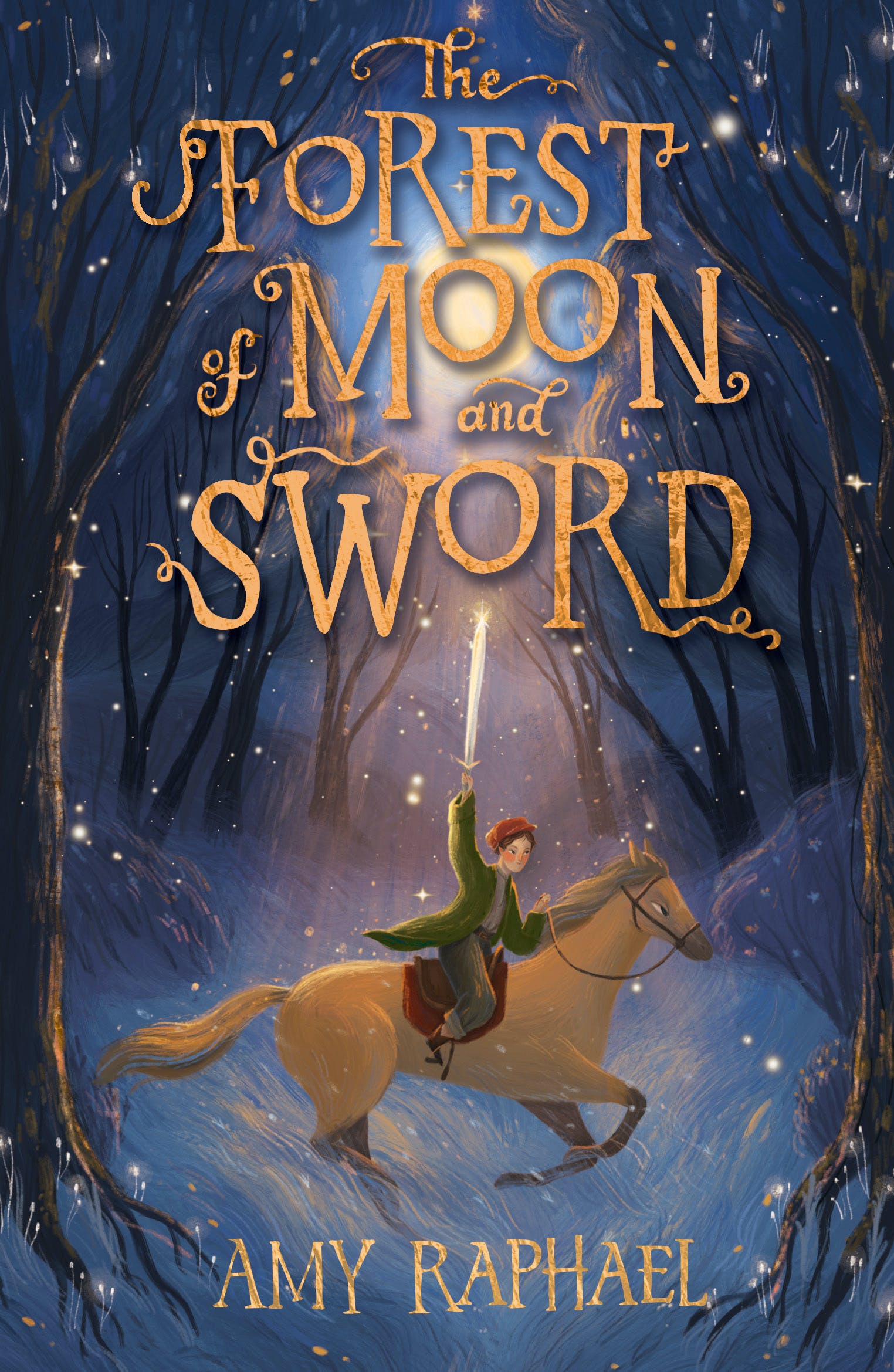 The Forest of Moon and Sword
By Amy Raphael
Illustrated by August Ro
Reviewed by Sarah Custance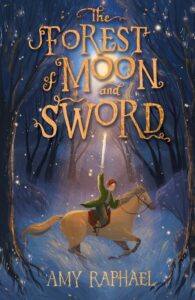 Amy Raphael is a freelance journalist and a non-fiction book writer and The Forest of Moon and Sword is her first children's novel.
Set in 1647 at the height of the British witch hunts, 12-year-old Art is left alone and confused when her mother is taken away one night accused of witchcraft. Determined to free her mother, Art must make the long journey from her sleepy town of Kelso in Scotland to Essex, England where witch trials are being arranged for the Summer Solstice.
Disguised as a boy and with only her horse, sword and her mother's herbal recipe book, Art must quickly learn who to trust on her journey and how to interpret the various signs and omens that are being sent her way. Can Art place her trust not only in the right people but in herself and her own magic enough to save her mother, or will time and luck be on the wrong side?
Using Britain's turbulent witch hunting days as the background, Amy  tackles some large issues in her first children's novel. Themes of family, friendship, feminism, good vs evil, persecution, destruction, and self belief are all touched upon and  presented in a very comprehensible manner. We can see how people in positions of power use scapegoats, often innocent people who are a little different, to distract the population from inner war or turmoil.
In amongst fairly confronting details such as executions, hangings, and the torturing of so-called witches, the reader is still shown the goodness of humanity and powerful bonds between people that are sometimes only brought to light in the worst situations. Belief in oneself is strongly emphasised throughout the novel along with trusting your instincts on who can be an ally in spite of appearances or status.
This is a fast and engaging read that hits the ground running and throws in enough drama and shock at each turn to keep the audience held. While the ending is a bit rushed  the book leaves an overall good feeling with the help of August Ro's delicate illustrations throughout.
Hachette Australia 2021