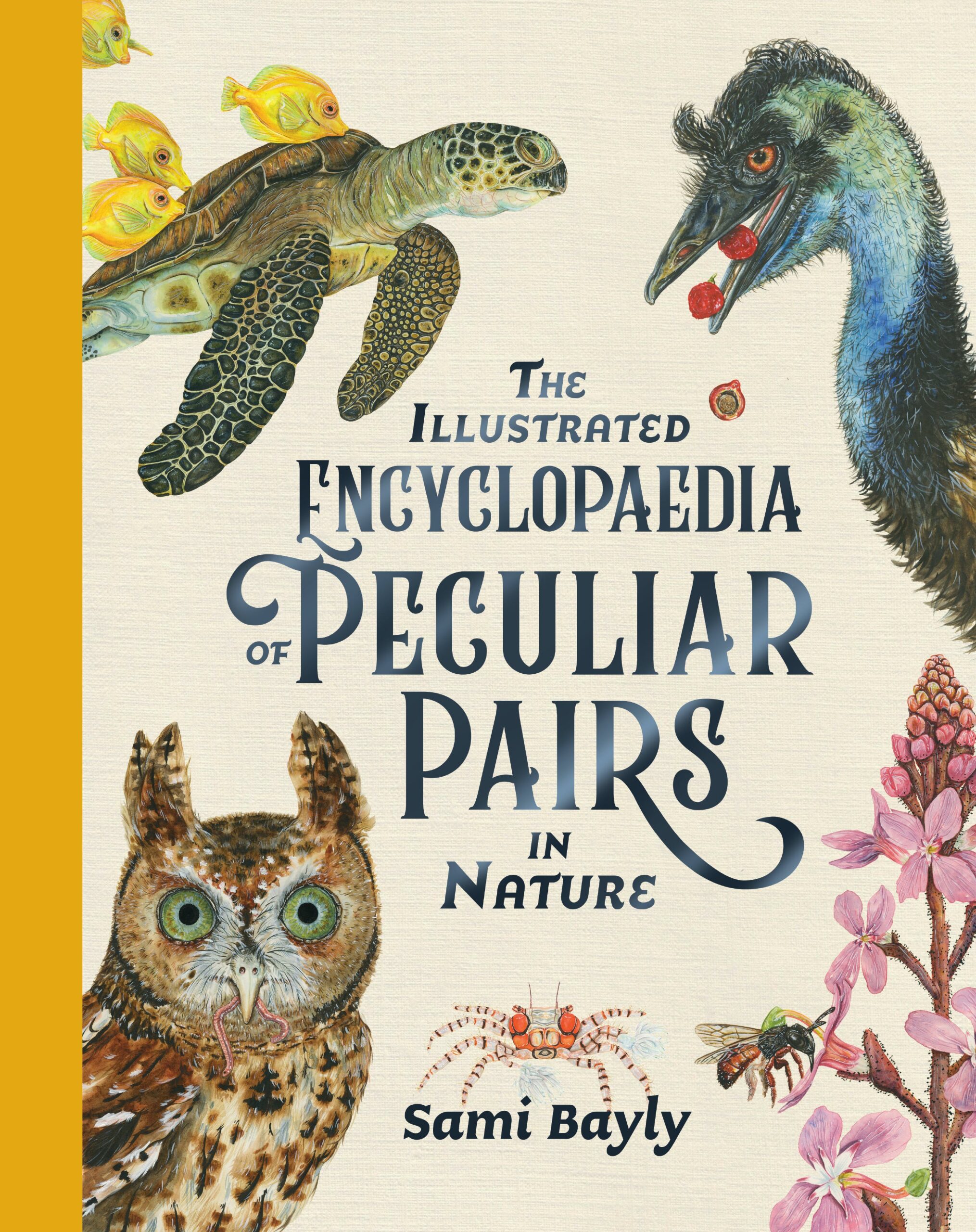 The Illustrated Encyclopaedia of Peculiar Pairs in Nature
By Sami Bayly
Reviewed by Mia Macrossan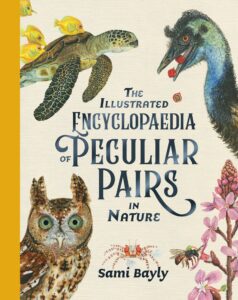 Sami Bayly is such a young writer and illustrator and here she is again with an impressive inspiring book that will enchant and engage young minds for years to come. She has been much lauded for The Illustrated Encyclopaedia of Ugly Animals and The Illustrated Encyclopaedia of Dangerous Animals both excellent titles that deserve to be on every library shelf.
Peculiar Pairs offers a fresh take on the animal kingdom. In her introduction she lists all the different relationships – mutualism where both sides benefit, commensalism where only one side of the partnership benefits and parasitism – where one partner benefits to the detriment of the other. There are further distinctions which are all carefully explained.
This book follows the same format as the previous two volumes in that one page has a stunning full colour illustration of a pair and there is a description, an explanation of the relationship, the conservations status, diet, location and habitat and some entertaining fun facts. She has continued using the human body to indicate scale which is a very effective way to show mass and size in a limited space.
My favourites? The emperor shrimp and the Spanish Dancer live together in perfect harmony p 45, the mind-controlling single celled parasite that convinces rats that cats are potential mates and thus become instant cat food p 82, the Monarch butterfly and the Viceroy butterfly where one is toxic and the other mimics its appearance and thus lives safely p 85.
So many treasures, 60 in total, in this fascinating book make it a must for any animal loving child and certainly for every school library.