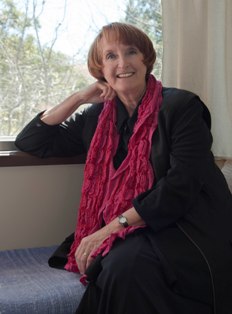 Pamela Rushby talks about writing historical fiction
The best, the strangest, the most riveting, heart-breaking, laugh-out-loud stories aren't fiction. They're real.
Pam Rushby is an award winning Queensland writer who has worked as an advertising copywriter, a publicity officer and a pre-school teacher, as well as writing and producing for television and multimedia. She is very fond of travel but now writes full time, and does her best thinking while swimming laps in the backyard pool.
This year she was shortlisted for the Book Links Award for Historical Fiction for Children for her novel The Mummy Smugglers of Crumblin Castle, a sparkling historical adventure set in Victorian England and Egypt.
She very kindly agreed to answer some questions for us about her writing.
What is historical fiction to you and why do you write it?
I write historical fiction because I believe the best, the strangest, the most riveting, heart-breaking, laugh-out-loud stories aren't fiction, they're real. They come from history. I'm constantly amazed, overwhelmed, when I come across one of these couldn't-possibly-be-true-but-they-actually-are stories. Stories and events that make me go WOW! when I discover them. And immediately make me desperate to put my own characters in the middle of the action and explore what could happen if …
Historical fiction, to me, is putting the people in history, how they thought and felt as both small events, and huge ones, unfolded around them. Why things happened, and how they affect our present. Making historical facts into stories – things that happened to people, and how they reacted. For children, reading historical fiction means they travel to places they will never go to, meet people they will never meet, and understand them.
Why did you choose this particular time/topic?
I heard the magic words 'Victorian mummy unwrapping parties' mentioned (by my daughter, who was researching Very Odd Victorian customs) and I immediately said 'That one's MINE!' I've always been interested in ancient Egypt, so the idea of someone actually unwrapping mummies for the entertainment of others grabbed me at once. Who would do this? Why? How would a child be involved? What could the Problem be? I thought about this for ages – and then I wrote the book I would have loved to read when I was eleven.
How do you reconcile truth and fiction in your historical writing?
Many of my books are based on actual historical events. They frequently go into classrooms, so accuracy is very important to me. I also studied history at tertiary level, so I get positively anal about research. I read and read and read and take heaps of notes. I really love finding primary sources. For example, in The Mummy Smugglers of Crumblin Castle I used the diaries of two intrepid lady adventurers on the Nile in Victorian times. For a current work, I accessed first-hand accounts of being an evacuee from London in World War 2, from the BBC. And from a previous book, the example I love most of all – an oral history record from a World War 1 soldier who was in Egypt, got leave and went to Luxor and explored the Valley of the Kings and actually had tea in a tent on an excavation site with Howard Carter. 
Putting the fiction in: of course the writer has to create characters, conversations. But I try to keep them as close as possible to what might have happened. Having said this, sometimes fantasy does creep in … just a little bit … but the facts remain. (There is a delicious small but very important fantasy element in The Mummy Smugglers of Crumblin Castle that adds immeasurably to the charm and humour of the story)
Who is your favourite writer of historical fiction? What is it about them that you admire?
My very favourite historical novel (quite an old one) is The Players' Boy by Antonia Forest. It puts the reader right in the middle of Elizabethan London, and with Will Shakespeare's players in the Globe Theatre. There are many brilliant writers of historical fiction now – but I would be in deep trouble if I didn't say that my favourite is Allison Rushby's 'Turnkey' books  🙂
What is next for you?
Yesterday (ta-daaa!) my middle-grade historical novel, The Secret Battle was published by Sophie Masson of Eagle Books. It's about the Battle of Brisbane in World War 2, and how 9-year-old newsboy Roddy becomes involved in it. March 2022 Interned will be published by Walker Books. It's about German children (children!) who were interned in Australia during World War 1. And I have just had an offer from Walker Books for a middle-grade historical, The Mud Puddlers, which is about mud larking on the Thames in London. Just starting to think about a middle-grade historical based on the Save Our Sons movement during the Vietnam War. And when I can get to Singapore to do the research, a middle-grade about the civilians trapped and trying to escape from Singapore in World War 2.
Wow!, that is busy indeed. We have a lot to look forward to. Thank you, Pam, for taking the time to talk to StoryLinks.
The winner of the inaugural Book Links Award for Historical Fiction for Children will be announced on Saturday 16 October from 4:00 – 4:45pm via ZOOM, free admission. Book

here
.
Mia Macrossan