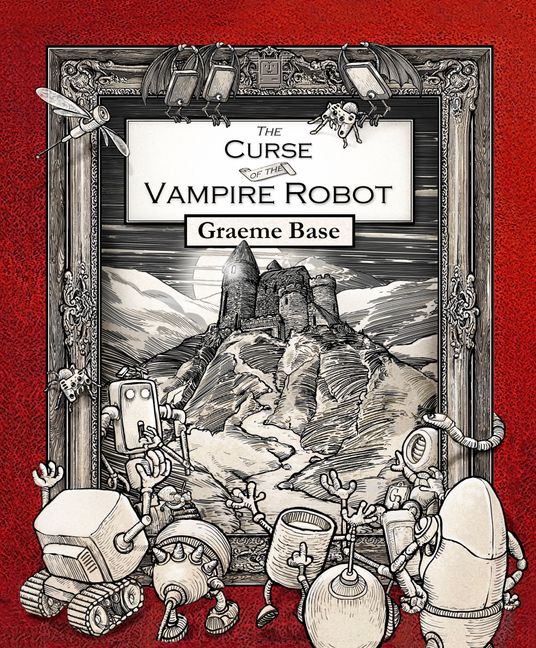 The Curse of the Vampire Robot
By Graeme Base
Reviewed by Sarah Custance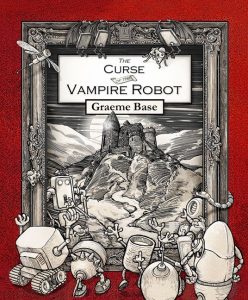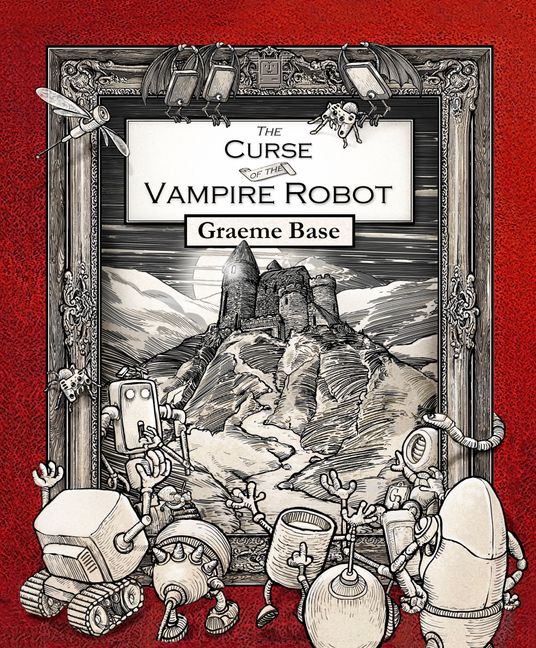 Picture book legend Graeme Base has done it again with his fantastic new book The Curse of the Vampire Robot. With such well known and loved books like Animalia and The Eleventh Hour along with many others, Graeme Base is a literary master, skilled as both an author and illustrator.
Many years from now in the Scottish Highlands there are tales arising of the feared Voltoid, a vampire laptop that drains the power of any machine that has the misfortune to cross its path. No one in the little town of Loch Lan is brave enough to face the dreaded evil except for a lowly cleaning droid Gertie Gif.
Setting off on her mission she picks up a baby software-wolf companion and the two of them head to Voltoid's legendary castle. Can the two of them save the day with a proper system clean and upgrade or is the Curse of Voltoid meant to stay over the town forever?
In classic Graeme Base style the book has a fun and truly rhythmic rhyme that never feels forced, even with the addition of many I.T. puns and Scottish slang thrown in.
Beautiful black and white illustrations accompany each passage with many hidden wonders (who knew keyboard mice could be so cute looking?), that will have children and parents staring intently at each page over and over again.
The mixture between vampire culture and computer/I.T. puns will make this a must have book for any household with a self-professed 'computer geek'.
Graeme Base's books never have an age limit and The Curse of the Vampire Robot is no exception, it will be enjoyed by both adults and children alike (though you may have to explain what a punch-card mainframe was).
Harper Collins AU 2021