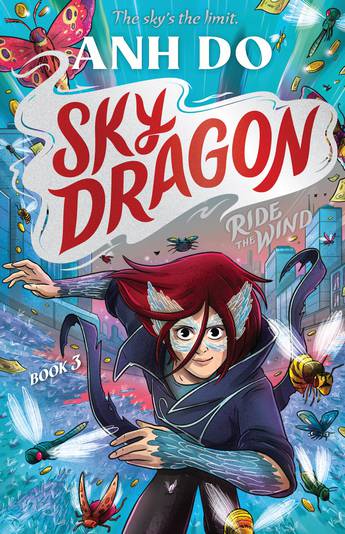 Ride the Wind: Sky Dragon #3
By Anh Do
Illustrated by James Hart
Reviewed by Sarah Custance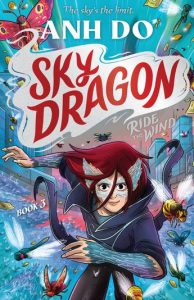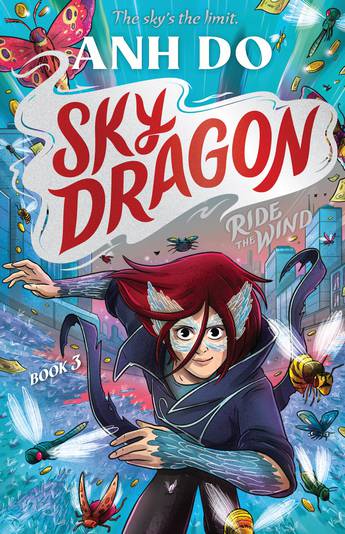 Anh Do is fast becoming one of the most well-known names in Australian children's literature. His million copy series include: WeirDo, Hotdog!, Ninja Kid, Wolf Girl, E-Boy, Rise of the Mythix, and Sky Dragon. Sky Dragon: Ride the Wind is the 3rd book in this series and includes a crossover with the main character from E-Boy.
Amber loves being Skydragon but the constant fighting, hiding, and isolation are beginning to weigh down on her. When the evil agents accidently set fire to her secluded cabin, leaving no evidence of her identity or means of tracking her, Amber is given the chance to live a 'normal' life. Hiding her powers Amber is now able to go to school, make friends, and be like everyone else.
So when two new villains appear Amber will be forced to decide between hiding her talents and living normally or forfeiting her new life in order to protect the innocent. Then with the appearance of another mysterious super-hero arriving at the scene will Amber's decision be easier or harder to accept?
Following in the footsteps of Wolf Girl and E-Boy, Ride the Wind is fast paced, and action packed with black and white illustrations by the wonderful James Hart throughout. Although the storyline is still fairly predictable and incredibly unrealistic, for many reasons, it does remain an engaging read.
While Ride the Wind can be read as a stand-alone book, readers will find more interest and connection to the characters when read in order of publication. Because there is a crossover of characters it would also be a good idea to read all of the E-Boy series as well.
If your child can't get enough of Wolf Girl then this is absolutely the right series to put in their hands next.
Allen & Unwin 2021